Six Of The Best Sydney Spots For A Tantrum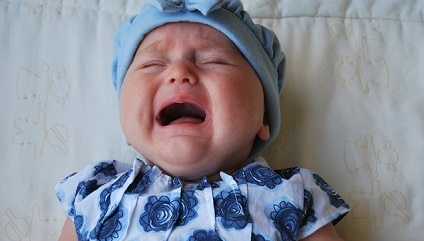 ellaslist COVID-19 update: Please note that all the information on the website is correct at the time of publication. Please check the relevant website before visiting a venue or destination for the latest COVID-19 information. ellaslist is not responsible for any cancellations or closures.
By: Llynden Singh, ellaslist explorer
The sulks, the dummy spit, the old temper tantrum, an inevitable part of life with children. Here's a list of the best of the worst spots in Sydney for your child to lose their na-na.

1. Sydney Ferries
Your inability to get off in a hurry and the temptation to get in some swimming practice is heaven for a toddler. Hold on to your handbag lest it end up overboard in a huff.
2. The Opera House
Who needs the gym when you can chase your sulking toddler up the endless steps of the Sydney Opera House? Your very own step workout as they stomp up and down, and up and down.
3. Sydney Airport
A long queue at check-in is a flashing neon sign to your toddler to showcase their lung capacity. Better yet, startle airport security by dragging your screaming child through the security check point and making a run for your gate to make up for the tantrum-induced delay.
4. Central Station
In a rush to get that express train home? The acoustics of Central's cavernous tunnels will ensure your child is the most voluminous busker, while the plethora of platforms provides numerous opportunities for parkour practice.
5. Bondi Beach
A crowded summers day will test the limits of your child's sand throwing abilities. On the plus side, you will be thoroughly pumped for your next hurdles event as your leap over sunbathing bodies to rescue your little darling.
6. The Grounds of Alexandria
Finally made it inside at the Grounds? Cue the tantrum. Takeaways anyone?
Llynden Singh is mum to two energetic children who keep her on her toes. She has been a Sydney-sider for most of her life, and enjoys exploring the city with her family. Llynden and her husband love searching high and low for great coffee in kid-friendly spaces, trying new playgrounds to tire out the kids, and visiting museums and libraries to cultivate their family's appreciation for culture.