Six Of The Best Apps That Encourage Social Play For Kids
Preschoolers
Kids
Mums & Bubs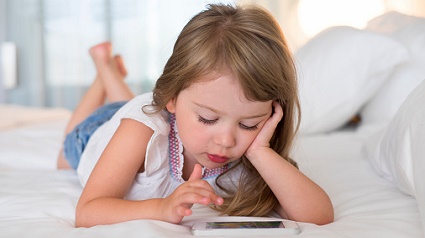 ellaslist COVID-19 update: Please note that all the information on the website is correct at the time of publication. Please check the relevant website before visiting a venue or destination for the latest COVID-19 information. ellaslist is not responsible for any cancellations or closures.
By: Lenore Pearson, ellaslist explorer
Having lived through a time when walkmans were the 'thing' to be seen with, watching my children navigate an iPad or iPhone blows my mind. For kids there is a smorgasbord of apps readily available to play, however, for parents it poses a challenge of selecting content that is age appropriate. How does one choose? Below is a list of the best apps for kids that has been tried and tested and highly recommended from parents in the know.

1. Draw and Tell– Duck Duck Moose (3-9 years)
A wonderful little app that encourages imagination, story-telling and open–ended play. Get the app
here!
2. Monkey Preschool – When I Grow Up (2 years and up)
Every child loves to dream about what they want to be when they grow up. This app encourages exploration and imagination while inspiring them to be anything they want to be. Get the app
here!
3. Toca Boca Tea Party - (3 years and up)
This is an award winning app that stimulates imagination while enjoying a tea party with your little one. Get the app
here!
4. Busy Little Kids (any age)
Imagine, Create and Move – a fabulous app with 110 educational and creative activities, it will keep the kids entertained for hours and many you can share together. Get the app
here!
5. ChatterPix Kids (6-8 Years)
Use the camera and make anything talk using your own voice! Excellent for sharing with friends and family. Get thea app
here!
6. Drawing Together (5 and under)
Draw, talk and bond. Such a delightful way to connect with family and friends who may live far away. During a live voice call, paint, colour or draw on a shared page together. Get the app
here!
Hello! My name is Lenore, proud mumma to three gorgeous kids, amazingly awesome wife to one cool dude and self-professed travel addict! I started out my career as a primary school teacher for five years, which, second to having my own kids, was extremely rewarding for me.
While I was pregnant with baby number 3, and slowly going insane pacing (waddling) up and down the house, I felt I needed to keep my mind active and decided to take up a Diploma in Travel and Tourism, because I clearly wasn't going to have my hands full enough with three kids!
I am all about exploring. For me, living a full life is about collecting amazing experiences from as many incredible places as possible. Travel and adventures fuel my imagination and I love sharing them in the hopes of inspiring the explorer in each of us! Along with my family, I have been fortunate enough to have discovered lots of places already.
I am super excited to be an ellaslist Explorer, aiming to provide very real and practical information for families looking to create their own adventures and experiences. I am forever researching new and exciting things to do with the kids and I look forward to sharing them with you.
I have also just launched my own travel blog 'Little Miss Piggy' a treasure trove of travel inspiration and unique experiences in and around Sydney and abroad.