Sculpture by the Sea 2017 - Highlights From Bondi to Tamarama Beach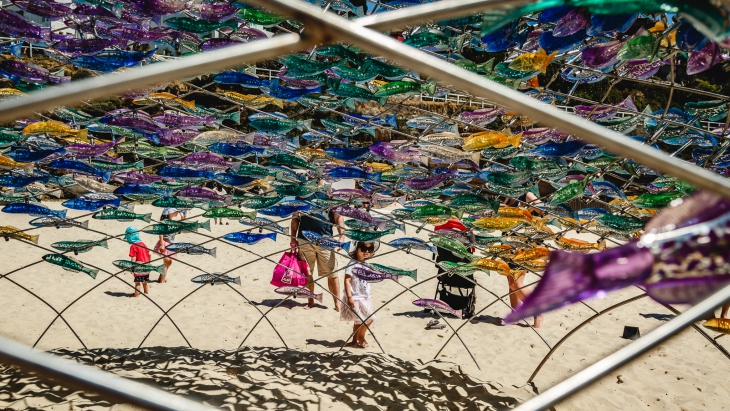 Kylie Purtell, ellalist explorer
It's back for another year! Here's what to see and how to best survive it....
The best place to start is Tamarama Beach & Park and walk your way towards Marks Park & Bondi. If you've got little ones who really don't want to do a lot of walking then perhaps head straight to Marks Park. It has the largest concentration of sculptures to look at and interact with.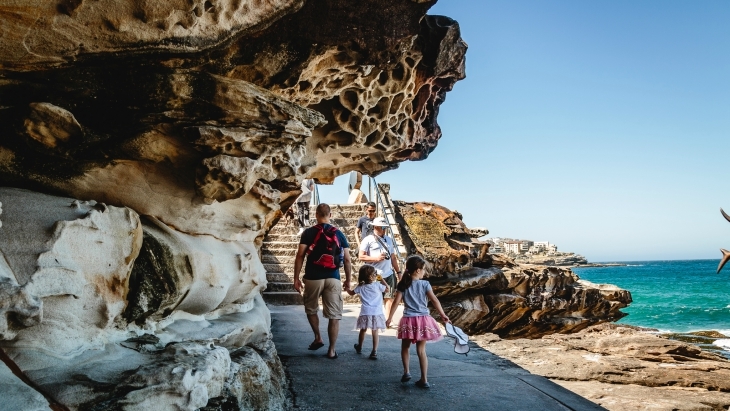 The walk from Tamarama Beach isn't too bad though, there are one or two sections with stairs, but if you have a lightweight stroller it's no trouble to carry it up and down. There are stairs that lead up to Marks Park however there is plenty of grass on either side of the stairs to allow you to push a pram up instead of carrying it. Marks Park also has some food & juice stands, as well as public toilets that are easily accessible. There are water stations along the walking path for you to refill your water bottle.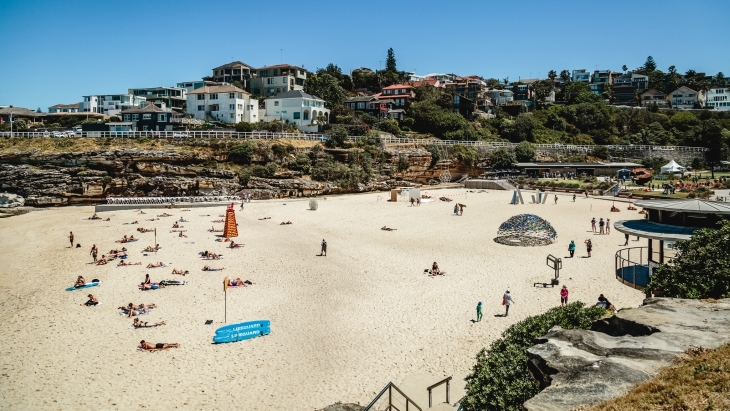 There is minimal shade along the paths and around the sculptures so hats & sunscreen are an absolute must. It was a beautiful, sunny day when we went, around 28 degrees, however it was quite windy and the breeze made for some feelings of coolness in the shade so if you have babies you may want to take a beanie as well to protect little ears.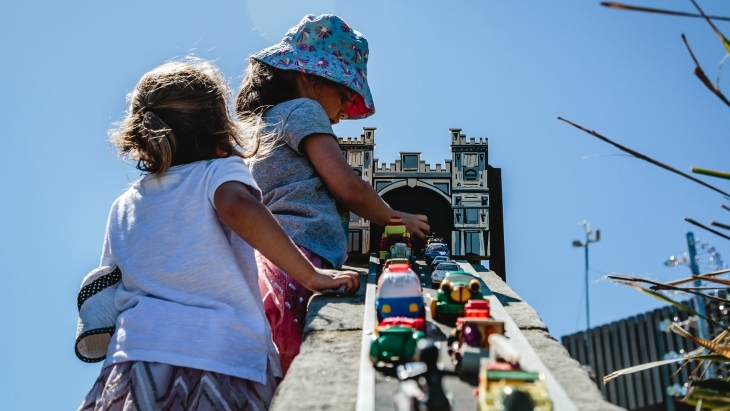 Most of the sculptures have signs asking you not to touch them, however there are a few that kids can play on & interact with. Our favourite installation was Are We There Yet, featuring a road with dozens and dozens of old car toys glued onto it. You'll find this as you arrive at Marks Park along the walking path from Tamarama. There are plenty of volunteers wandering around if you have any questions or need help. You can also buy a kids program from the info kiosks for $6 which lists all of the sculptures, their artists and their locations, and gives children a little insight into the theory behind the works in a way they can understand.
All in all it was a great day out. We were there on a weekday and there were quite a few people, I imagine the weekends would be packed so it would be best to stick to visiting on a weekday or first thing in the morning if you can (the food trucks at Marks Park are open for breakfast from 7am). We caught public transport to Tamarama Beach, catching a bus from Bondi Junction train station right to the park. Getting a bus back from Marks Park or Bondi Beach is really easy and they run frequently. Make sure you have your Opal Cards!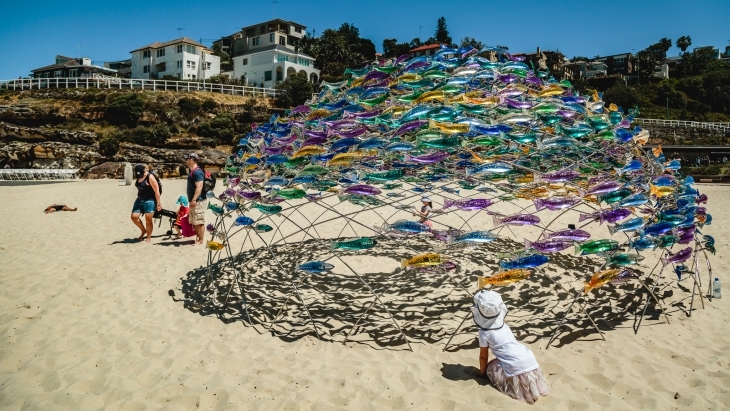 Things to keep in mind…
Some of the stairs can be quite steep, so keep a firm hold of little ones hands on the way up and down, despite this though it's a pretty easy walk and our 4 & 6 year olds managed it easily.

The walking path also follows the cliffs, and while there are plenty of railings there are also many, many places to get through so if your kid is a runner or likes to slip your grip you'll want to be extra careful around those high places.

Food is quite expensive ($5 for a soft serve ice cream cone, $4 for a standard size can of drink) so pack your own food & drinks and enjoy a picnic at Marks Park.

There's not a lot of shade, and while Marks Park does have some shade, on a busy day that shade will be filled up with visitors quite quickly so don't forget your hat!