Score A Free Krispy Kreme On National Doughnut Day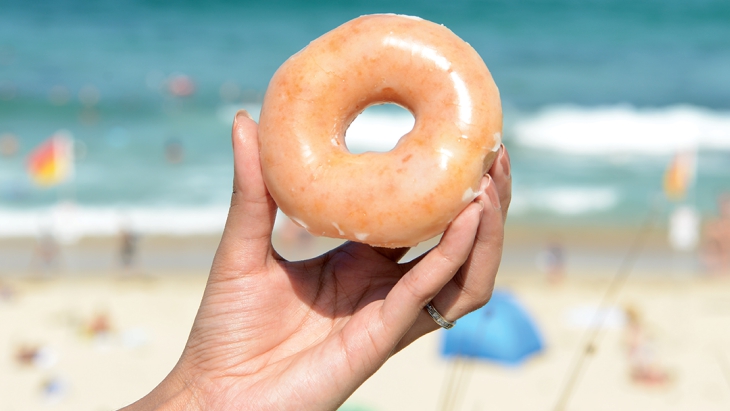 By: Alex Harmon, ellaslist
Doughnut panic. National Doughnut Day is fast approaching and to celebrate the hole-y occasion, Krispy Kreme is inviting Australians to get their hands on an Original Glazed doughnut in their biggest doughnut giveaway ever.
Get ready to go nuts for doughnuts, as Krispy Kreme prepares to give away a record-breaking 50,000 of their world famous, melt in the mouth Original Glazed doughnuts. Simply head into a Krispy Kreme store Friday 1 June to bring a smile to your Friday.
Russell Schulman, Head of Marketing and e-Commerce, Krispy Kreme Australia says, "The most wonderful day of the year for doughnut lovers is upon us, and it's great to join in the celebrations and bring smiles to Aussies once again.
"There's nothing quite like the taste of our iconic Original Glazed doughnut so we invite Australians to visit one of our 23 stores across the nation – including four brand new stores that have opened this year – to kick off their weekends with a smile and celebrate National Doughnut Day."
National Doughnut Day occurs only once a year, so doughnut miss out!
For a complete list of Krispy Kreme stores visit: krispykreme.com.au/our-stores
Limited to 1 free doughnut per person....