Retro Fun at Newlands Playground
By: Hayley Dean, ellaslist explorer
Newlands Park is located on the corner of corner of Canberra Ave and Duntroon Avenue Lane Cove, only a short distance from St Leonards train station. Like much of the suburb it resides in, the park is laden with gum trees, giving it that Aussie bushland feel. Inside the grounds of the park, you will find wide open green spaces for the kids to kick a ball around in, BBQ's and tables, a bike track for the littlies plus two terrific playgrounds; one for toddlers and one for slightly older kids. Both play areas are covered with a shade sail.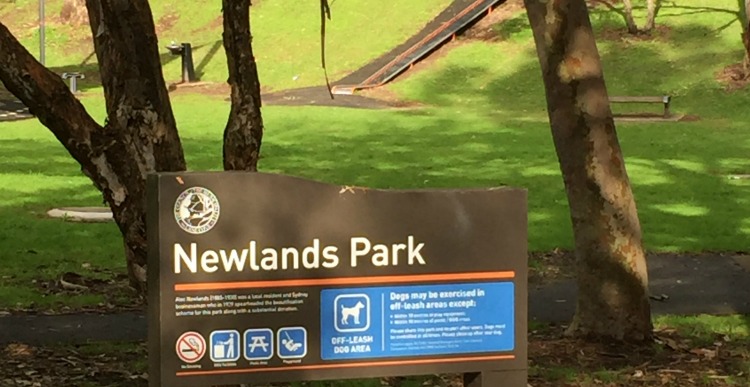 Old School Slippery Dip

No doubt, it is the (locally) famous retro style slippery slide found near the playground that makes this place a dream park for kids (and adults alike). The metal slide has been around for more than 30 years and is much loved by the locals, especially those who grew up in the area. The slide itself is approx 10-15m long and works best when you BYO piece of cardboard. Its old school play equipment at its best- though I wouldn't call it unsafe. In fact it's inbuilt into the ground so there is no height to fall from and there is a slight lip on the edge of the slide that helps to prevent children from falling off. Not sure I would use it on a hot summer days though but really, that applies to most slides anyway. Adults can run along side their children to help them along making it a lot of fun for everyone.
Perfect Picnic Spot

Overall, this is a terrific park for every member of the family (including Fido the dog). Dogs are allowed to be off leash 10 metres away from the playgrounds- making this park the perfect spot for a picnic at the nearby picnic tables with the entire family. There is plenty of space to run around in, and has the facilities needed to keep a family occupied for hours.
Source: Playground Finder