Rainy Day Ideas You Haven't Thought Of
Preschoolers
Family
Kids
Mums & Bubs
Teens
When the rain pours, it can sometimes seem like all the fun activities go away. So you've already tried the movies, indoor play centres and bowling…. what's left? Here are some new places to take children the next time a storm hits to mix things up.
Library Time
Libraries are some of the cosiest places to hole up in on rainy, stormy days. You'll be killing two birds with one stone here- giving kids the entertainment they crave and the learning experience you were hoping for them! Sydney has some fantastic libraries for kids, including the one at Double Bay. It has a slippery dip, interactive projection soccer, an art area, and loads of cushions and beanbags for story time. If you're in the Inner or Greater West, local libraries have fantastic programs including Baby Rhymetime, Baby Bounce, Preschool Story Time, Wiggle and Giggle and After School Book Group to entertain young children of all ages. There are also fantastic toy libraries at Randwick's various locations that contain collections of about 2200 toys for kids aimed at ages 6 month to 6 years!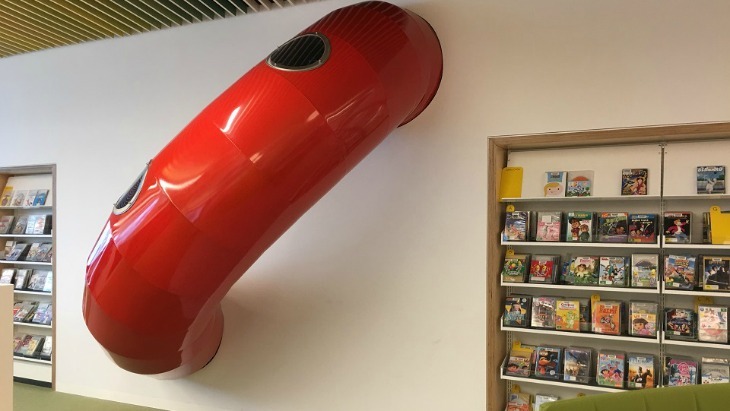 Indoor Climbing Walls
If it's the adrenaline pumping rock climbing and wall scaling you're after to wait for the rain to subside, then you're lucky to be living in Sydney! Sydney has some awesome indoor climbing centres, including the Villawood Centre where they offer Tuesday Youth Climbing for 6-10 year olds, and Climb Fit at St Leonard's where they accept kids as young as 4. Centres usually have walls of different heights for different levels of competency, and sometimes even fun obstacle and challenge courses for kids with towers to climb like the centre at Castle Hill.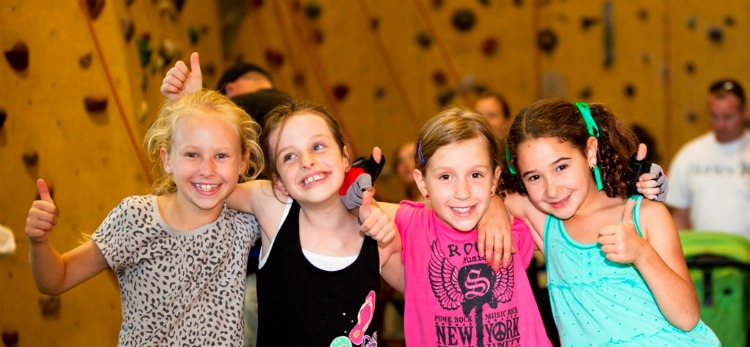 Image: The Edge Rock Climbing, Castle Hill
Visit the Airport
No, we don't mean to leave for a holiday (although that's probably better idea). Sit in front of the enormous glass windows and watch the planes land and take off. Little pilots-to-be will LOVE this one. Don't be surprised if they can't take their eyes off the runway! Have some lunch at the food court and enjoy the rainy day outside in a very different way.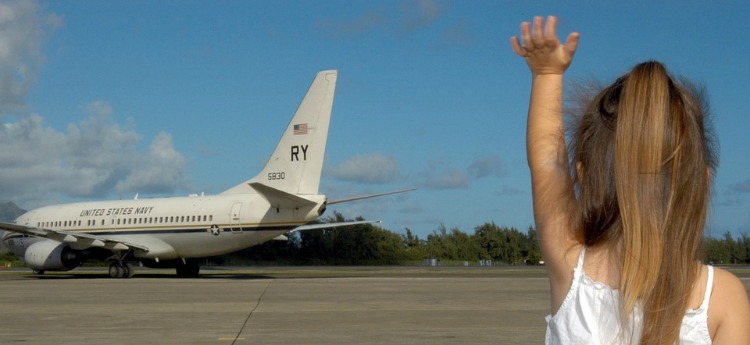 Good Old
IKEA
Finally, one the mummies can enjoy too! IKEA is excellent for shopping with kids – you can leave your 3-8 year olds at the supervised play centre…and its FREE! Relax and dawdle the exciting aisles as kids play and have a ball at the playland. Older kids will still have fun perusing with you, as there's huge spaces to explore in the IKEA labyrinth. The food court is another draw card that both kids and adults will love – and kids eat FREE on Tuesdays!
Besides IKEA, there are a handful of other fantastic destination stores to visit on rainy days.

Shopping Centre Playgrounds
Although they're not the first thing that come to mind on rainy days, they're a fun and FREE way for kids to have fun and stay entertained, and also give mums and dads an opportunity to get a few things done. We made a huge list of all the best ones around Sydney, including Chatswood Chase where there are boxes of toys for kids and an adjacent cafe for parents, a wooden train and even iPads! Burwood Westfield has a super cool play area for kids of all ages and even sometimes host special kids events and competitions! Westfields at Eastgardens and Bondi Junction also have some really fun, padded and enclosed playlands.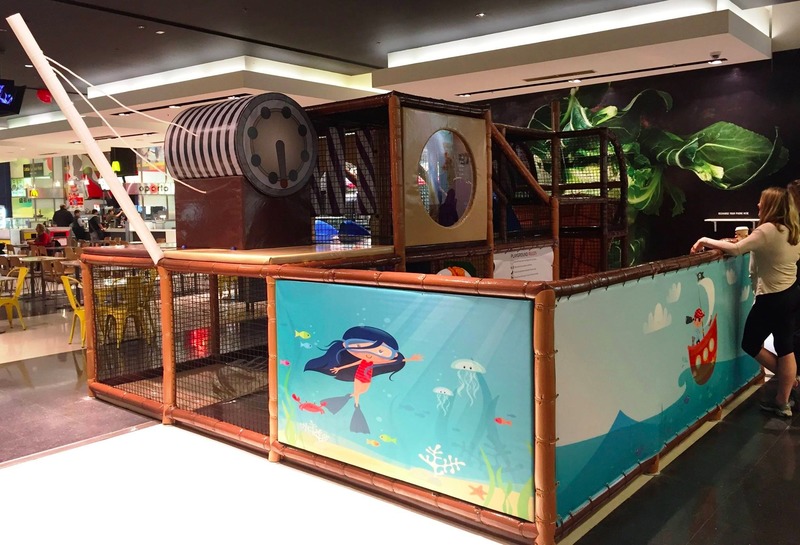 Westfield Bondi Junction Kids Playworld
Movie Time
We love going to the movies on cold and rainy days! Here's how to find the cheapest movie tickets in town.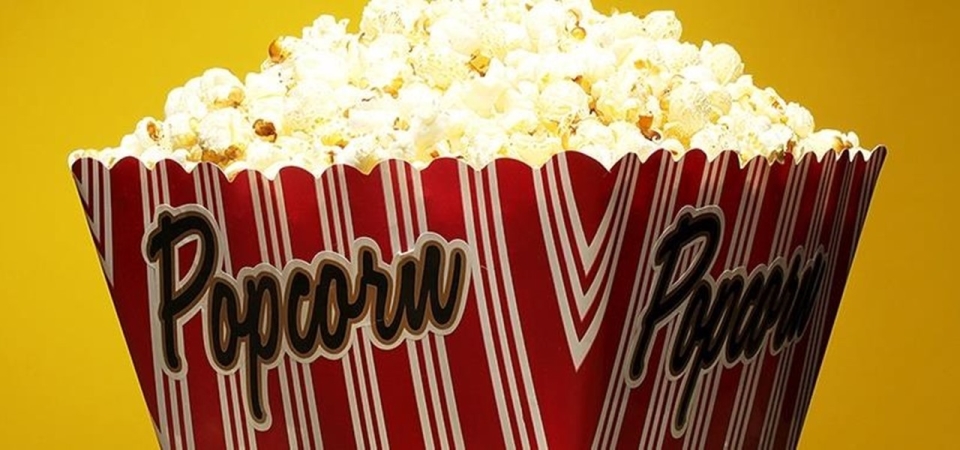 Cafes and Pubs with Indoor Play Areas
This is the most pleasurable way for adults to spend rainy days too! We've already checked out some of the best cafes and pubs with play areas in Sydney, and here's some of our indoor favourites! Coogee Pavilion has a huge play area for families with table tennis, Jenga and giant scrabble to name a few, and an awesome kids menu too. In east Sydney, we love Duck Duck Goose with its array of kids toys and scrumptious menu, as well as Grandmas in Alexandria for scrumptios food like Grandma would make and a play area for kids. Club 5 Dock has a huge padded play area for kids where you can watch on as you dine at the bistro.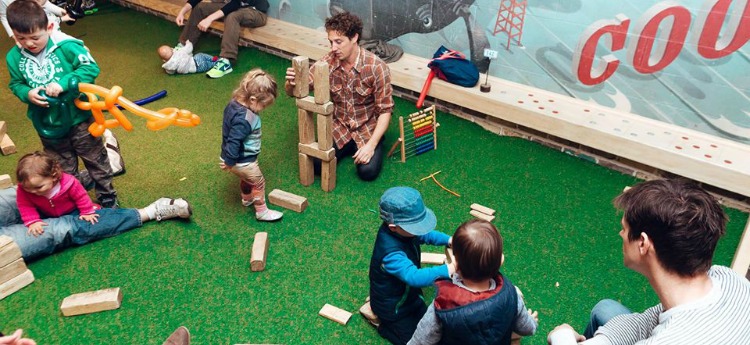 Image: Coogee Pavilion
Play Date
Use the bad weather to hone your child's social skills! It's the perfect opportunity to invite some members of school or playgroup over for an indoor play sesh whilst mums have a cuppa. Whether they're watching a movie together, doing some painting, or just mucking around with toys in the play room, this is a never fail way to entertain kids on a rainy day. Fun, free, and no fuss.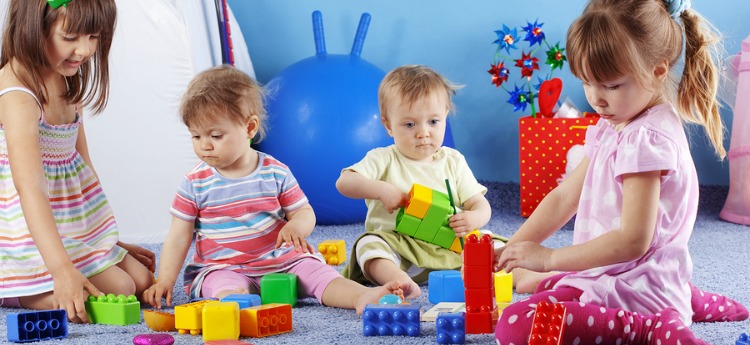 More Rainy Day Ideas
Check out some of our favourite traditional things to do and see with kids when it rains, and our epic list of 70 rainy day activities!