Put Your Purse Away, Here❜s a List of Great Free Stuff to do With Kids in Melbourne These Summer Holidays
Mums & Bubs
Toddlers
Preschoolers
Kids
Family
All Ages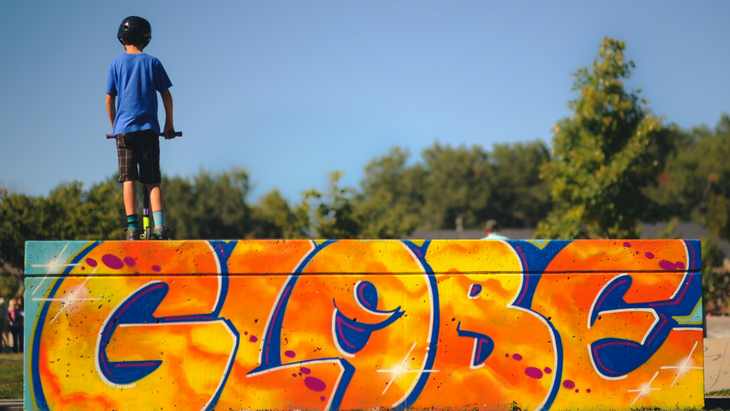 It can feel like entertaining children over the Christmas school holidays is one of the most expensive endeavours known to man, but keeping everyone occupied doesn't have to be a painful drain on the family's budget - in fact, Melbourne is crammed to the gills with cool stuff to do that doesn't cost a cent.
From the old faithful City Circle Tram and wandering Southbank to everyone's favourite Birrarung Marr Playground and romp through Fed Square/Acmi and tons of options in between, you shouldn't be short of an outing for bored kids and weary carers.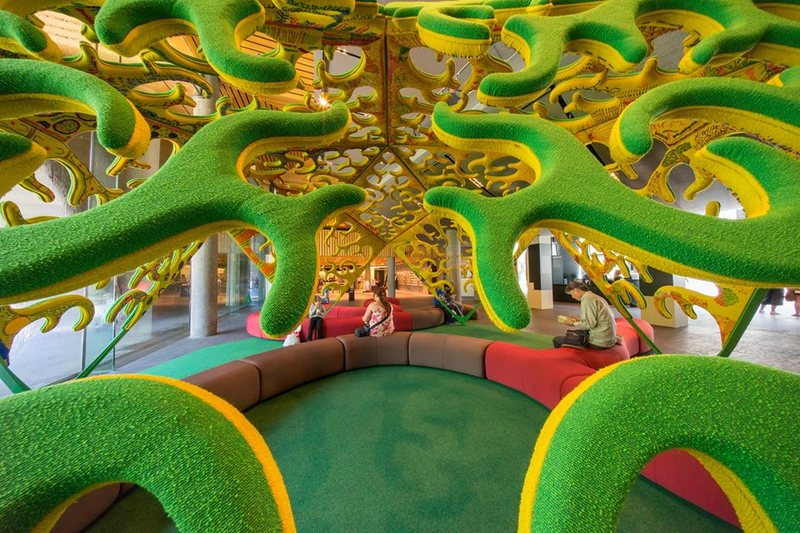 Check out NGV Kids
The National Gallery of Victoria a pit stop on every Melbourne parent's school holiday list no matter what time of year, and with good reason. It usually hosts an amazing array of interactive and creative workshops for kids, and provides a fantastic indoor play space at the same time.
Everyone from babies to teenagers are warmly welcomed and kept entertained by a busy schedule of events when they've seen the International Decorative Arts collection just too many times. The NGV Kids site has an updated exhibition calendar here with their offerings, to help you plan your visit.
This season the NGV Kids Summer Festival runs January 8-14 and has free entry. Inspired by the body (one of the NGV Triennial themes), this festival celebrates all the ways that everybody can play, move and make. Come along with your family, friends, parents, grandparents, for free hands-on activities and workshops.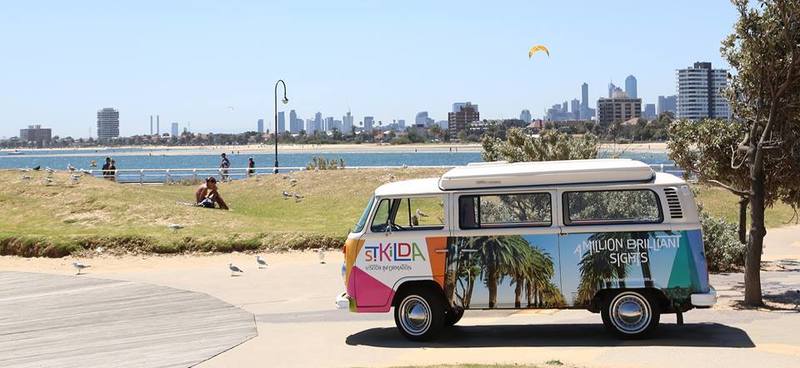 Wander St Kilda Pier
There are plenty of self-guided tours along St Kilda's most iconic and historic sites. You can download the guides here - choose from the Foreshore Trail, Acland Village Walking Tour, Immigrant's Trail and more.
Wander down to the sand and dip your toes in the ocean, walk along the pier and see how far you can see, stroll up and down Acland Street (drooling over all the cakes and sweets in the bakery windows!) or even head back off Neptune St and steal some playtime at the St Kilda Adventure Playground, one of Melbourne's most beloved.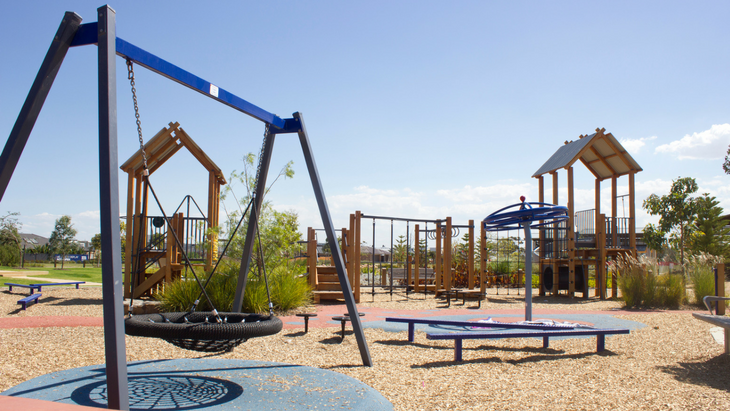 Have a Picnic, Stay and Play
Melbourne is renowned for its amazing parkland and panoramic spots for a picnic (check out our favourite locations here), and it's a great way to spend a day without spending any money.
For the more restless among us, we recommend setting up shop at a playground for the day, bringing blankets, deck chairs, an esky with cold drinks and a basket of goodies to get you through. Plenty of these spots also have barbecue areas, and they all have toilets, and enough equipment/grassland to keep everyone contained and entertained.
These are our top tips for destination playground days, and to this we would also add the new Frontier Park, Rockbank, and Booran Reserve Adventure Playground.
If you're looking for shady spaces to stay out of the sun, check out our list here: including Hay's Paddock, Plum Garland, Woodlands Park, and more.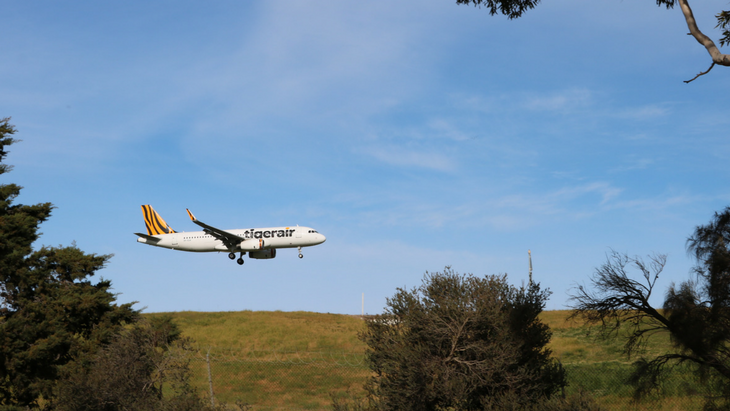 Go Plane Spotting
You won't believe how popular this pasttime is - often the prime viewing spots are full of cars making the most of their vantage points. Coffee carts and ice cream vans rock up to tend the masses and there's usually a pretty jovial atmosphere. Check out our top tips for getting as close to the action as possible.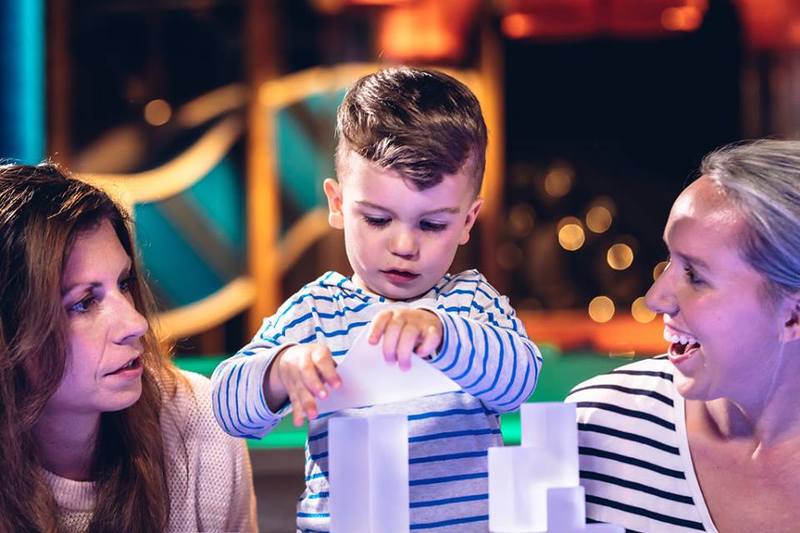 Kids are free at Scienceworks
Always! Visit the new Ground Up play space (replacing the Nitty Gritty Super City), test your strength in the Sportsworks section, learn about space and technology, and visit the roving exhibitions.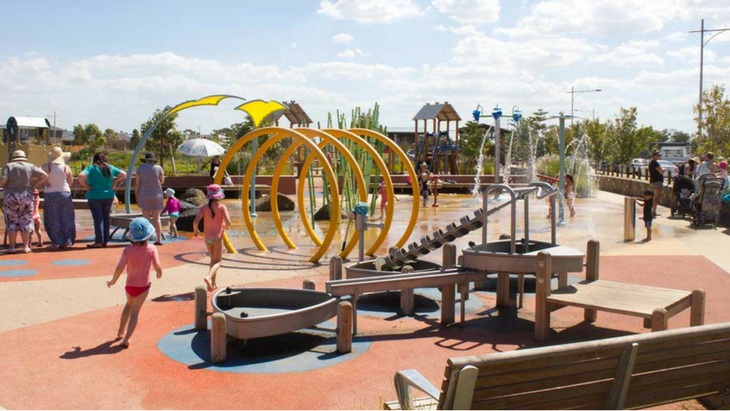 Playgrounds with Free Water Play
You'll be the coolest parent on the block with these gems up your sleeve! We have put together this fantastic list of fantastic places to cool off with free water play, and we also recommend these spots, featuring a number of new areas with incredible equipment, including the Woodlea Estate Playground and the Community Bank Adventure Playground in Wallan.
They don't cost a cent and you'll hear no whingeing from kids that they're bored: a win-win for everyone! Do take plenty of hats and sunblock though, as they're mostly all unshaded.
Looking for more? Discover Melbourne's best-value family days out, and the free events across the city this summer.