Pizza Hut Dine-In Is Back In Business And It❜s Had A Delicious Makeover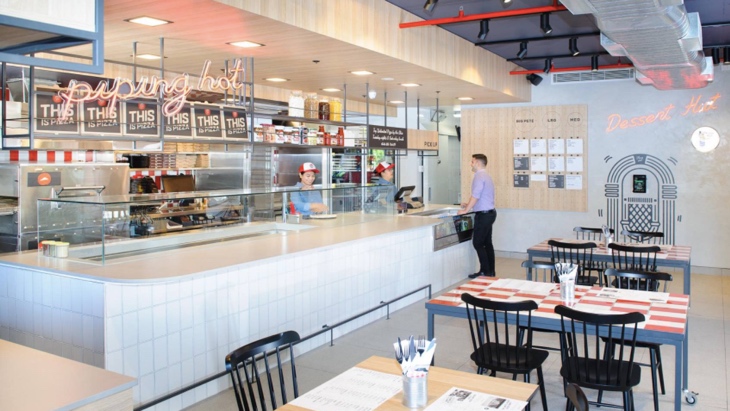 By: Lisa Wolff, ellaslist
Pizza Hut has had a makeover and let me tell you, it's super cool! My childhood memories are filled with all-you-can-eat piping hot deep pan Pizza Hut margheritas. Then somewhere in my uni days, Pizza Hut became that essential el-cheapo hangover cure. Then as I became a mum it was the odd takeaway when the babies were crying and I couldn't cope with cooking.
Neverending Pizza Feast
Now Pizza Hut has a new image in the form of an all-new concept dine-in store in Waterloo. On a Tuesday evening, it was bustling! This could have had something to do with the all-you-can-eat pizza special which only appears on the menu on a Tuesday dinner and Saturday lunch. But even without the pizza feast, I reckon this place is going to draw a crowd.
It has been tastefully decked out with red and white decor with an open kitchen. The kids loved sitting on the bar stools and watching the pizzas being prepared behind the glass window. All the ingredients looked super fresh and good quality and the chefs were generous with the toppings.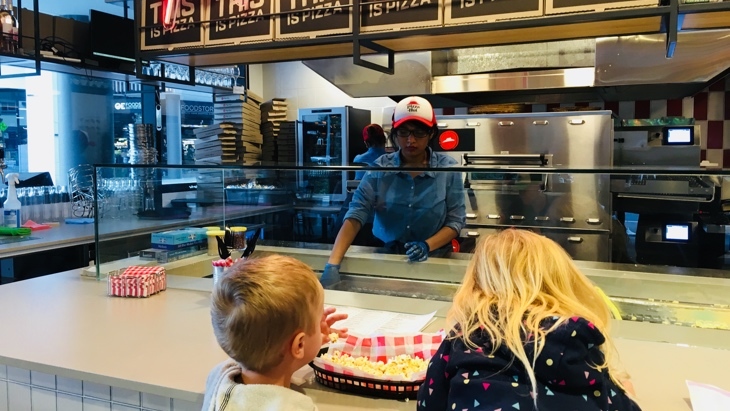 Free Popcorn
There's free freshly-popped popcorn as you sit down (yum!), an iPad jukebox so you can control the tunes and wait for it....a self-serve, free-flowing ice-cream and frozen custard bar.
There is booth seating outside and a few tables and bar seating inside. It is not a huge restaurant (but I think that makes it all the more vibey) so probably best to get there early to grab a seat.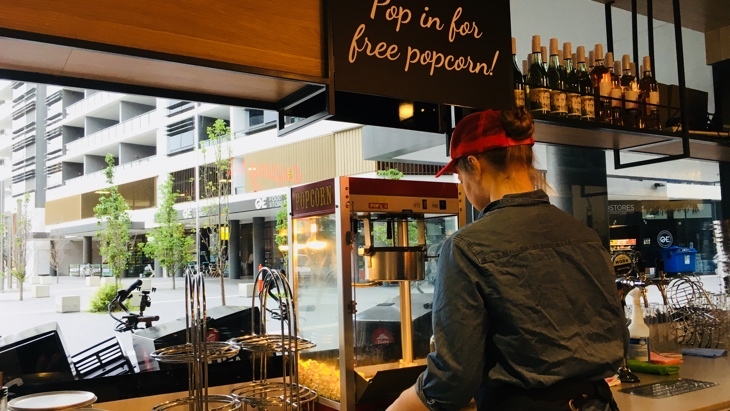 The menu is quite extensive and there's a variety of starters, a choice of different pizza as well as chicken tenders with potato bites for the kids ($7). The speciality pizza includes the Mac and cheese pizza which has a crust stuffed with macaroni cheese with a cheese sauce base, finished with crispy onions.
We went for a more traditional choice - garlic bread - which was delicious, Cheese Lovers with hand-pulled base for the kids, chicken tenders and the deep pan Margherita for the grownups.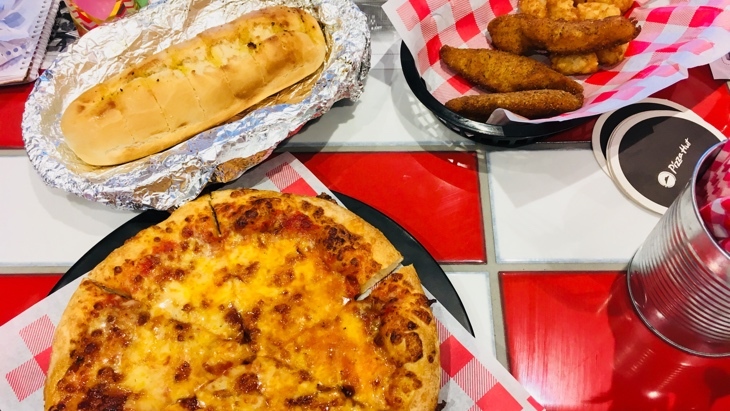 Amazing Value
The prices were a happy surprise - a large Classic pizza for $9 - that's amazing value. The all you can eat special costs $16 and $9 for kids and many of the guests were feasting on this option.
Unlimited Dessert Bar
The dessert menu looks scrumptious - ooey gooey cake, cookies and more but the real winner is the dessert hut. It's only $5 a cup for unlimited top-quality softserve or frozen custard plus toppings (sprinkles, syrup and moreish salted caramel balls). The kids ate until they could fit in no more.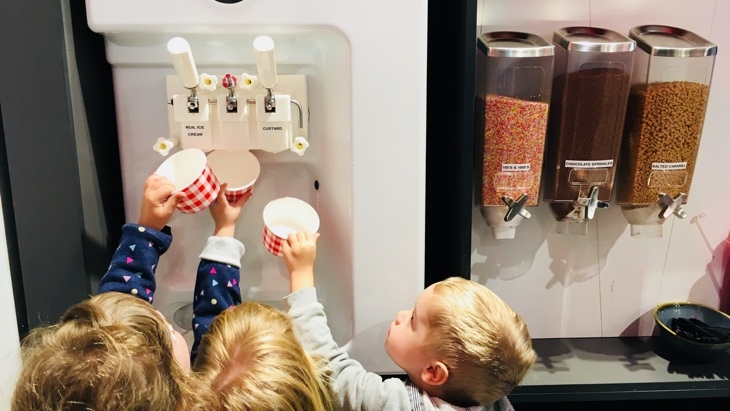 As the kids bounced back to the car, we were relieved to see a small playground nearby so we had a bit of a play before heading home happy and full to the brim.
I'm glad Pizza Hut has made a comeback - it's a fun, family friendly and inexpensive meal out and I'm sure there'll be more concept stores popping up all over the place.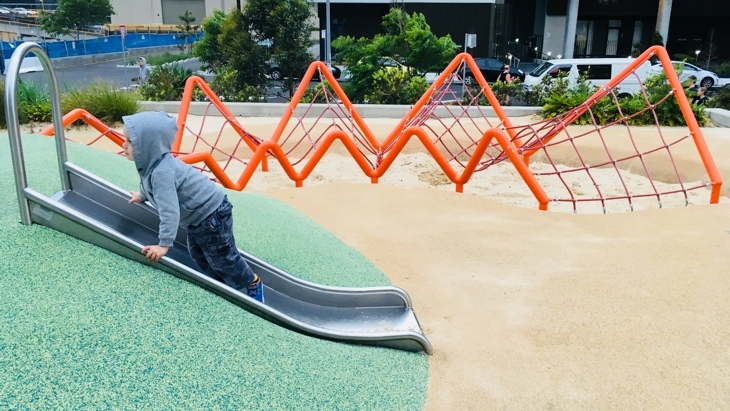 What You Need To Know
Address: 7 Archibald Avenue, Waterloo
Opening Hours: Sun-Thurs 11am-10pm; Fri-Sat 11am-midnight