Perth Man Builds Super Cool Waterslide In His Backyard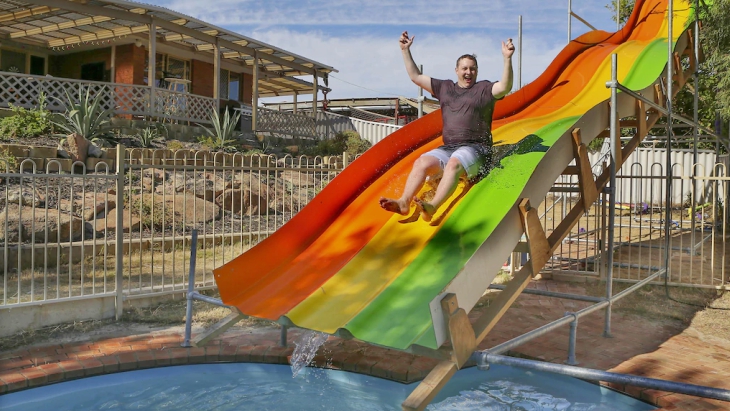 This Perth tradie is only 25 but I am predicting he will be a future Dad of The Year. The Aussie legend managed to construct his own mega-waterslide in his backyard. Luke Newton is a Perth-based fitter, turner and he can now add theme park constructor to his resume.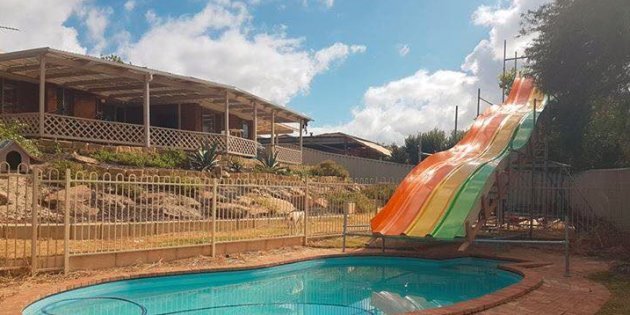 All Good Things Come To An End
As you can probably imagine, the council weren't too happy when they discovered the backyard waterslide, which did not meet local planning laws! They quickly slapped him with a notice to take the slide down within 14 days.
Mayor Albert Jacob said that a (wet blanket) neighbour had complained, citing safety concerns.

"The water slide leading into a residential pool... is in breach of building and planning laws, specifically posing a serious safety and wellbeing risk as it provides unrestricted access to the pool," Jacobs told WA Today.

Image via: The Bell Tower Times
Could You Make One?
The super innovative Luke picked up some materials from an old indoor play centre, using two mates and a massive trailer, he crafted the goods into a Coney Island style design. The 12-metre long, four-and-a-half-metre high, three-laned slide goes straight into Luke's backyard pool.
We hope he at least got a few rides before he had to dismantle it!