Great Online Maternity Retailers That Ship To Australia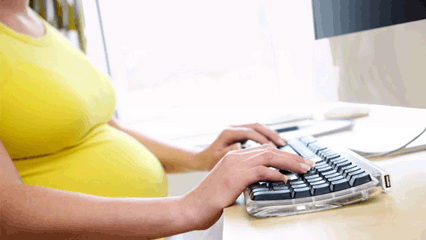 ellaslist COVID-19 update: Please note that all the information on the website is correct at the time of publication. Please check the relevant website before visiting a venue or destination for the latest COVID-19 information. ellaslist is not responsible for any cancellations or closures.
As a pregnant mum of two, the quest for fashion forward and cute maternity clothes has been a long journey. With no time to juggle kids plus crowded shopping centres, my only hope to flatter my baby bump is to find the perfect roundup of online sites that are easy to navigate with great Aussies shipping options.
Here I let you in on my secret list of the very best maternity stores online to make this special time in your life easier, more convenient, and of course more fashionable.
1. ASOS – Looking for the newest, coolest and most fashionable pieces for your new maternity wardrobe? Asos has you covered. With the same fabulousness of their mainline clothing, their maternity range offers inexpensive yet chic clothing, with perfect fit, perfect style and a perfect price tag. Also see the Australian version of ASOS here.
As always shipping is free on all orders, and returns are easy and convenient to a local Sydney address.
2. Shopbop – For the true fashionista, all the best designer brands featuring the best skinny jeans, designer dresses and fabulous shape wear especially designed for pregnancy. Shipping is free on all orders over $100.
3. Motherhood – Looking for practical and very affordable options. A basic work wardrobe with an extra something. From fun and functional clothes to fit through your pregnancy through to nursing, swim and lingerie Motherhood has you covered. Shipping is calculated at checkout and starts from approx. $20
4. A Pea in the Pod – Part of the Motherhood brand, yet slightly higher-end with a range of specially designed pieces by well-known designers such as Rosie Pope, Heidi Klum, Joes Jeans and Hanky Panky. Worn by celebs out and about, you're sure to be stylish every day. Shipping is calculated and guaranteed at checkout, starting from approx. $20
5. Topshop – All the fashionable clothing you will need to stay right on trend throughout your pregnancy. Young, youthful silhouettes to suit mums on an average budget, shipping is always free on orders over £100 -pounds
6. Isabella Oliver – The UK seem to do it best when it comes to combining comfort and style in maternity staples that look good all though pregnancy. Isabel Olivier is designed for the modern woman. Featuring looks that look effortless from office wear to weekend wear or even party frocks, Isabel Olivier is worn by celebrities such as Angelina Jolie, Alyson Hannigan and Selma Blair and often featured in the glossy pages of Vogue or online by Vogue.com.
You too can look like a celebrity; treat yourself to one of their fabulous dresses today!
7. Tiffany Rose – Another celeb favorite for fabulous fun frocks, worn by more famous people that I can mention you will be sure to find something special here! Not your average range of maternity clothes, Tiffany Rose has your bump flattered in red carpet glamour, wedding elegance or day pieces worthy of special occasions. Find that exceptional dress today.
Whether its work clothes, some new lingerie, loungewear or an Oscar worthy dress you're sure to find something to suit all situation and budgets in our list of the very best maternity stores online.
About the author: Kayla Barber, is an online shopaholic and passionate advocate for the Australian consumer. Her recently launched website Zangle brings the best of global online shopping to Australians. Zangle highlights globally recognised online stores that offer great selections, outstanding customer service and user experience, and most importantly competitive pricing and shipping options. Come have a browse.
Reviews
You can also check maternity clothes collection on Soon Maternity (https://www.soonmaternity.com/) It is an award-winning Australian designer wear label offering chic, stylish, and comfortable maternity wear during and after birth.
I really struggled to find a good local maternity clothes store with my first pregnancy too, but now with my second I have found Angel Maternity, www.angelmaternity.com.au (they also have 3 shops in Sydney) , and I was really pleasantly surprised by the choice, quality and price. Highly recommended!
Thanks for the great article! Was looking for good places for maternity, always seems so hard to find! Especially love Topshop