Mother Conference - The Best Advice and Tips for New Mums and Mothers-to-be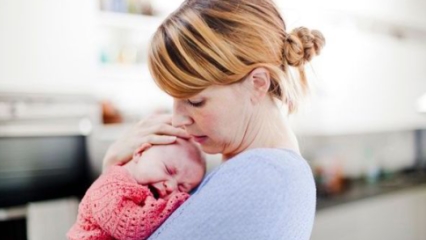 ellaslist COVID-19 update: Please note that all the information on the website is correct at the time of publication. Please check the relevant website before visiting a venue or destination for the latest COVID-19 information. ellaslist is not responsible for any cancellations or closures.
By: Lisa Wolff, ellaslist
Becoming a mother is like leaping into a pool of ice-cold water and not knowing how to swim. The lead-up to having a baby is a journey of excitement and total ignorant bliss. Well-meaning family share lots of advice and hand-me-down clothes. You see your newly mummy-ed friends dissolve into a disheveled stressed-out mess and yet you're smug in the knowledge that this will never be you. You are going to be the best mother in the world. You'll always keep it together.
And then this tiny little thing is born and your whole world is turned upside down! In the haze of no sleep, no showers and lots of crying (both yours and the baby), you realise you know nothing!
Thrown into the deep-end of Motherhood
Three-and-a-half years ago, this was me! Three kids later, with twins thrown into the mix, I look back at this tornado that was my life and wish there had been a Mother Conference back then.
Why do Mums need a Conference?
Claire Wootton, the founder of this amazing gathering of mummy experts, suffered with Post Natal Depression after the birth of her first son. Just like so many of us, being flung into motherhood was a massive shock. It was a grinding reality check to realise that she had no idea how this whole mother-thing worked.
So, Claire launched the first ever Mother Conference to help new mothers and mums-to-be in navigating the maze of motherhood. The speakers in this one-day event are spectacular. As a new mum, you may not even realise how incredibly valuable it would be to have all these experts in one room. But believe me, you are in for an inspiring treat – better than any book or blog you'll ever read.
Jo Ryan to the Rescue


I'm a big believer in getting help from experts. After rocking my daughter to sleep in our arms for over a year, I realised that I needed help! So after doing a lot of research into baby sleep guru's, I called on Jo Ryan for help. Jo was gentle and knowledgable and she guided me to a better sleep routine for our baby. I have invested a fair bit of money over the years for Jo's wonderful support (so worth it). But you don't have to spend an extra cent over and above your ticket price to listen to Jo's advice at the Mother Conference.
The All-Knowing Christine
I've also asked Christine Minogue for help. I was trying to be extra-prepared before our twins were born so Chris came round to offer some much-needed tips and gave us support when our double bundles of joy were born. Chris is an experience Mothercraft Nurse and she will be leading the Q&A session at the Mother Conference. If I was you, I'd come armed with my questions for Chris as her answers will be invaluable.
Top Doc
Top Sydney Paediatrician, Dr Howard Chilton is one of the keynote speakers at the Conference and he's another expert that made an impact for me. I remember sitting in one of the meeting rooms of the hospital a day or two after giving birth and listening to Dr Chilton speak. I hung onto every word as it all made so much sense and I was just desperate for advice. I reckon his talk will be one of the highlights at the Mother Conference.
Babylove – My Baby Bible
The opening speaker, Robin Barker, is famous for her book Babylove and her subsequent The Mighty Toddler. I haven't met Robin but I have a very well-thumbed through version of Babylove. My sister passed on her much-loved copy of the book and I treated it as my baby encyclopedia. Any strange cry, any odd coloured poo, any questions about feeding – and I'd consult my Babylove bible.
There are over 14 highly respected speakers at Mother Conference. You'll find a great mix of experts, including Jen Dugard who will be chatting about Your Body Beyond Baby (who doesn't need this one?), Nutritionist Emma Sutherland talking about how to get your mumma mojo back (love the topic!) and some inspiration to Thrive, Not Survive from Coaching team Flourishing Mothers.
The Celebrity Touch


The conference is rounded up by media personality Jessica Rowe who will be sharing her private memoirs from her recently published book Is this my Beautiful Life? I heard Jessica speak on the radio about her long struggle to conceive, her fears and what she believed to be failings as a mother and I was almost in tears. I reckon she's going to be brilliant! I can't wait to hear her speak.
WHAT YOU NEED TO KNOW ABOUT MOTHER CONFERENCE
When: Friday 16 October 2015
Where: The Concert Hall The Concourse, 409 Victoria Ave, Chatswood NSW 2067
Time: 9am – 5pm
Cost: The cost to attend the full day conference is $99 per person (Early bird price)
What is included in the registration fee?
Educational sessions, morning tea, lunch and cocktail party, 1 x one on one session with your choice of expert and a goodie bag.
Babes in arms are welcome at the event. Children (that are not breastfeeding/babes in arms) will not be catered for at the event.
Parking: The Concourse is located close to the Westfield complex where parking is available. Parking is also available on site at the Concourse.
For more information, visit the website and get your ticket HERE.