MINIONS Movie Out Now!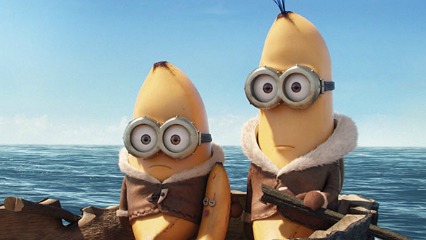 The MINIONS Movie is out now and you won't want to miss this often hilarious cinematic experience especially if your kids loved Despicable Me.
The movie begins from the dawn of time, with the relatively simple-minded MINIONS evolving from single-celled organisms, and then starting with the Jurassic Era becoming fiercely loyal beings who live just to serve history's most despicable masters. The forever-young goggles-wearing yellow henchmen now have starring roles in this latest film, sharing the screen with nasty super-villain Scarlett Overkill played by Sandra Bullock.
MINIONS is cleverly narrated by Geoffrey Rush and adults will easily recognise Sydney Opera House, Uluru, and the multitude of visual homages to Hollywood movies including – Nosferatu, Creature From the Black lagoon, Forbidden Planet, Back To The Future, Hair, The Flintstones..
Be sure to stay for all of the end credits for more MINION mayhem and fun.
MINIONS exhibited in both 3D and 2D versions in Australian cinemas, from 18th June 2015, rated PG.
https://youtu.be/_nd1hpe_4EM
Click here for the Official Minions Website.
And for Movie Times across Sydney click HERE.