Melbourne What❜s On: Free Events for Families in February
Mums & Bubs
Toddlers
Preschoolers
Kids
Teens
Family
All Ages
As the summer holidays wind up and kids slowly start going back to school, there's still a stack of events to check out on the weekends or with little ones. Melbourne is the city that never sleeps!
There's tons of fun outdoor activities to make the most of what little sunny weather we truly have left, so why make the most of it? It's the best time of year for a pop-up cinema or evening under the stars.
Sustainable Living Festival
The National Sustainable Living Festival is a month-long celebration of eco-friendly ventures and an investigation into solutions to global warming. The festival raises awareness and brings interested people togtether to seek solutions - perfect for your green-minded kids!
There is a packed program of events promtoting sustainability, including interactive workshops, talks, demonstrations, artworks, exhibits, films and live performances.
What you need to know
When: 1 - 28 February, 2018
Where: Various venues across Melbourne
Entry Price: Most events are free, but some are ticketed. Check the website for specifics.
More info: slf.org.au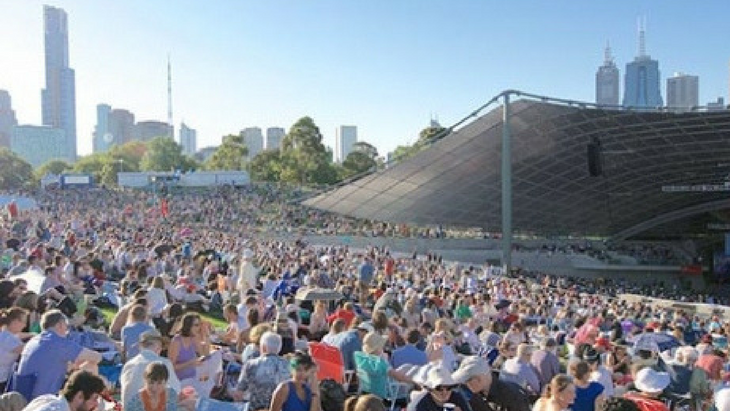 Sidney Myer Music Bowl Free Concerts
introduce the littles to some extremely reasonably-priced culture in the fantastic outdoor amphitheater that is the The Sidney Myer Music Bowl.
Chill out on a beautiful Melbourne summer's night to the sounds of Wagenaar's Cyrano de Bergerac Overture, Tchaikovsky's Symphony No.4, or the finale to Puccini's La Bohème, among the fantastic schedule. You can even get into the spirit of things at home with the MSO's helpful Spotify playlists.
What you need to know
When: 7 - 14 February, 2018
Where: Sidney Myer Music Bowl, Kings Domain Gardens, Linlithgow Ave, Melbourne
Entry Price: Free
More info: www.mso.com.au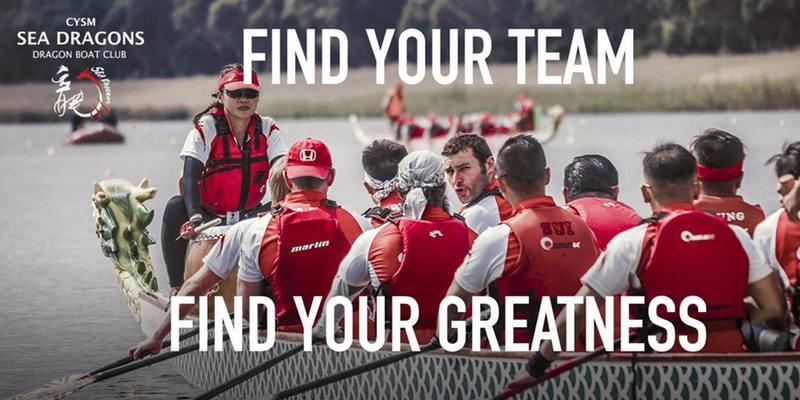 Come and Try Dragon Boating
Do your kids want to "discover their greatness"? Well the CYSM Sea Dragons feel it will be found in one of their Dragon Boat Racing open days this Feburary.
Meet fun, athletic and like-minded people in this unusual but awesome team sport and learn from experienced State and National representative paddlers. No experience necessary, and open to all age groups.

What you need to know
When: 9.30am - noon, February 24, 2018
Where: Community Hub at The Dock, 912 Collins Street, Docklands
To Register: Fill out the info on the Eventbrite page
More info: www.cysm.org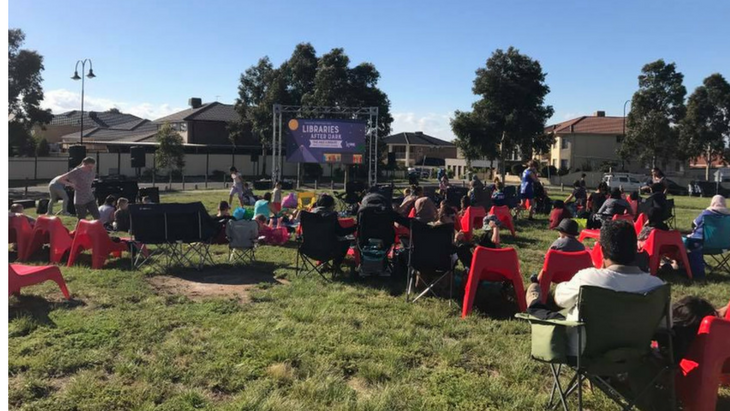 Free Movies at the Hume Summer Sessions
The Hume Council is once again holding outdoor flicks in their pop-up cinemas across the area in Feb. Entertainment kicks off from 5pm - bring a bean bag, short chairs or picnic blanket and enjoy a family-friendly night out. Take advantage of the food trucks parked nearby, but do take cash as there are no EFTPOS/ATM facilities.
Movies on offer include Beauty and The Beat, LEGO Batman, and more.
What you need to know
When: February 17 - March 9
Where: Various locations in Sunbury, Tullamarine, and Broadmeadows.
More info: Hume Events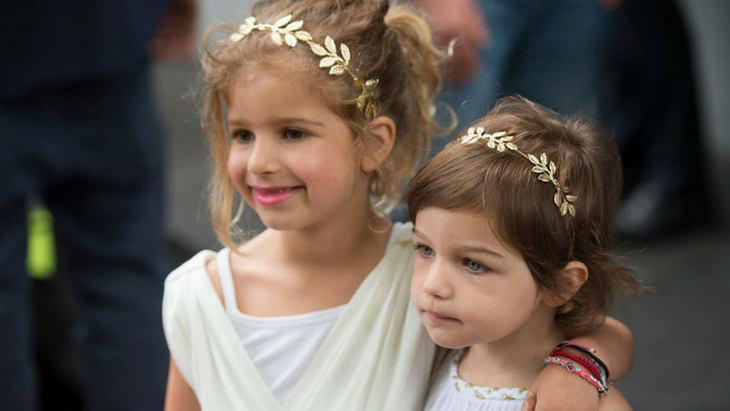 Lonsdale St Greek Festival
Melbourne's largest Greek street party will feature food, music from local and international Greek acts, traditional dances, pop-up bars, live cooking demonstrations, craft stalls, free entertainment, children's rides, and much more across the two days, celebrating the best Greece has to offer.
You will love the epic "my baklava is better than yours" competition, and you'll be wanting to get your dancing shoes on for not one, but two Zorba dances: one a competition that could win you a return trip to Greece, and the other a world-record attempt to have as many people dancing at once. A sight to behold!
What you need to know
When: 12 noon - 11.30pm Saturday February 10, and 12 noon - 10pm Sunday February 11.
Where: 180 Lonsdale St, Melbourne
More info: greekcentre.com.au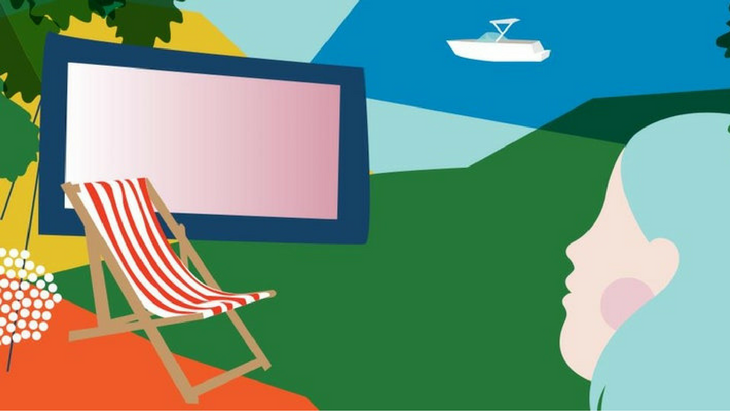 Free Movies at the Outdoor Park Cinema Docklands
All season, Park Cinema Docklands have been showcasing fun kids' flicks on Friday nights in their pop-up open-air cinema, and even though school's back, you can still catch a viewing - for FREE!
Bring a deck chair and a picnic basket filled with goodies and relax (as much as you can with kids!) with the backdrop of Melbourne's living waterfront Victoria Harbour - and don't forget a bottle of something nice, as Park Cinema is now BYO.
Dates are:
February 16: Father of the Bride
February 23: Fantastic Mr Fox
March 2: Mrs Doubtfire
What you need to know
When: Gates open from 7, movies start at sundown
Where: Buluk Park, just in front of Library at The Dock.
To Book: Tickets can be reserved online here.
More info: Check out the Eventbrite page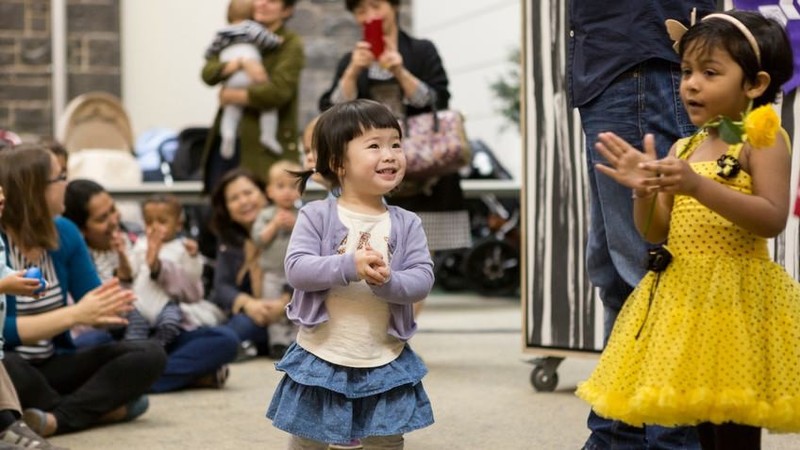 State Library of Victoria Play Pod
The Play Pod is a top-notch spot to take the babes on an outing into the city, and their current theme is the exploration of Lorin Clarke and Mitch Vane's delightful children's book Our Last Trip to the Market.
Read books, wrestle giant fries, make magnetic pictures, create a 'fruit salad' and get stuck into the dress ups as children move through the world of purchasing food at market.
What you need to know
When: until March 6, 2018
Where: The Courtyard, State Library of Victoria
More info: slv.vic.gov.au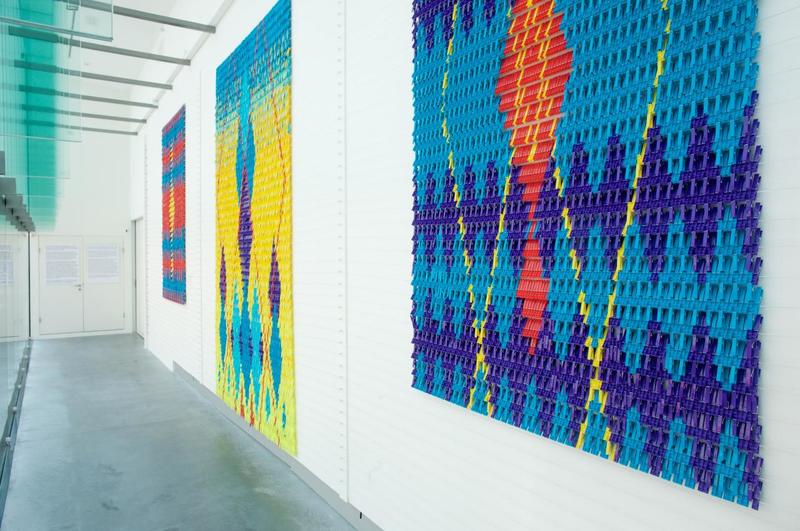 Hands On: We Make Carpets for Kids
Inspired by the creative possibilities found in everyday items, Dutch art collective We Make Carpets has created a spectacular exhibition for children and families as part of the NGV Triennial.
Thousands of ordinary household objects such as foam pool noodles, nylon rope, kitchen sponges and plastic pegs are carefully arranged to create impressive displays for everyone to view, and children are invited to arrange random shapes and turn the floor into a richly patterned surface; make dashes of colour with ropes to complete a new piece; and play with colour and shape using Velcro swatches.
What you need to know
When: until 15 April 2018
Where: NGV International, 18 St Kilda Rd
More info: ngv.vic.gov.au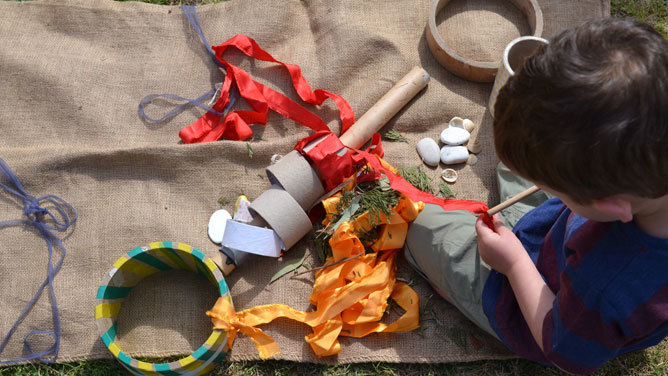 ArtPlay Backyard
Family favourite ArtPlay Backyard is back - where kids can get down and dirty with a variety of materials to create artwork. Each event has a different theme, including mini landscapes, sculptures with recycled and natual materials, water play, mandalas, ribbon and rope.
It is outdoors, so don't forget to wear a hat and apply sunscreen. If the weather is truly heinous, the events may be cancelled.
What you need to know
When: 10am - noon February 18, and March 4 and 18, 2018.
Where: Birrarung Marr, Behind Federation Square, Melbourne
To Book: Bookings are not required.
More info: melbourne.vic.gov.au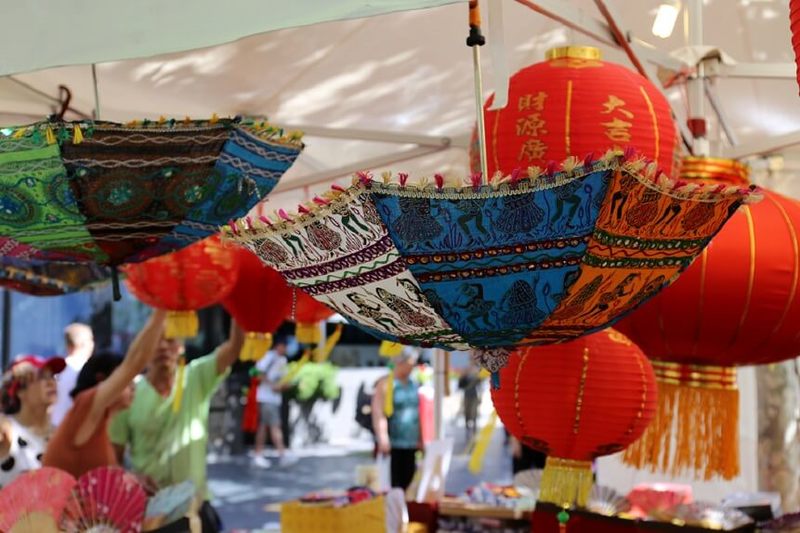 Crown Lunar New Year Fire Dragons
Think you're familiar with the Crown's famous flame towers along the Southbank esplanade? Think again! This Lunar New Year, watch them come to life in a different way as they are transformed by street artists into magnificent hand painted fire-breathing dragons. Scary AND awesome!
You can actually watch the artists in action (including Mulga, Mike Maka, and Conrad Bizjak) over this weekend, February 9- 11.
What you need to know
When: The flame tower show runs Monday 12th to Tuesday 27 February, 8pm - midnight, every 30 minutes
Where: Crown Casino, Southbank Esplanade
More info: crownmelbourne.com.au