The Absolute Essential Guide To Vivid For Kids In 2018
Tell them ellaslist sent you: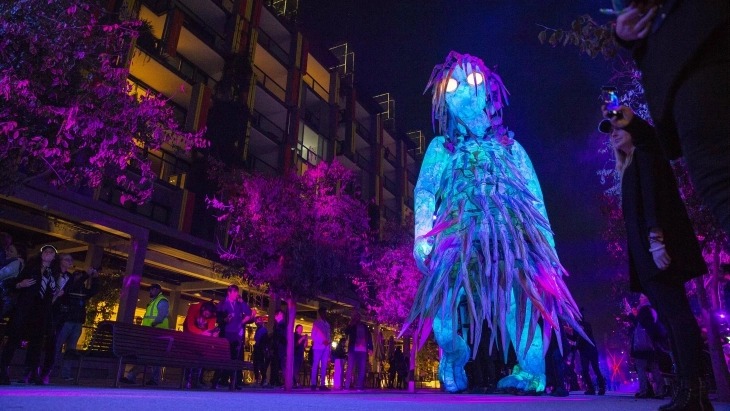 By: Alex Harmon, ellaslist
It's the most wonderful time of the year! Vivid Sydney is back and promises to be even brighter than ever.
In celebration of their 100 year anniversary, May Gibbs' iconic and immortal characters, Snugglepot and Cuddlepie will come to life during Vivid Sydney 2018 on the façade of Customs House. This whimsical piece will be narrated by renowned Australian film and television actress Noni Hazlehurst, Patron of the Australian Children's Laureate, and beloved by Play School devotees far and wide.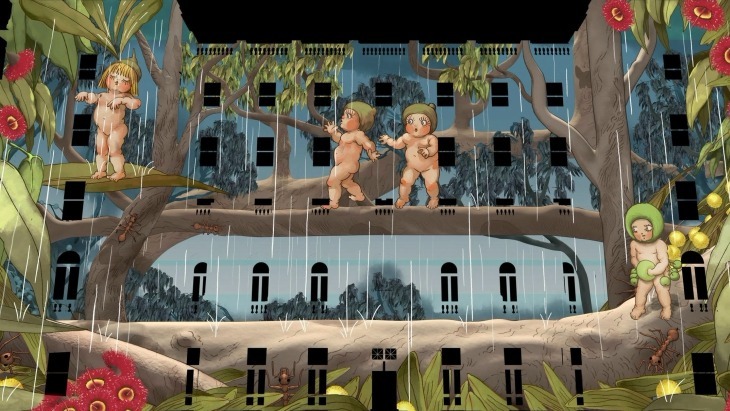 Lights Go On
The Snugglepot and Cuddlepie light installation will be projected onto the beautiful sandstone exterior of Customs House during Vivid Sydney which runs from Friday 25 May to Saturday 16 June.
2018 is special because it commemorates 100 years of May Gibbs' beloved book, Tales of Snugglepot and Cuddlepie.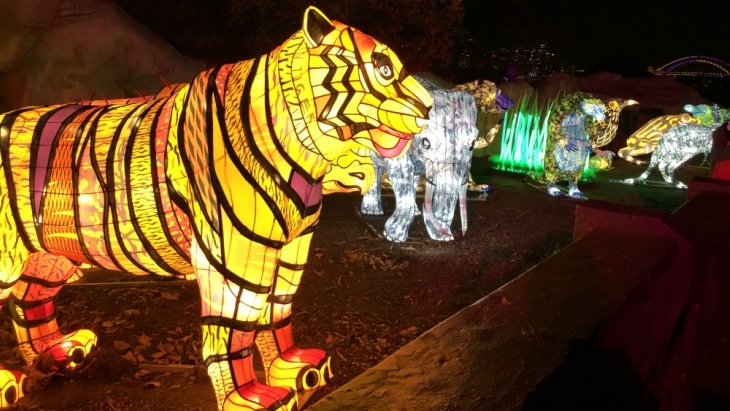 What Else For Kids?
As usual, we are excited about Vivid at Taronga Zoo. It's very family focused and doesn't have the jam-packed crowds of the city spots.
This year you are invited to step inside a world of scientific discovery and become a Light For the Wild. Vivid Sydney at Taronga Zoo is shining a light on conservation and the wonders of wildlife with a spectacular display of light sculptures. Alongside the festival favourites from last year, you'll meet a whole new mob of awe-inspiring animals and some very cute installations created by children. Check out our sneak peak here!
Walk through the mouth of a shark as it splashes through the façade of Taronga's heritage entry building, to emerge into a marine world and meet some of NSW's most magnificent aquatic species. Next, tread quietly through the Sumatran jungle, finding rare and ferocious creatures along the way. Alight into the Taronga Centenary Theatre and be immersed in a 270° cinematic light and sound spectacle.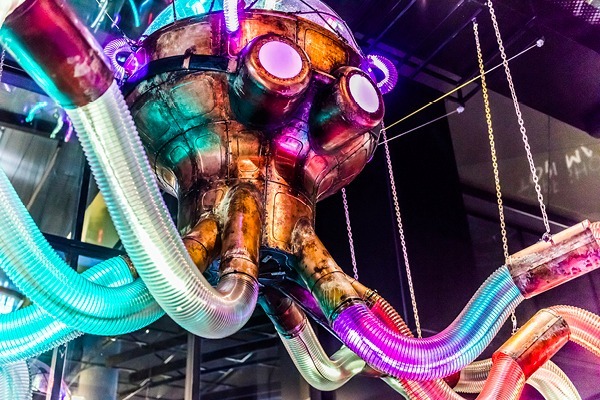 Chatswood's Lightscape
Escape the bustle of the city at this family friendly event featuring an eclectic celebration of food, fashion, light, the planet and the cosmos. Chatswood's CBD will be transformed into a journey through time and space with interactive light installations, immersive projections of amazing NASA imagery, live art of future cities and an array of international cuisines at a pop-up light market. Kids will especially love Octopoda - featuring eight tentacle drums, each activating a unique display of colour and light animating the Octopoda's musical mind. Inspired by steampunk themes, when all eight drums are playing together Octopoda will dazzle audiences with his mechanical moves and rhythmic light display. There will also be pop-ups by Black Star Pastry - hello watermelon cake!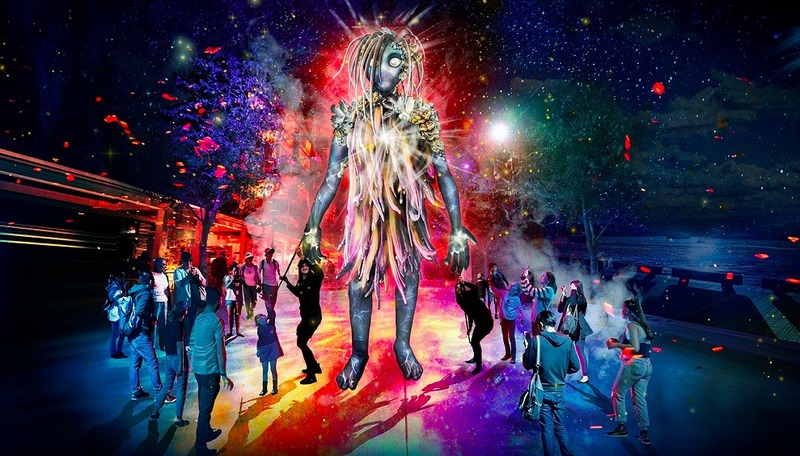 Barangaroo's Puppet Show
Barangaroo's waterfront becomes an illuminated promenade inspired by water, earth and fire. Kids will simply LOVE the giant luminescent puppets. They're six metres tall and celebrate the influence of indigenous women. Operated by a team of performers, the puppets venture along the waterfront in a highly theatrical display of sound and light that needs to be seen to be believed.
Luna Park Lights Up
And... this is very exciting... for the first time ever, Luna Park will be lit up. The iconic amusement park will come alive with a large-scale projection on its facade of New York's Coney Island. We pick this will be another popular spot for families. We can't wait!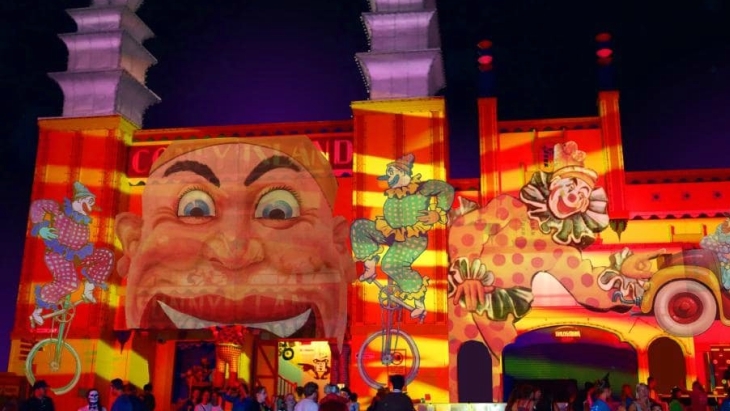 A Cupcake Dispenser
Sure money is great, but have you ever received a cupcake at the ATM? This year at the Royal Botanic Garden Sydney there will be a very special pop-up by Sparkle Cupcakery. Buy a card and use it to get a freshly baked cupcake straight from the ATM. So cute!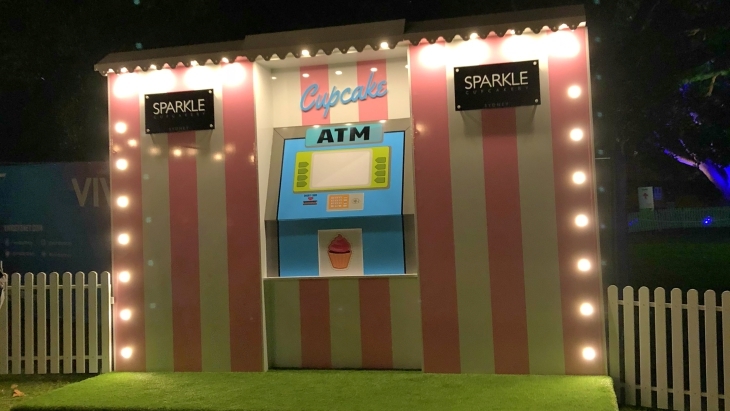 Vivid Sydney runs from Friday 25 May to Saturday 16 June, 2018. For more see the website.
Reviews

Reviews get lonely too
Be awesome and write a review