Lights, Camera, Action At Helen O'Grady Drama Academy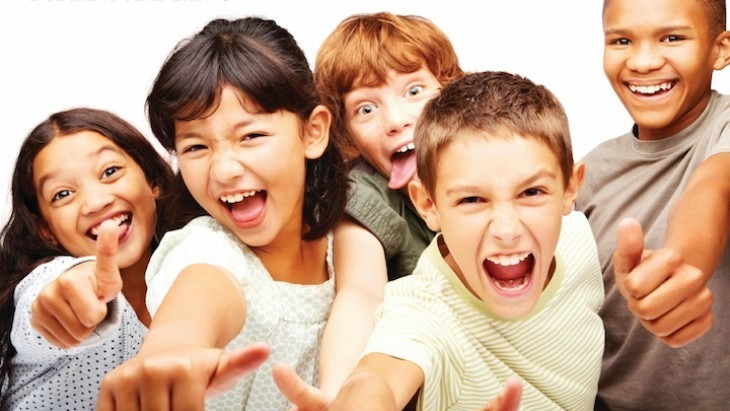 "All the world's a stage and most of us are desperately unrehearsed" - Sean O'Casey, Irish playwright
Our explorer Ann sent her 5 year old son to a Helen O'Grady drama class in Sydney - here's what she thought....
Here's Looking At You, Kid!
Our world can sometimes be a confronting and scary place to live. Imagine what life must be like for a 5 year-old who finds speech challenging. Lacking the confidence to raise your hand and answer a question in class is enough for anyone to recoil back into one's shell, let alone feel the sting of low self-esteem.
Seeing your child having difficulty making friends is heartbreaking enough for any parent, but knowing that all it takes is a little confidence, a friendly smile and having the guts to introducing one's self is frustrating. Then later in life, having to make an impromptu speech or giving a presentation in front of work colleagues can be a stressful and daunting process for some of us.
Now if only we were given a set of tools or strategies to help us conquer these fears when we were 5, how much easier these events would be in adulthood.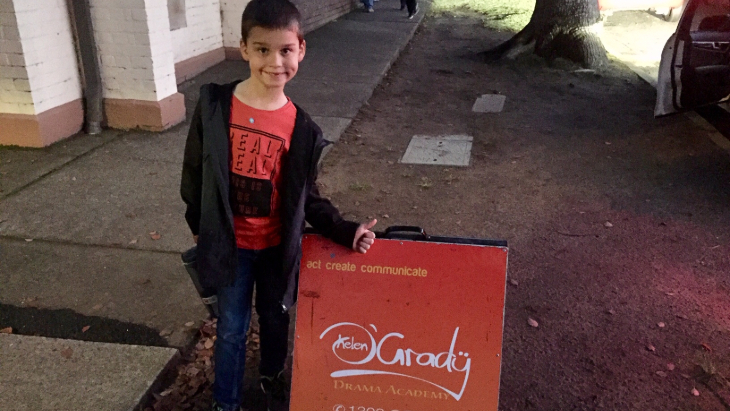 May The Force Be With You
Helen O'Grady is one of the world's most prominent providers (operating in over 40 countries) of developmental drama programs for children between 5 and 17 years of age. Providing children with strategies and arming them with confidence, self-esteem, skills to tackle communication, assist with social interaction, and provide a positive approach to life are just a handful of some of the benefits that would help any youngster trying to find their voice in life.
Politicians, businessmen/women, actors, anchors and fellow thespians, spend a large amount of time training and perfecting this craft which can take years, but to start at an earlier stage in life would seem to be far more practical, beneficial and fruitful for those later on.
How A Star Is Born
Helen O'Grady prides itself on giving children the best start in life by developing ways to make them grow. Each child is seen as an individual and the tools and techniques taught are relevant to the School Drama Curriculum. Certain techniques are demonstrated and practiced at each class. No class is the same and all are taught in an energetic style to keep our youngsters constantly engaged by making them feel as though they are 'special', 'relevant' and 'unique' and, most importantly, giving them the opportunity to nurture their own individualism and drip-feed little techniques that will help them deliver their best for every occasion.
Each class is 'closed', meaning parents are absent during the 1-hour workshop only because some children suffer from anxiety and perform better in an environment where they are not being watched and being able to concentrate on the tasks at hand. The class is divided into the following segments:
Introduction- to two or three role playing activities promoting language use. This encourages children to think on their feet and use language needed in a given situation.
Speech Training- children are made aware of how to improve their speech, such as projecting their voice, jaw exercises and articulation.
Movement - this aspect concentrates upon body, space and time awareness.
Improvisation - this part of the lesson is creative, improvised drama. Children need to listen and concentrate, remember lines and to think quickly on the spot. The children work as part of a team and providing a confidence upon delivery.
Snippets - children are given starting lines and working in pairs they create a middle and ending. Each pair performs in front of the class.
Concluding Activities - short, fun, language-based activities encouraging children to use their imaginations whilst being required to use language and speak in full sentences.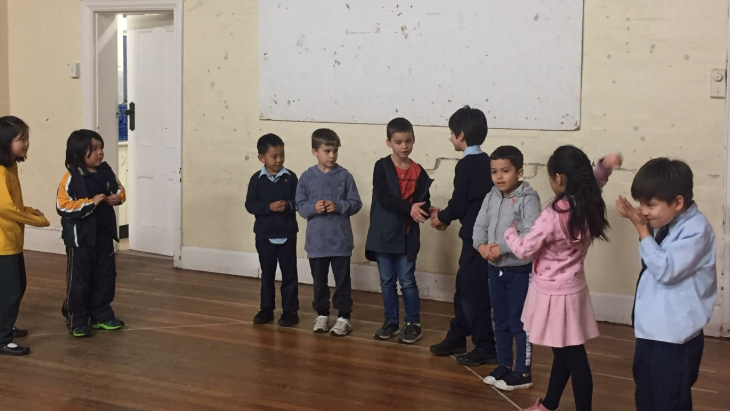 And the Oscar goes to...
At the end of the term parents and family are invited to a Final Presentation (and Award Ceremony) to see what their children have learnt over the past term. Mel Duke (Principal of Sydney East & Inner West Academy) explains that "every child has a part to play and so every child has a special moment with the audience". This is key because children get an opportunity to shine and put their knowledge into practice.
After the Presentation, every child had the biggest smile on their faces for achieving something which a large portion of the population fear. I walked away after a very proud mummy moment waiting to see what the future holds for my budding actors and actresses.
To find out more about Helen O'Grady and a class near you, click here.