Kids Can Transform Themselves Into A Ben 10 Alien This July School Holidays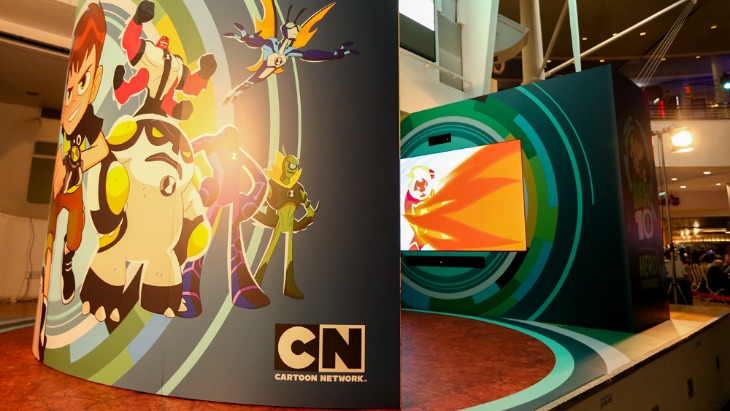 By: Alex Harmon, ellaslist
Don't just watch your favourite TV characters on the big screen - BECOME your favourite characters on the big screen! That's the premise behind the Ben 10 Experience at Castle Towers Shopping Centre in Castle Hill this July holidays.
Cartoon Network has created the experience for kids by allowing them to transform into one of four Ben 10 aliens using the latest in Augmented Reality technology.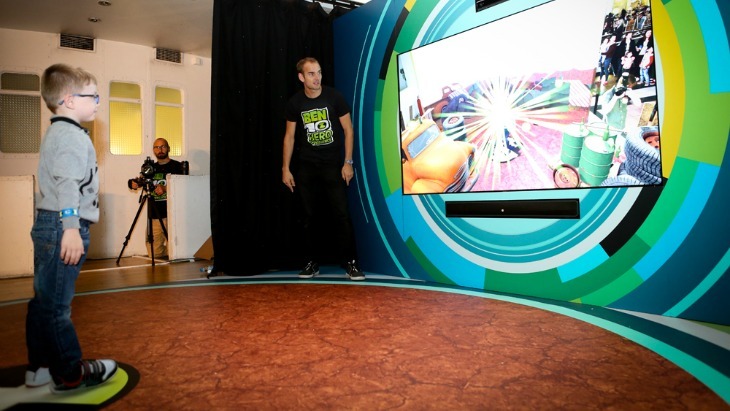 How Does It Work?
Using a TV screen, a Kinect system and a PC with a superior graphic card, Cartoon Network created a custom-built Ben 10 program so that kids can transform into their favourite Ben 10 alien before their very eyes on the big screen.
Who Do You Want To Be?
Kids control the action in the Ben 10 Hero Experience. They can shoot, blast, water-cannon and pound their way through the environment, blasting cars, tyres and petrol barrels. It gives kids the opportunity to transform into four different remarkable aliens featured in the show. Choose from:
Diamondhead: His DNA is diamond hard and he can reflect or refract light with his energy beams. Ben - or in this case, YOU - can control his DNA to reform all or part of it into crystal weaponry and generate crystal shards that can be thrown at targets.
Four Arms: This alien is impressive with his pure strength, and Ben (you) can lift the heaviest of objects and pack the most powerful of punches. You can also perfom his signature sonic clap by clapping his palms together.
Heatblast: He's a bit of a hot head and Ben (you) can control his extreme heat-based blasts to throw fire from his hands. He can also absorb heat and fire into himself to extinguish it elsewhere. Just don't expose him to water!
Overflow: He might not seem like the most powerful with his water shooting arms, but he's a force to be reckoned with! As Overflow, Ben (you) can shoot water from his arms like a water gun and create "water whips" as a form of attack.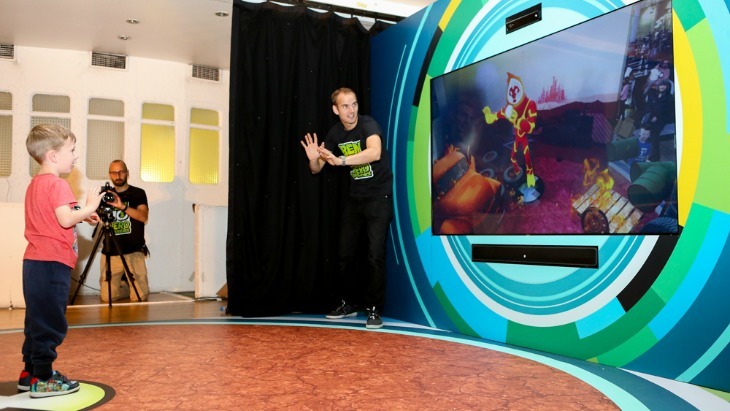 What Are The Toughest Critics Saying?
The Ben 10 Experience toured around shopping centres in Britain and Asia during summer 2016 and the response by kids was out of this world. "They think it's the coolest thing ever!" said Connie Lim, the Manager of Marketing & Communications at Turner International Australia. "They love that they are able to participate and become part of their favourite show and leave with an image as a memory of their time with Ben 10."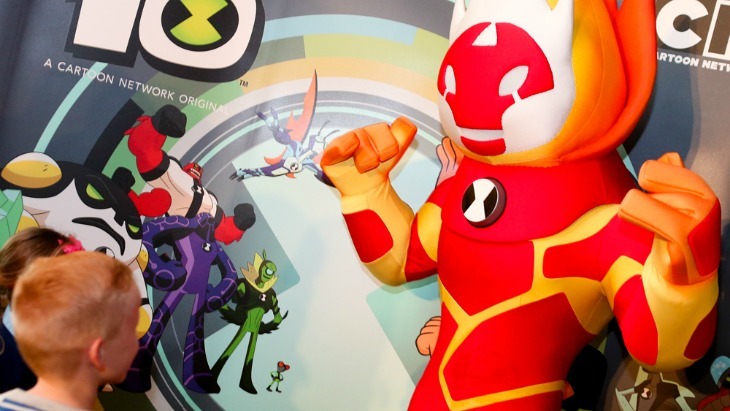 Let's Get Activated!
Every in-game experience will last for a minute, with approximately 2 minutes in total per experience once the photo and choosing the alien is factored in. At the beginning of each session, a Cartoon Network staff member will take your email address and when your in-game adventure is over, Heatblast, Fourarms, Diamondhead and Overflow will appear on the screen for a custom photo that is emailed to you.
The interactive Ben 10 Hero Experience is only on for three days in Sydney, so make sure you don't miss out on this once in a lifetime opportunity!
Where: Castle Tower Shopping Centre, Centre Court, Level 2, 6-14 Castle Street
When: Saturday 1 July 9am-5pm; Sunday 2 July 10am-5.30pm; Monday 3 July 9am-5.30pm
Cost: FREE
For more information, visit the website.