It's Official! This Is The Best Playground in NSW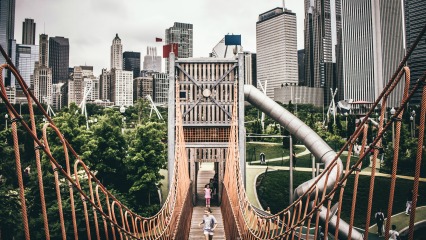 By: Phoebe Ackland, ellaslist
The results are in: Lizard Log Park & Playground in the Western Sydney Parklands is the BEST playground in NSW and the ACT!
The Australian Institute of Landscape Architects awarded the designers of Lizard Log- McGregor Coxall and the Western Sydney Parklands Trust with the exciting title, and a free trip to Finland, home of the world's leading playground manufacturer 'Lappset'.
Designed Around Nature
It is referred to by locals as "Nature's Wonderland" and is made, as far as possible, from natural materials in a bushland setting. Features include a massive sandpit filled with log formations for climbing, rope walls, rock scramble entry to the slides, water spouts, sand digging, a triple flying fox, basket swings and more. In the park, there are miles of paths for walking and scootering, natural features like mountains, lookouts and dams and a bathroom with an interesting water plant feature. There are about 20 picnic shelters and plenty of both coal and electric BBQ's for an all day family visit.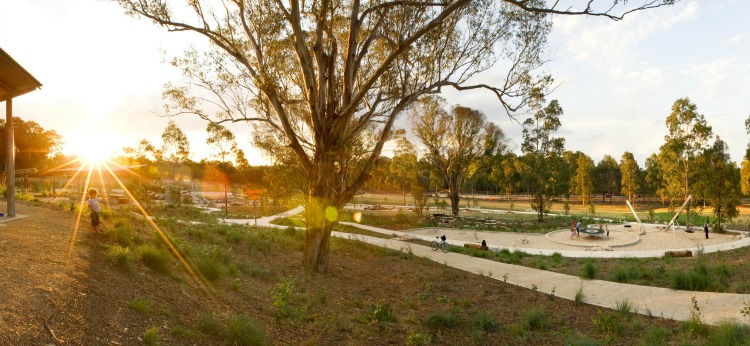 Source: AILA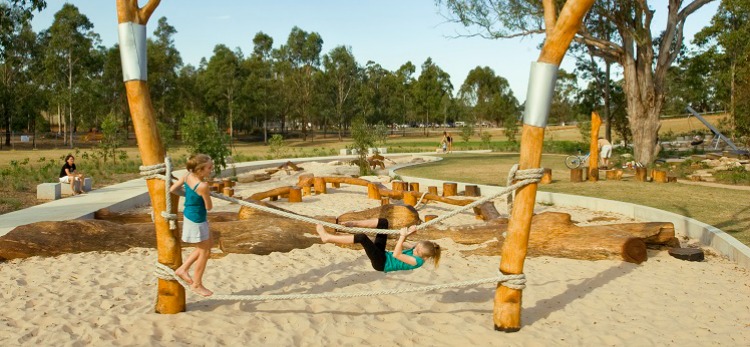 Source: AILA
All the timber used is recycled, and the central playground structure is made out of trees that died onsite. This park is now a benchmark of sorts for environmentally friendly playground design.
The Best Playground In Australia
The overall winner came from Melbourne- the "Nature Play" playground in the Royal Park. It can be found next to the Royal Children's Hospital, and is said to encourage interaction between the patients and staff. It's design is based around the seven seasons of the Wurundjeri with their permission, respecting local heritage. The board said of the winner: "Nature Play at Royal Park is designed to invite users to look deeper to witness the layers and seasonal change in the playspace. The jury applauds the approach, as it sets the standard for building appreciation, engagement and respect for the space at a city scale, and builds on the unique heritage of Royal Park, building knowledge and ensuring that future generations become active stewards of the natural environment."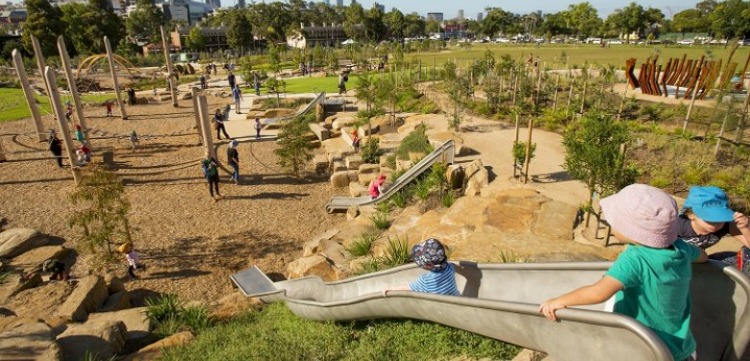 Source: AILA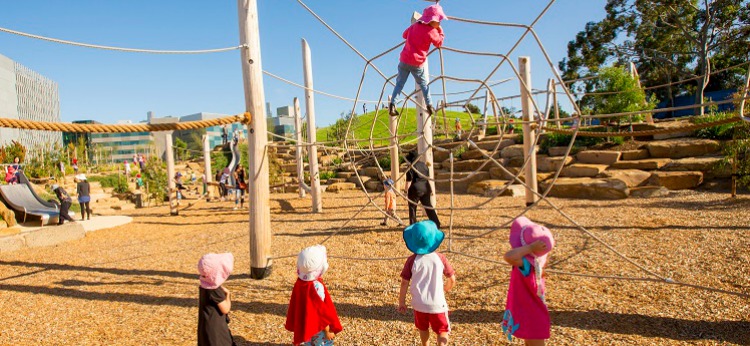 Source: AILA
Shortlisted
NSW

Entries

Check out some more Sydney playgrounds that were shortlisted in the 2016 competition.
1. Water Play Park, Steel Park, Marrickville
We were a step ahead when we voted Steel Park as one of the best FREE water play parks in Sydney.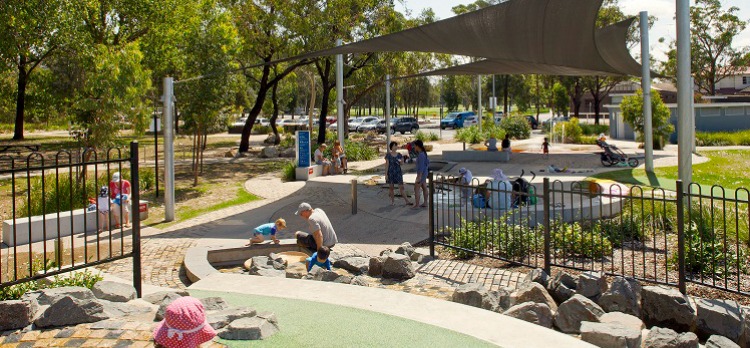 Source: AILA
2. Wulaba Park, Waterloo
We checked out Wulaba recently when it was shiny and brand new!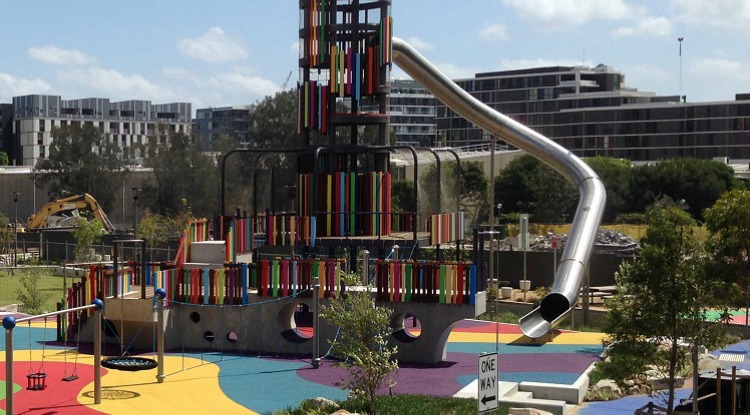 Source: AILA
3. Skywalker Playground, Kellyville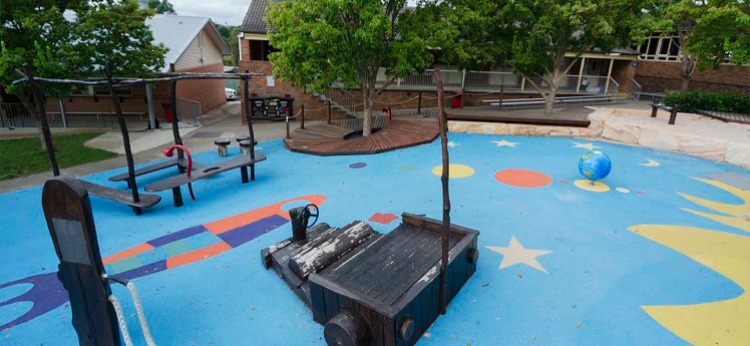 Source: AILA
4. Paddocks Precinct, Parramatta Park
We visited Parramatta Park recently and we agree- it's epic!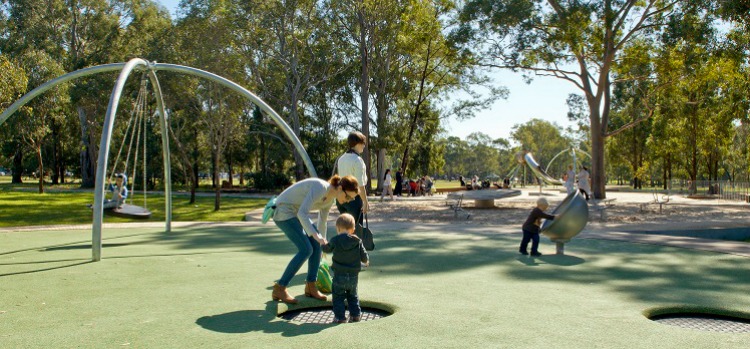 Source: AILA
5. Lemur Forest Adventure, Taronga Zoo, Mosman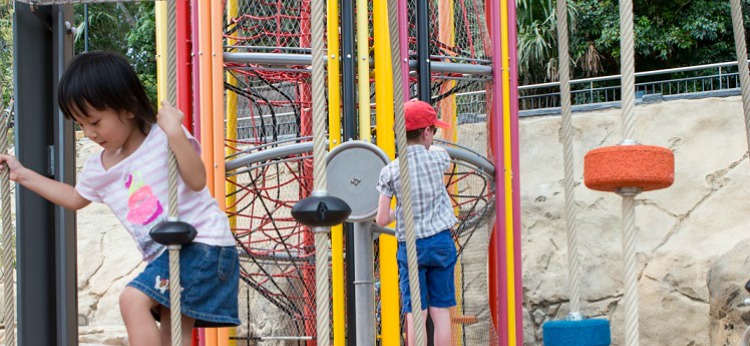 Source: AILA
6. Jubilee Playground, Glebe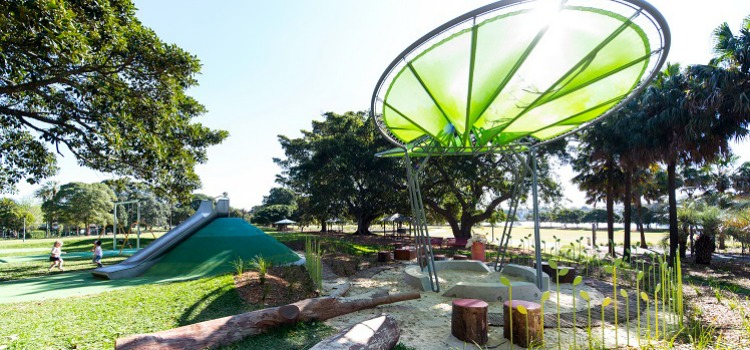 Source: AILA
7. Darling Quarter Playground, Darling Harbour
We just love Darling Quarter and it's water play- especially during the school holidays.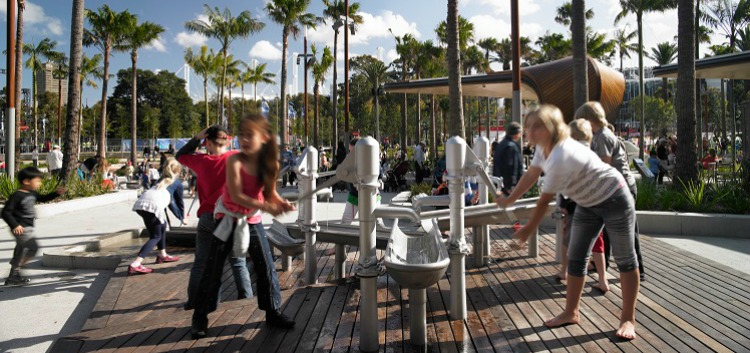 Source: AILA
8. Central Park, Rhodes
Source: AILA
Check Out More Playgrounds On ellaslist