How To Make Money As A Stay-At-Home Parent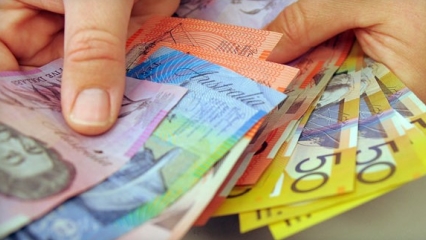 By: Serina Hajje, ellaslist
Right, so you're a stay-at-home parent, you've got some extra time on your hands and you're looking to make some easy money. Here are our top Six ways to make some cash on the side.
1. Rent Out Your Space, House or Car
This is one of the easiest ways to make money. If you have spare space, then clear it out and cash up. SPACER is a revolutionary new marketplace that connects Hosts (people WITH space) to Renters (people who NEED space) in their neighbourhood. We love that Spacer is like the AirBnb for self storage. Start earning extra cash from your under-utilised assets. Simply list your space on Spacer today. It's FREE! Check out these Top tips to become a Spacer Host.
If you're going away on holiday, then renting out your house is a great way to make some money and pay off the vacation credit card bill. Use Airbnb to register a room or your entire home. When you advertise, be sure to specify what kind of person you're looking for and do some background checks.
If you've got a car and don't need it all the time, you can share it with a neighbour and earn some extra moola. You can list your car on Car Next Door and once you've been approved as a provider, you can set the hourly and daily rates for your car and watch the money vroom in.
2. Sell Your Skills
Do you have a degree in your drawer or lots of job-based experiences up your sleeve? Then you have a desirable skill that some people need! Design and sell digital sewing patterns, look up some imprints from Australian publishers and proofread their manuscripts, take up bookkeeping or freelance writing.
If you're tech-savy, start up a website or a YouTube channel dedicated to showing off what you do best! YouTube has an advertising platform – you get paid every time someone views an ad, so an easy way to make some cash. Websites like Ebay and Etsy are a great, secure way to sell your stuff.
If you're creative in the kitchen, you could make birthday cakes for cash. Or bake yummy cakes and cookies and open up a stall at one of the weekend markets in the suburbs and city; it's a good way to showcase your products and sell.
There are also lots of opportunities for virtual assistants or tele-sellers available.
So, if you have experience that could translate into tele-work, this may be a good way to get back into the game and you can do it from your lounge-room in your pyjamas.
Check out Flexperts for some great part-time roles.
Know how to drive and have your own car, you could become an Uber Driver and earn some great money. Get paid just for helping your community of riders get rides around town. Be your own boss and get paid in fares for driving on your own schedule. Register here.
3. Blogging
There are scores of websites that are dedicated to specific interests and niches. Find one that matches your own interests and get them to take you on board as a blogger! That way you won't disappear into the vast black hole that is the Internet. Blogging is also very flexible in terms of work hours and it's very easy to do from home. Websites are more likely to take you on board if you know your way around a computer or a content management system like WordPress. You could also start your own blog but it does take alot of dedication, time and some money to build up your audience.
4. Research Studies and Focus Groups
Get paid for your opinion. We love this one! There are quite a few companies that are willing to pay you for your time and wise words. This sometimes is as easy as filling out a survey, and voila, easy cash. You could also register for focus groups and become a research study participant. When our editor was pregnant with her first child, she was paid $100 for giving her opinion about baby formula – easy money and quite fun too. Universities usually have many departments that are hunting for participants. But Beware of scams! Here are a few tips:



Keep away from any website that asks you to pay to join their study.


Only sign up to research companies (the ones that need you for research) not to research directories.


Find out how they're going to pay you before you sign up. Some places will give you vouchers and gifts instead of cash- just be sure that they are all valid.


Don't download anything! Most of the time it's a virus.


Always read the terms and conditions

AND

the privacy statements. Yes, I know they're long and boring, but they are important!
Here are some places to sign up with:

5. Babysit or Pet-sit or Start a Family Daycare
One of the most valuable skills that you already have as a parent, is looking after a child. So make some extra money by becoming a mummy-nanny and looking after another child together with yours. Check out Gumtree, join a babysitting facebook group or just Google babysitting and you'll see how easy it is to find people who need you!
Or you may prefer to spend time with some furry companions! There are many pet-owners frantically searching for a place to leave their pet while they're away on holiday or just don't have the time to take their dog for a walk? So start advertising your availability on Gumtree, on Facebook, neighbourhood flyers or in the local paper. It won't cost too much, and the cash will just pour in once your name gets around.
Another, bigger option, is to start your own family daycare. Combine your passion for children with the opportunity to create a financially rewarding, professional home based career as an early childhood educator. There are a few things you would need in place to do this such as Hold or be actively working towards, at least, a Certificate III in Children's Services and be able to provide a safe and educational learning environment. Find out more about opening a family daycare.
6. Sell Produce
Are you a garden enthusiast with a garden that has more flowers, herbs, veggies and fruit than you need? You may as well sell them. And while you're at it, sell some flowers in fancy arrangements. This also goes for cooking! Whip out those baking trays and try your hand at packaging. People especially love goodies that are themed: whether it's Frozen or Halloween!