How Long Will We Have To Live In Lockdown With Our Families?
Welcome to your new life. Indoors. With your kids. Many of us homeschooling. A quick trip to the supermarket a highlight of our weeks, if we're even lucky enough to do that.
Get used to it because living like this is not going to be a short vacation from your old life. It's going to be the new normal and we have a long road ahead of us.
How Long Will It Take To Return To Normal?
Well, brace yourselves, because it will take as long as it takes to vaccinate 7.7 billion humans, according to experts.
"Many, many, many months," says Dr Craig Dalton, associate professor at Newcastle University's School of Medicine and Public Health.
"Australia is just ahead of the countries most struggling, and we still have an advantage at the moment.
"But it's a temporary advantage, we just have to make sure we don't squander that."
When Will We Get A Vaccine?
At present a vaccine is predicted to be available in 2021, so we are going to be bunkering down for months yet. The best case scenario is another 12 to 18 months. And this is under the pure hope that the virus does not mutate.
Modelling by the Imperial College London has found that once the rate of COVID-19 infection subsides, any ease up on border closures and social distancing measures may stir the virus out from temporary hibernation. Yikes.
While Australia's health care capacity is not at Italy's breaking point, it has to be assumed this is going to happen sometime in the near future, says Dr Dalton.
"The emerging approach around the world is that it's an investment to go early and hard, see how much impact there is on the health system.
"Then as the rate of new cases decreases, we can start easing back on social restrictions, and see how the system copes."
NSW Social Distancing Laws Might Be Relaxed
According to NSW Premier Gladys Berejiklian, the state's tough lockdown rules could be relaxed as early as May. She said restrictions could be eased on May 1, and that the laws would be assessed on a month-by-month basis, based on health advice.
"If the advice in a couple of weeks is that there might be a couple of aspects that we can tweak to provide relief to our citizens, well then, we'll take that advice," she said.
Look To Singapore
We keep hearing about Singapore who are leading the way with just 96 reported cases of coronavirus and no deaths - and currently the recoveries are outpacing the rate of infection.
So, what can we learn from them? Well, they quickly put strict border controls in place as soon as the alarming extent of the outbreak in Wuhan became known in early January. They carried out widespread testing, meticulous tracing of known carriers, and a no-nonsense, unambiguous approach to public messaging. They also have a strict hospital and home quarantine regimen for potentially infected patients and is extensively tracing anyone they may have been in contact with through mobile technology.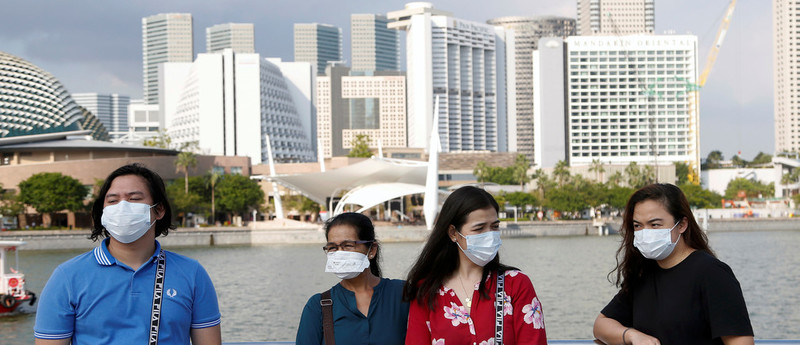 Cases of COVID-19 in the densely populated island city state stand at just over 500 making it one of the safest countries in the world from COVID-19. Currently Australia has over 2000 cases.
Flattening The Curve
In order to flatten this country's climbing coronavirus curve, Australians must massively reduce person-to-person contact, and stay indoors as much as possible. It is literally in our hands.
How long it takes for our normal lives to return will largely be determined by public behaviour. We all have our part to play.
Ideas For Your New Online Life
Online Educational Programs For Kids In Case There's A School Lockdown
Get your Floo Powder Ready! There's a Hogwarts Digital Escape Room Online
From Bertie Beetle to Bluey, Get All Your Easter Showbags Online!
Have you signed up to our newsletter? Join ellaslist to get the best family and kid-friendly events, venues, classes and things to do NEAR YOU!