How Awesome is this Bike Stroller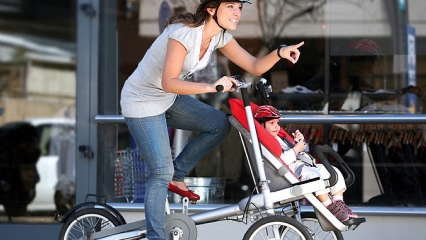 How cool is this bike stroller? This Taga Bike Stroller combines an upmarket stroller with a bicycle. Who wants one?
[fbvideo link="https://www.facebook.com/GIGadgets.Fans/videos/1026282774117678/" width="500" height="400" onlyvideo="1"]
This inspired device has actually been around for almost seven years but the original video has recently resurfaced on the internet, boosting views to over 34-million and rising.
Manufacturers, Taga, describe the three-wheeled bike as "the most inspiring mode of transportation since the hot air balloon," and unlike a bike trailer or a regular child bike seat, little ones can ride right between their parent's arms.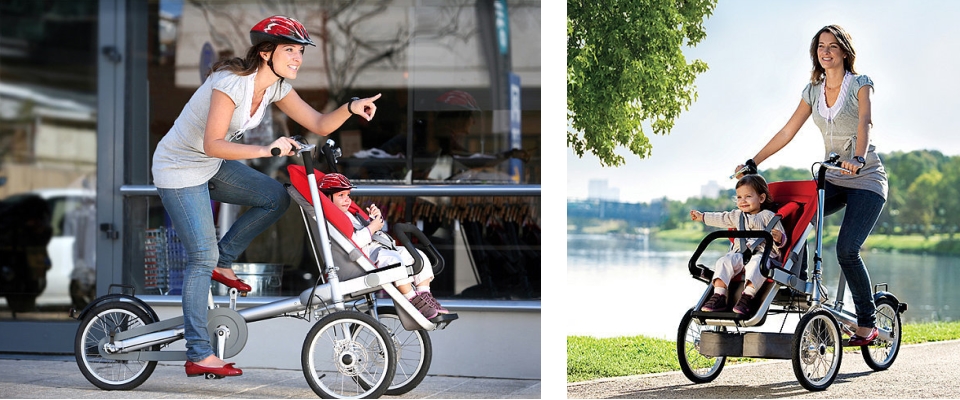 "When you get to where you're going, toggle effortlessly to stroller mode to go shopping or pop in for a latte," explains the Taga site. "Then when it's time to go, toggle back to bike mode and continue the adventure. You'll pedal with the satisfaction of knowing Taga is a great form of exercise — and good for the environment, too."
In addition, the Taga can convert to a double-seat stroller with the purchase of an additional seat. Plus when your kids have outgrown it, the stroller part can be replaced with a giant cargo basket.
So the only downside…The Bike Stroller costs $2,788 AUD to buy and get it delivered to Australia.
Reviews
I haven't seen these in person, but for the price of one of these, you can get a good bike and a two seater Thule bike trailer like a cx2... Which can also be used as a stand alone pram while also offering a dedicated luggage storage space and other additional functions.