Guilty! Johnson & Johnson Baby Powder Linked to Cancer
By: Lisa Wolff, ellaslist
How many of us have powdered up our delicate baby's skin with talcum powder. I distinctly remember Johnson & Johnson Baby Powder making a regular appearance in my child-hood home. And now, the thought just makes me cringe!

Baby Powder May Cause Cancer
International pharmaceutical company,
Johnson & Johnson, has been ordered to pay $72m in a case linking baby powder to ovarian cancer
! A Jury in Missouri has ruled in favour of Jackie Fox of Birmingham, Alabama, who alleged the company's talc-containing products contributed to the development of her ovarian cancer. Fox died in October last year more than two years after her diagnosis.
Marvin Salter said his late mother, who was a foster parent, used Johnson & Johnson baby powder and Shower to Shower body powder for feminine hygiene for more than 35 years. Shower to Shower in particular was marketed by Johnson and Johnson for feminine hygiene with the slogan "Just a sprinkle a day helps keep odor away."
Bloomberg reports that "J&J is facing about 1,200 suits claiming studies have linked its Johnson's Baby Powder and its Shower-to-Shower product to ovarian cancer. Women contend the company knew of the risk and failed to warn customers."
Guilty of Negligence, Conspiracy & Fraud
The jury found Johnson and Johnson guilty of negligence, conspiracy and fraud. The company faces claims that it, in an effort to boost sales, failed for decades to warn consumers that its talc-based products could cause cancer.
According to Reuters, Jere Beasley, a lawyer for Fox's family, said Johnson & Johnson "knew as far back as the 1980s of the risk," and yet resorted to "lying to the public, lying to the regulatory agencies."

[caption id="" align="alignnone" width="960"]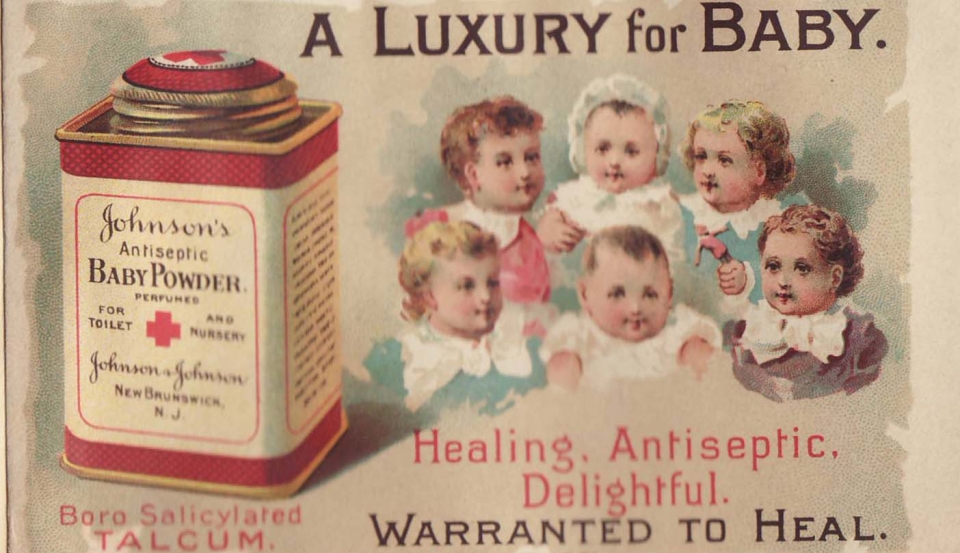 Johnson's Baby Powder has been around since 1893[/caption]


J&J Responds
Carol Goodrich, a Johnson & Johnson spokeswoman, said: "We have no higher responsibility than the health and safety of consumers, and we are disappointed with the outcome of the trial. We sympathize with the plaintiff's family but firmly believe the safety of cosmetic talc is supported by decades of scientific evidence."
Even more concerning to mums, is that Johnson & Johnson came under fire about adding possibly harmful ingredients in items including in its Johnson's No More Tears baby shampoo. According to the Guardian, the company eventually agreed (after numerous petitions and negative publicity) in 2012 to eliminate the ingredients 1,4-dioxane and formaldehyde, both considered probable human carcinogens, from all products by 2015.