Getting Around London With Small Children in Tow!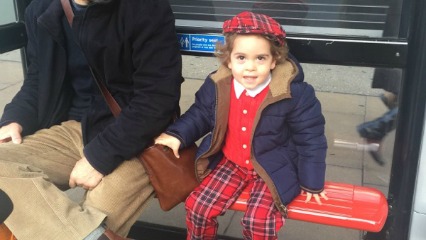 By: Stephanie Boyle, ellaslist explorer
London has one of the oldest and most sophisticated public transport networks in the world and so it would be natural to assume that getting around with little folk and/or a pram would be a straightforward process. However, this is not in fact the case.
What? No Lifts?
The age and design of the majority of underground stations has prevented the installation of elevators. It can come as quite a shock to discover just how few stations of this iconic transportation system are accessible to the disabled and those with infants. While older children will of course be fine navigating the escalators and stairs, when you have a pram and more than one under the age of 5, lifts are of course essential. This means that sadly, much of the underground remains off limits to parents with prams. Nonetheless, Transport for London publishes a very useful map which clearly outlines which stations are accessible.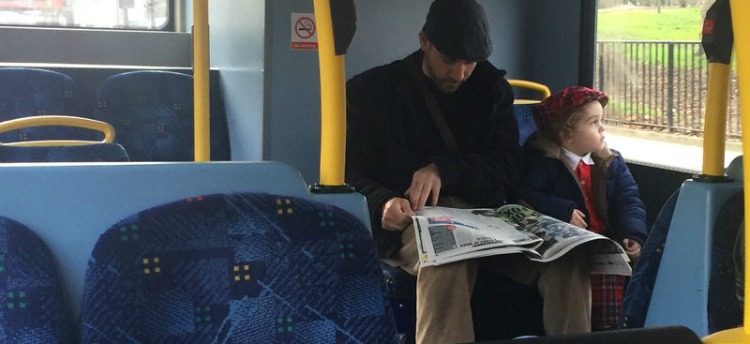 Buses and Prams
Buses can be a fantastic alternative but even these have their own rules, etiquette and limitations which are worth knowing before you travel! Some buses require entry from the back door, others from the front, you need to travel in the specific designated pram area and will be required to get off the bus if a person in a wheelchair wishes to board. At busy times you may find that several buses will pass before you can gain entry with a pram. Getting used to all of this requires some observation, practice, patience and experience but you will find on the whole that other commuters and the drivers are more tolerant and helpful than you would expect in a major metropolis!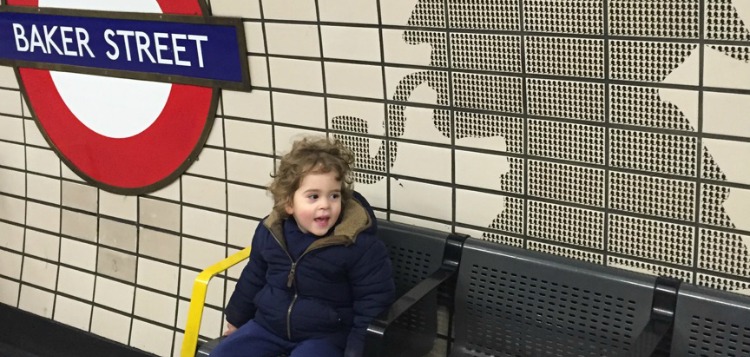 Train versus Car
By contrast, most of the major above ground stations, from where you can catch trains to other cities and locations all over the UK, are very easy to access with a pram and are extremely accommodating with their wide open concourses and level platforms. London is not a car friendly city and unless you're prepared to sit in a lot of traffic and search endlessly for parking, I would not recommend driving. Hiring a car for day trips outside of London may be the only exception but even then, my experience of overground, intercity trains was so wonderful that I would suggest forgetting about driving for the duration of your stay.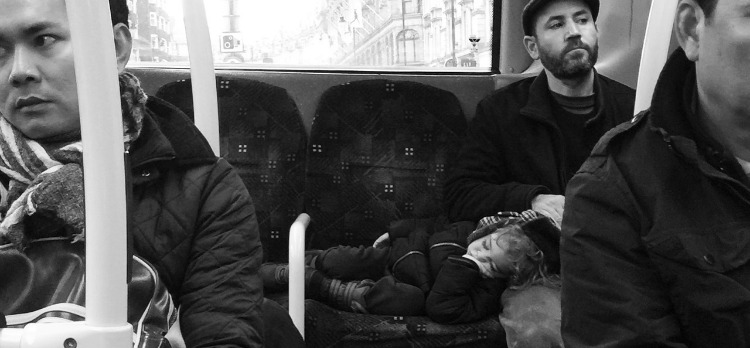 We Recommend: Walk!
Of course, London is a great city to explore on foot and so I would strongly encourage this approach wherever possible. The things you'll discover while walking are simply incredible and will make you feel like an intrepid explorer!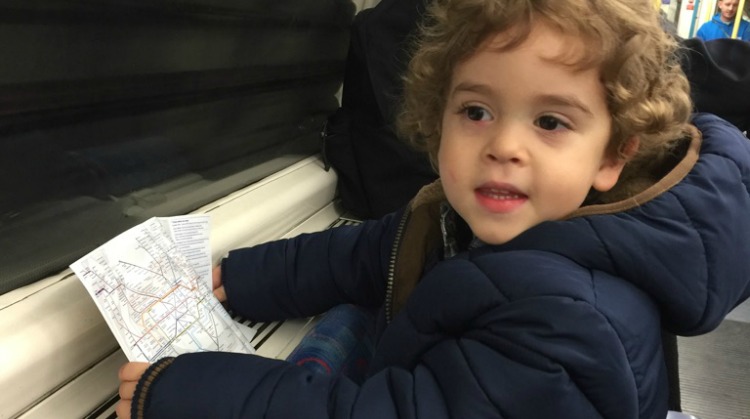 My Top Tips:
1. Location, Location, Location
Be very, very thoughtful about the location you choose to stay in. Not all central London suburbs are created equal in terms of public transport. We stayed in the peaceful and picturesque Knightsbridge/Chelsea area (a location that I consider to be perhaps the best in London for visitors) and were within easy walking distance of Hyde Park, Kensington Gardens, the Victoria and Albert, Science Museum, Natural History Museum as well as being just around the corner from Harrods and Harvey Nichols.
In addition, there were buses nearby that would take us directly to Regents Park, Baker Street and Piccadilly Circus. From there, just about all of the other major tourist attractions and major overground train stations were within easy walking distance. The tube station at Green Park (which was accessible for wheelchairs and prams) was a 10 minute bus ride away and from there, a number of stations along particularly the Jubilee and Piccadilly lines could be travelled to with ease. Other convenient areas to consider staying in include Paddington, Kensington, Marylebone and anywhere close to Oxford or Piccadilly Circus.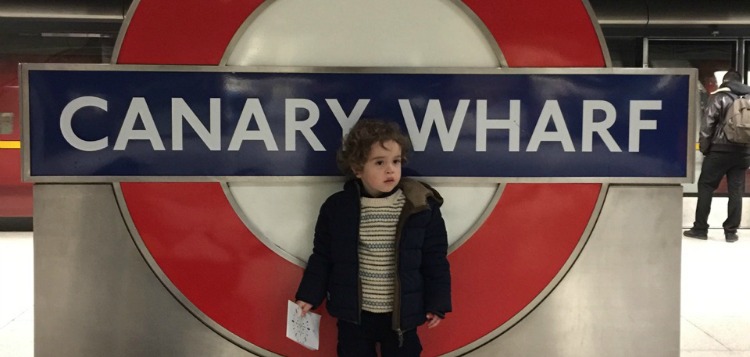 2.Ditch The Double Pram
Where you have more than one little one, ditch your double pram. It just simply won't fit anywhere (particularly on buses) and will be incredibly inconvenient when in large crowds, older buildings and shops. Either carry one child in a baby carrier or, if they are old and capable enough, encourage them to walk.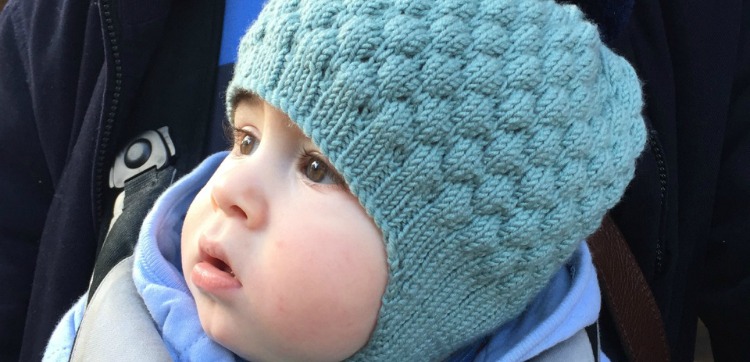 3.Beware Of Little Legs
Plan your days carefully with little legs in mind. My elder son is a fantastic walker but there were a few days where even he felt over extended. Try to minimize walking by choosing activities that are close to each other or limit yourself to one activity per day.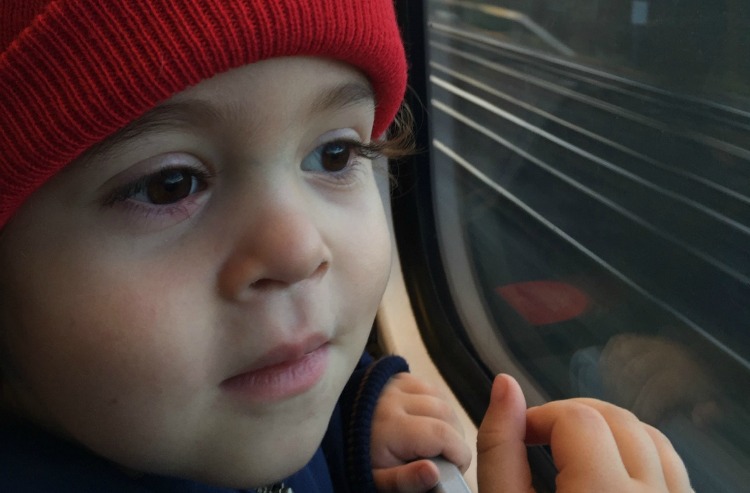 4. Plan Ahead
Plan your routes before leaving your accommodation in the mornings. Some trips may require more than one change of bus or train and the last thing you want to be doing is unravelling and refolding the enormous central London tube/bus map on a crowded city street. Trust me! You may also wish to involve your children in planning the day out. My son is transport and map crazy and so this activity was one of his favourite parts of our trip. As they say, the journey is as important as the destination!
More London With Kids
Stephanie Boyle is currently a stay at home mother with two gorgeous children.
Prior to becoming a mum she trained as a lawyer and worked in various Government positions. She is currently completing a Masters of Teaching. Stephanie and her Algerian husband Kamel have two sons, Ayman (3 years old) and Younes (3 months) and they are doing their best to raise their sons as tri-lingual global citizens. When Ayman arrived three years ago, it became immediately apparent to Stephanie that neither of them were homebodies and so they set off on what would become three glorious years (and counting!) of adventure and excitement throughout Sydney and its surrounds. Stephanie believes that childhood should be pure magic and she is on a continual mission to make this the case for her sons. She loves discovering new places and activities, throwing amazing parties and running a bookclub for her boys and their little friends. In addition to her reports for ellaslist, you can also follow Stephanie and her boys on
Instagram @moukinina
Reviews
Such a useful post. Two great apps for getting around London with kids are mumderground (it tells you the number of steps to get to the platform at every tube and rail station) and citymapper (this one finds you the best transport routes and you can chose busses only option to avoid the tube altogether).