Get Noodles In Your Toastie!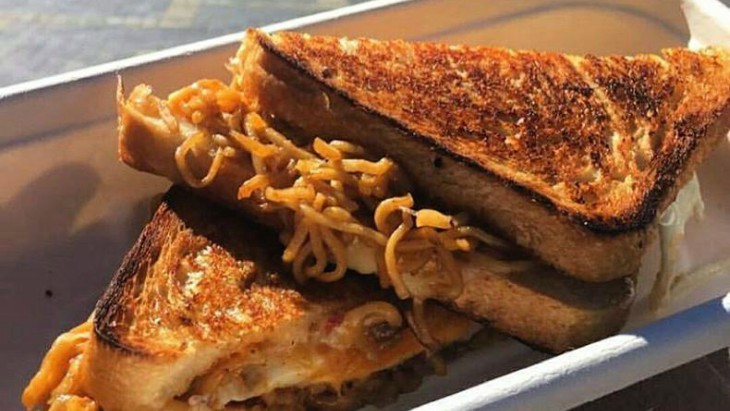 By: Phoebe Ackland, ellaslist
A cafe in the CBD has combined the best of noodles with the best of sandwiches: the Mi Goreng Toastie is here!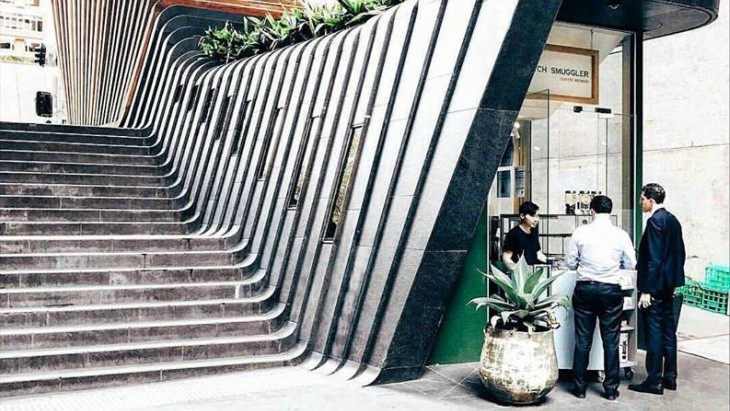 If you didn't know what you were looking for, you could walk past straight past Dutch Smuggler in the city. Hidden in an architecturally impressive set of stairs and behind a non-distinct office block, those who stumble across it are in for a treat! They offer coffee made from their own in-house roasted beans, their special 'Smuggler's Roll' filled with bacon, chive, scrambled eggs, cheddar, spinach and chipotle aioli, Nutella-banana jaffles, and naturally, tap beer and cocktails pour on in in the evenings (or arvos, if that's your thing).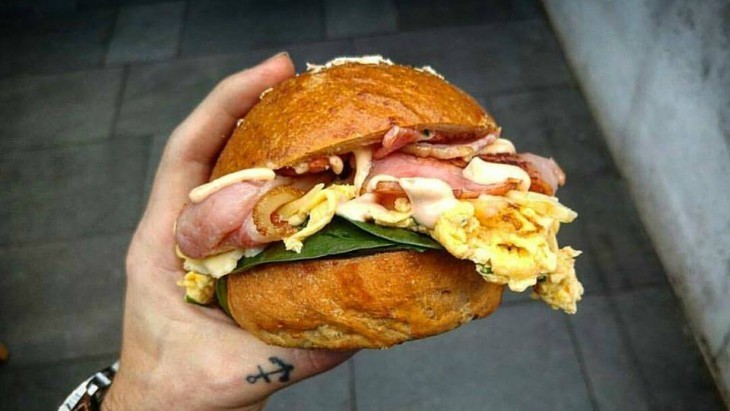 Their pièce de résistance, undoubtedly, is their Mi Goreng Toastie which includes noodles, fried egg, shallots, mozzarella, Gruyere, and their 'magic sauce' which makes it just that...magical. Oh, those lucky office people who get to pick up this baby for lunch!
You can (try to) find Dutch Smuggler at 200 George Street, Sydney. They're open from 7am-4pm Mon-Thurs, from 7am-6pm Friday and close on Saturdays and Sundays.