Feeling Excited & Ready For School with Begin Bright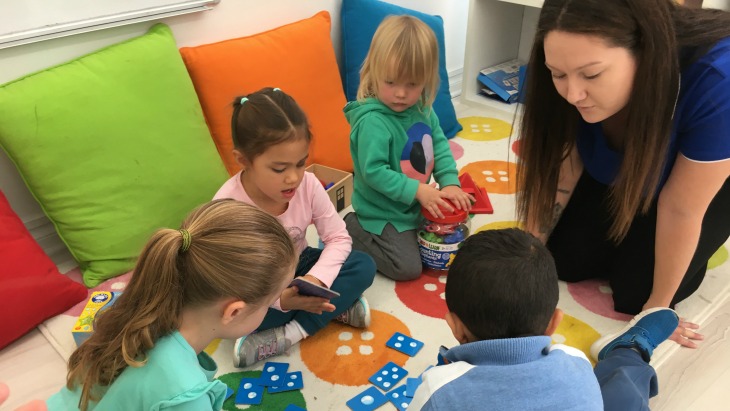 By: Megan Gibson, ellaslist explorer
Begin Bright really lives up to its name. The centre we visited at Padstow was full of light, and was bright and welcoming. The staff members were also enthusiastic, encouraging and very welcoming.
The two teachers (both qualified primary school educators) introduced themselves and gave us all an overview of the centre and how the class work. This was great as it helped my mini-explorer feel comfortable in the centre and with the teachers before the class began.
Age Appropriate Classes
There are classes for children aged 2 and up, broken into age appropriate groupings right up until children start formal schooling. There are also after-school tutoring sessions for all primary school aged students. Additionally, the centre runs a variety of school holidays workshops with themes such as 'Crazy Science Experiments" and "Flubber, Rubber & Kaleidoscopes".
There was a waiting area provided for parents, it was separated from the class but close enough that I could hear the action and sneak a peek if required. All the other parents dropped their children off and collected them again at the end of the hour. I stayed to listen to the class and was offered tea or coffee and toys to help entertain my 2-year-old while we waited.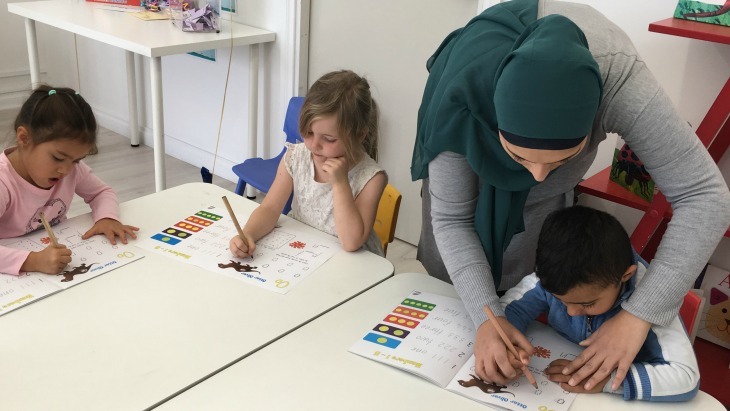 Classes That Bring A Smile To Children's Faces
Children are broken into coloured groups depending on what year they will start school and attend the corresponding class. My mini-explorer starts school next year so attended a yellow-level school readiness class. The yellow level classes run for 1 hour and students attend once a week during the school term. At the start of each term, children receive a bag and the workbook for that term. Each class, and term are well planned so that the entire curriculum is covered over the course of the year.
The class that we attended had 4 children, all of whom arrived happy and excited. Classes are run by one teacher with the other present to assist as needed. The class began right on time, with children gathered on a mat in the corner of the room. They listened intently to a story about Oliver the Otter and then practised writing the letter "O" on mini whiteboards and discussed sounds and letters. They then moved to the table and completed a worksheet with the teacher having plenty of time to correct pencil grip, and letter formation as well as offering encouragement.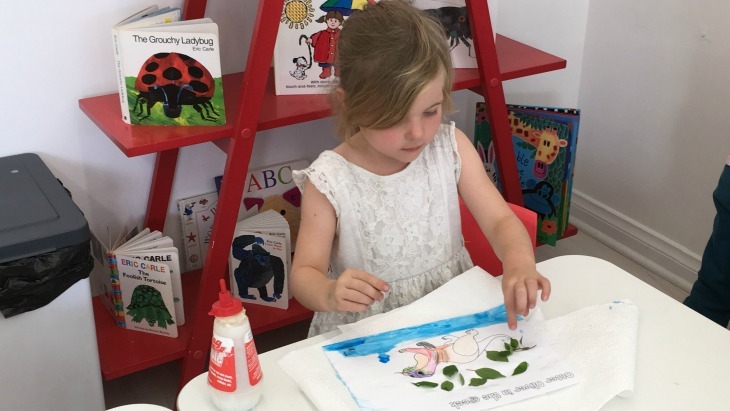 Fun & Games As Well As Learning
Then it was back to the mat to play a number game matching coloured bean bags with the appropriate numbers. The teacher was excellent, moving the children from one activity to another and never allowing them to lose focus. Then it was time for colouring and craft. All the activities focus on the theme for that week and my mini-explorer was excited to come home with a painting of Oliver the Otter swimming in the creek with leaves stuck all around him.
As the children finished their final activity for the class they moved back to the mat and were encouraged to play with a counting game one of the students selected. As always, the teachers were there to guide but also encouraged the children to play independently and inclusively.
The ellaslist Verdict: Try It!
My mini-explorer really enjoyed the class. The teachers were lovely, the curriculum well planned and executed and she particularly enjoyed the craft and playing with some of the great resources they had. I also think that the class offered a really balanced variety of games or craft and written desk work – which will be important as children progress from play based learning and into the school system. I feel sure that continued attendance at a Begin Bright centre would help her progress towards school next year.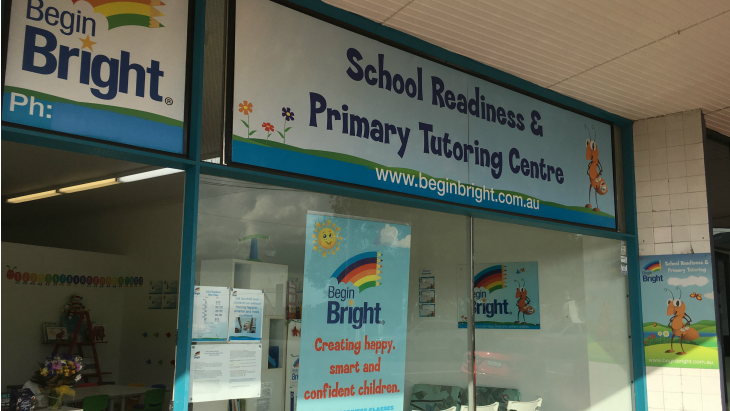 FREE Open Day
Don't miss Begin Bright's National Open Day on 8 July 2017. This is a free event at all Begin Bright Centres across Australia, where there will be face-painting, balloon artists, free craft activities, giveaways and gift bags. It's a fantastic way to get to know your local centre, and is set to run from 10am-1pm- see you there!
What You Need To Know
Begin Bright: School Readiness and Primary Tutoring Centre (2-12yrs)
They have numerous venues across Sydney and NSW including: Bella Vista, Bondi, Burwood, Cronulla, Engadine, Gymea, Harrington Park, Hoxton Park, Kingscliff, Liverpool, Maitland, Maroubra, Marrickville, North Ryde, Padstow, Ryde, Shellharbour, South Hurstville and St George.
Call them on 1300 234 462 or email them at [email protected]
Reviews

Reviews get lonely too
Be awesome and write a review