Everything You Need to Know About Paramount Plus Australia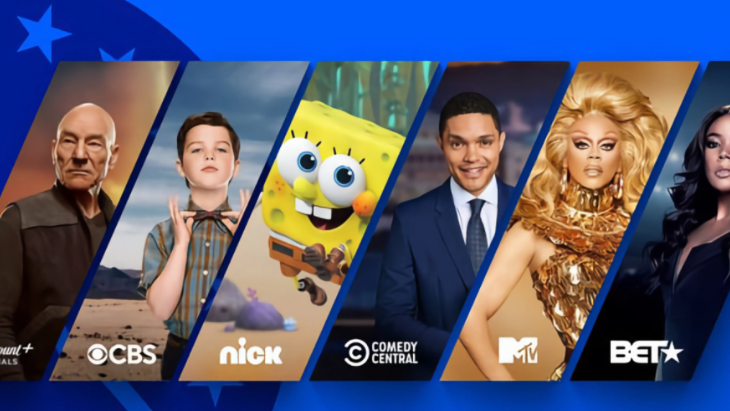 Paramount Plus Australia is a brand new streaming service arriving on our shores at the perfect time – when most of us are homebound due to the resurgence of COVID-19.
And while new streaming services seems to be popping up all over the place right now (yep Binge, Hype etc), this one that us Aussies appear to be genuinely excited about.
So, we've got all the details about Paramount Plus Australia, including when it's launching and what shows to expect .
When is Paramount+ coming to Australia?
Paramount+ officially launches in Australia on August 11. And while there's been no confirmation if there'll be a free trial like Disney+ offered when the launched Down Under back in November 2019, it's expected that a free month will be available top all.
How much will Paramount+ cost?
To edge itself into a very competitive market, Paramount Plus Australia will be low balling the monthly fee to beat the likes of Netflix, Stan, BINGE and even Disney+. The cost? A sweet $8.99 per month.
What shows will be on Paramount+?
Hold onto your undercrackers as this is where it gets exciting. Paramount+ have partnered with Showtime, MTV, Sony Pictures and Comedy Central, And in total, there's just over 20,000 movies and TV shows available. And for the kids, every show from Nickelodeon is available.

Here's a few:
A Quiet Place
Jackass
Harry Potter
Lord of the Rings
South Park
The Dark Knight Trilogy
Mission Impossible
Indiana Jones
What else can we expect?
While 20,000 shows is impressive, Paramount Plus is getting attention before even launching due to its sports coverage.
Included in the deal is everything from rugby in Australia to international games.
Go On, Keep Reading...
Simple Cooking Ideas for Beginners While You're Stuck At Home
Where To Get Groceries Delivered In Sydney
Which Shops Are Open Doing Lockdown?
Get Creative with Playdough
Cosy Cabins We're Booking Into Once Out of Iso