ellaslist Sails Into Good Times On Board The Polly Woodside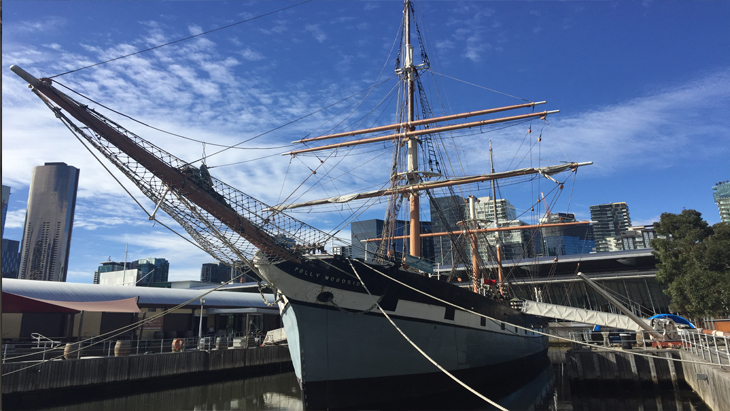 By Natalie Roach, ellaslist
Ahoy Matey!
In the heart of Melbourne lies a history lesson with fun for our kids. Close to restaurants, shopping and public transport, why not treat the kids to something different while out in the city. Make sure your kids are listening carefully, with open eyes and muscles ready to scrub the decks. Learning about the adventure at sea that awaits!
Fun Awaits At The Dock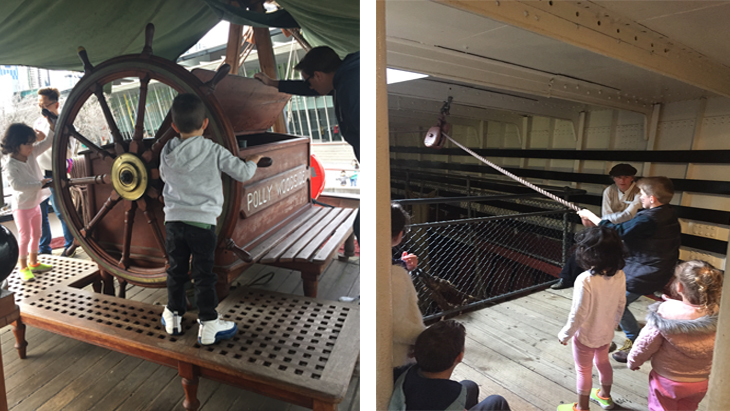 Polly Woodside is close to Melbourne CBD and situated in South Melbourne close to the convention centre, Pan Pacific hotel and DFO. It's close to all modes of public transport, if you're driving in car parking is close by at DFO for $10 per hour of $5 per hour if you buy something from the shopping centre.
Yo Ho, It's A Sailor's Life For Us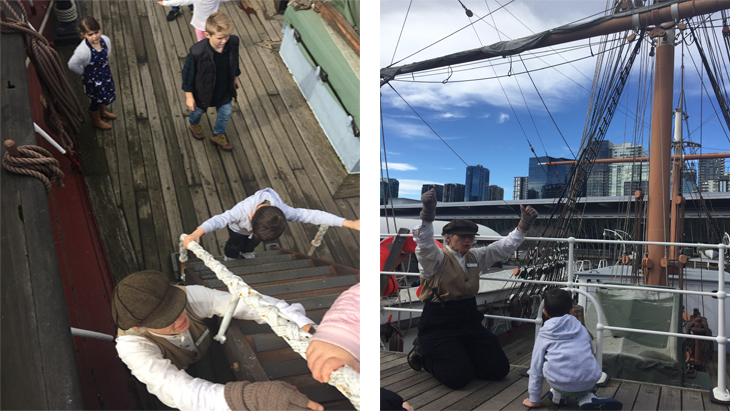 We turned up at 11:30 just in time for the Children's Crew Call and can I say this is a must. Our kids enjoyed this experience immensely. Sarah the guide was full of energy and a had lots of knowledge to share about the Polly Woodside.
It started with a safety briefing and a bit of fun then we were off with our right foot forward to start our tour. First stop was the sleeping quarters where the kids had a jolly time working out how many sailors slept in the quarters and which beds were best.
Then we marched up to the front of the ship to check out the bell. Everyone including the adults wanted to give it a ring! The kids were able to learn how the bell was used to notify other sailors about which way something may be approaching.
Learn The Ropes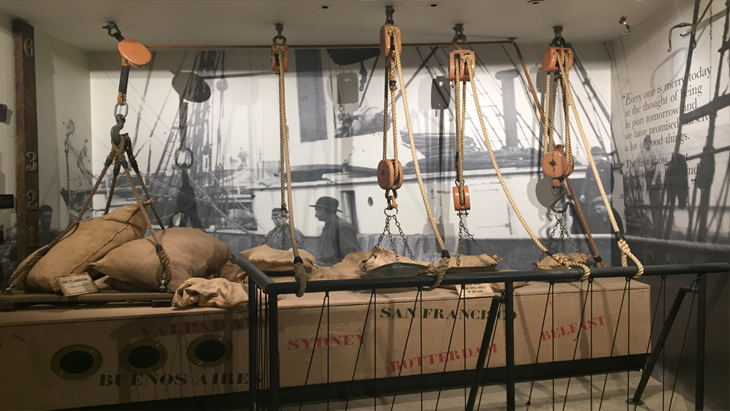 We then went down into the cargo hold to see the coal that would have travelled on board Polly Woodside back on her 17 trips around the world. The kids were able to heave the big bags from down below using the ropes and could see how dirty the sailors would get. They also gained an insight into the animals that would have been on board with lots of rats and cats (yes, fake ones) to spot along the way to the plush Captains quarters.
In the Captain's quarters, there was no GPS or Siri to help out so the kids were able to talk about ways the Captain was able to navigate and get around the world safely.
Scrub Scrub Scrub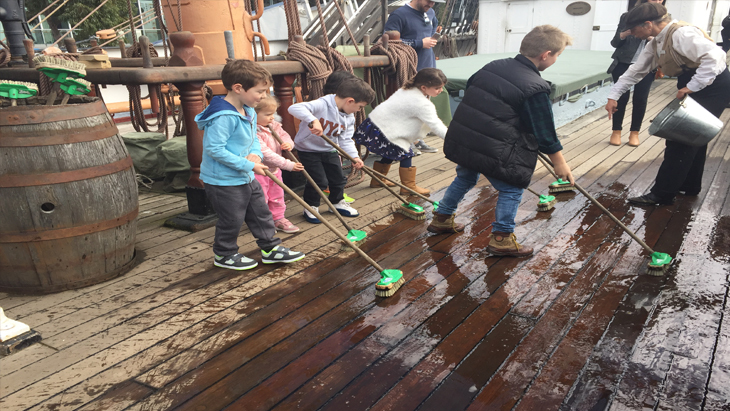 We then made our way back on deck where the kids had lots of fun learning how and why to scrub the decks. There was lots of scrubbing and some splashes of water, causing giggles and laughter from kids and parents. I think some parents took pleasure in watching their kids scrub.
At the end of the tour, all of the kids got their 'gold coins' in pay along with certificates and were pretty pleased with themselves. After an 'Ahoy you later' we ventured around on our own. We went over to steer the boat, check out some other rooms and ask lots of questions.
Exploring The Museum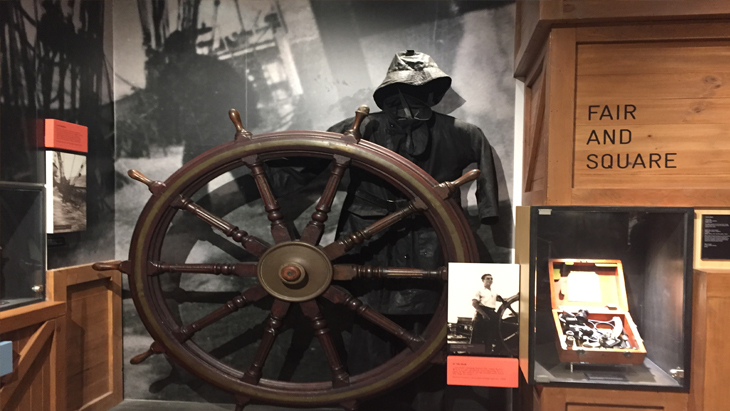 Using the passports given to us at the start of the tour we then ventured into the museum to try and collect the six embossed stamps that were hidden. The kids had lots of fun trying to find these and trying to get the paper embossed whilst reading some of the historical information.
What We Loved About It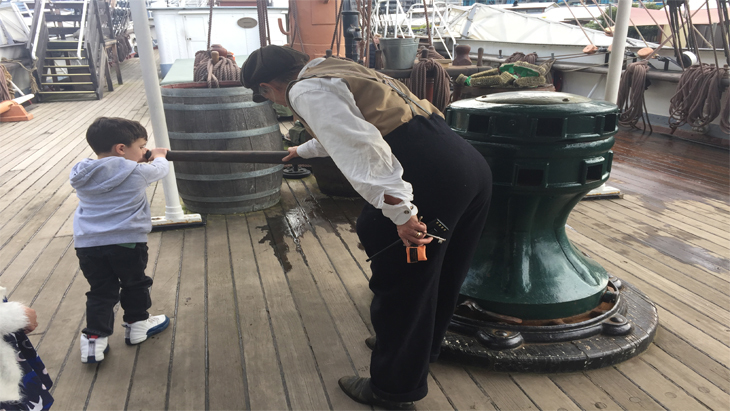 This was a good experience for the kids to learn about what life would have been like on board a vessel and what life as a sailor would have entailed. There are lots of things the kids can touch and see and the tour guides are really great with making it interesting for kids. I'd recommend this for children 3 years and older who love to explore and learn.
Our Top Tips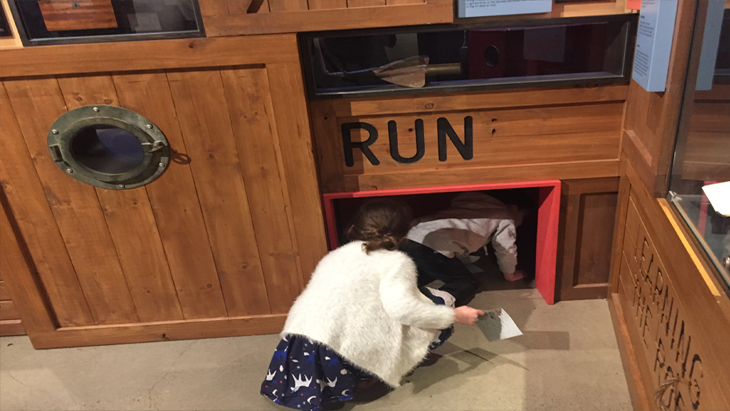 Make sure you are there for one of the Children's Crew Calls which run at 10.30am, 11.30am, 12.15pm, 1.30pm & 2.45pm.
Allow 1.5- 2hrs for the tour and time to look around the boat and museum.
Some steep stairs so beware.
Facilities
There are toilets close by and also some tables and chairs with shade umbrellas outside near the ship where you are able to have a picnic.
There isn't anywhere to buy food at Polly Woodside but there are restaurants and cafes all around.
What you need to know
When: Saturdays & Sundays 10am-4pm (last entry 3.15pm)
School holidays every day (subject to change) 10am-4pm (last entry 3.15pm)
Closed Christmas Day, Boxing Day, New Year's Day and the Easter weekend from Good Friday through to Easter Monday.
Location: 21 South Wharf Promenade, South Wharf VIC 3006
Phone: (03) 9699 9760
Email: [email protected]
Getting there: close to all modes of public transport and close to the CBD. Parking available at DFO South Wharf.
Prices:
Adults: $16
Child (3-15years): $9.50
Family: $43 ( 2 Adults and 2 Children)
Reviews

Reviews get lonely too
Be awesome and write a review