ellaslist reviews the Melbourne Ice Slide @ Southbank These School Holidays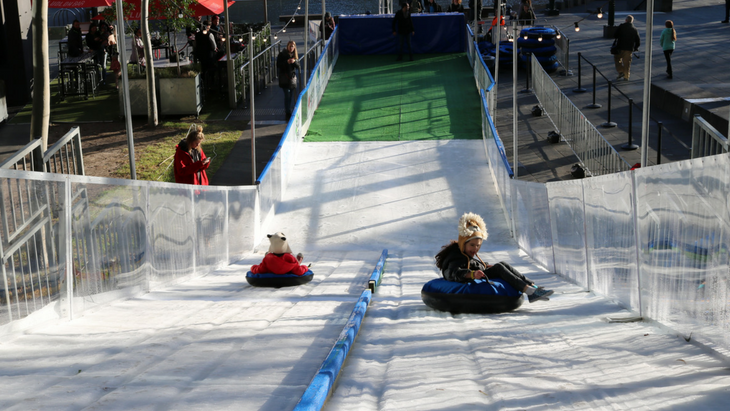 It was all of one degree this morning when we found ourselves at the Eureka Skydeck to test out this year's Melbourne Ice Slide, but our frosty noses and frozen fingers were soon forgotten when we raced each other in inflatable tubes down one of the fastest slides we've ever been on!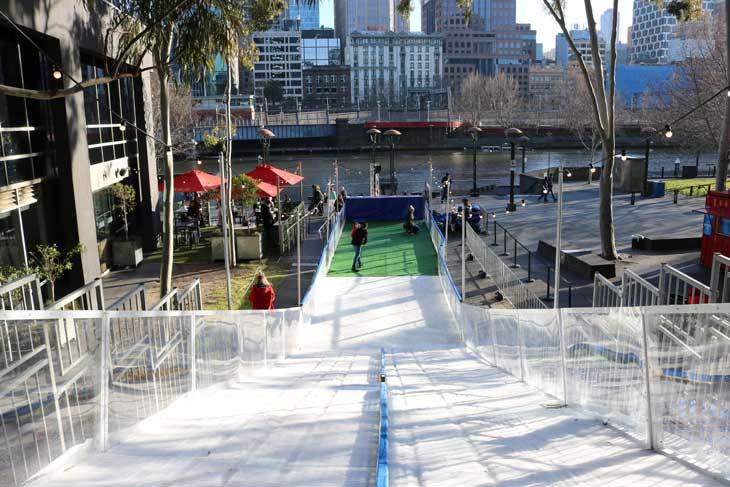 Frosty fun
The heart of Southbank is once again transformed into an action packed winter wonderland these winter school holidays when Eureka Skydeck present the return of the giant Melbourne Ice Slide for kids, parents and the whole of Melbourne to enjoy.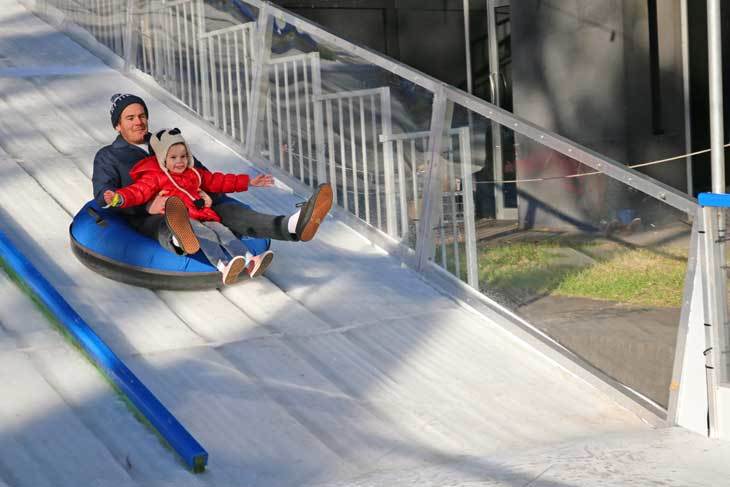 We got to have test out the slide before the crowds hit, and it was an absolute blast. Small folk might find it a bit intimidating the first time (children under 4 need to be accompanied down the slide with a parent) as it's faster than it looks, but it soon becomes nothing but fun once they get the hang of it!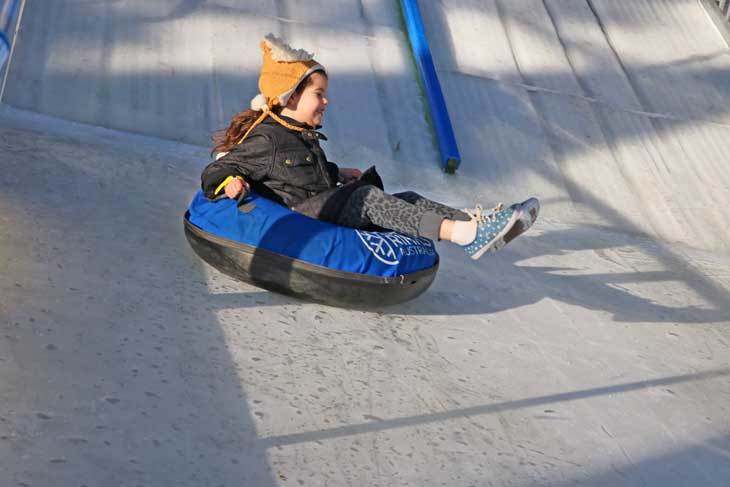 The fast and the furious
There are two sizes of ring to slide down on, with the kids getting their own smaller version for fast fun. There are also helmets available for use.
If you're anything like us, three slides will so not be enough... the kids did not want to leave! But all was not lost as they played happily in the pretend "snow" blasted out from the slide's end which lent a very festive wintery air to the super-fun vibe.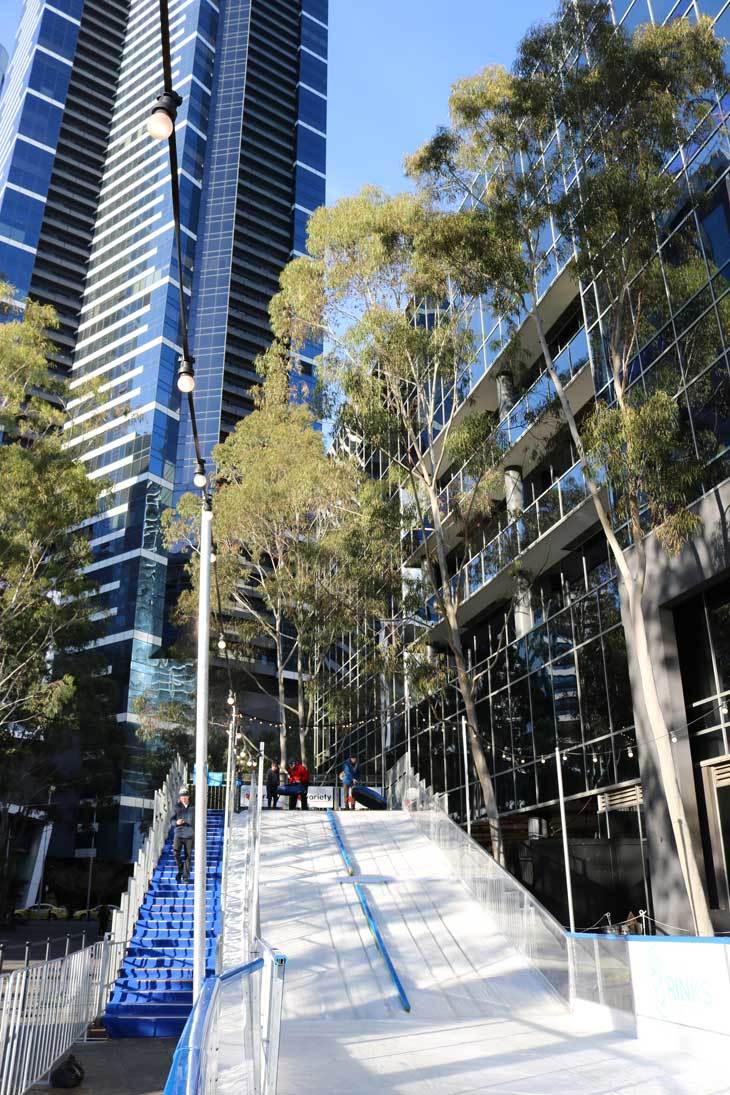 The nitty gritty
The slide will be operational from Saturday 1 July to Sunday 16 July 2017 (open every day, but is dependent on the weather) and tickets can be purchased onsite on arrival.
Prices
3 x slides for $12.00
6 x slides for $20.00
Operating Hours
Monday – Thursday: 10am – 6pm
Friday – Saturday: 10am – 8pm
Sunday: 10am – 7pm
No wet weather gear required!
So warm up this winter with a whizz down the exhilarating Melbourne Ice Slide at Southbank - it's too much fun to pass up!