ellaslist Reviews PappaRich Malaysian Restaurant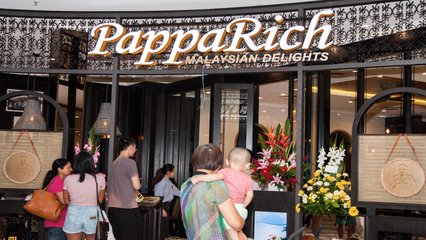 By Stephanie Boyle, ellaslist explorer
I have a shameful confession to make! I have an extremely picky eater for a child. Textures, colours, spices, seasoning, temperature. You name it, he'll have an issue with it. Before children, I thought this type of behaviour was created and totally indulgent. I'm now feeling extremely guilty about my judgement. Nowadays my tune has completely changed and if you were to ask, I'd say it was most definitely an eccentricity that they are born with and that hopefully, with time, they'll grow out of! There's one place though, that they never fail to love. And thats Papparich Malaysian Restaurant.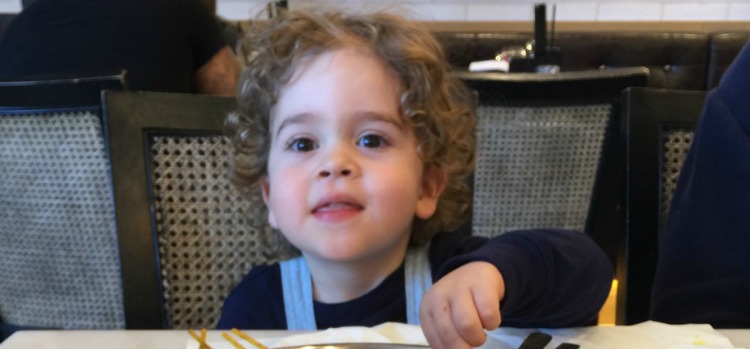 The Family Challenge
The challenge for us as a family is that my husband and I are very adventurous eaters. We love trying different cuisines and aren't averse to quite a bit of spice and heat. Finding a restaurant that caters to all of us can be difficult.
While I'm always gently encouraging my toddler to try new things and enjoy exposing him to exciting new flavours in an attempt to wean him off his preference for bland white things, I'm also conscious of the need to include a few foods that are familiar to him so that he won't go hungry and so that he is more inclined to taste the rest of the meal. Malaysian food is terrific in this respect.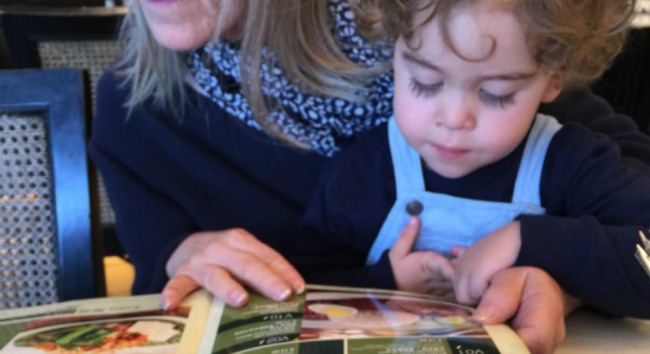 Why Kids Will Love Malaysian Food
Malaysian cuisine has some old favourites (bread in the form of delicious flaky roti), rice (albeit with a bit of spice or, in the case of the scrumptious nasi lemak, coconut), noodles (we love the fried rice and crispy egg noodles) and meat (beef and chicken being the most common). While it's certainly not bland, it's certainly milder than Indian and Thai, most likely owing to the use of coconut milk and less chilli.
It's also quite sweet and includes things like satay sauce which is perfect for little ones who love peanut butter. This combination of flavours makes it quite ideal for those sensitive, delicate toddler palates! The way the food is served too makes it quite appealing to little people- skewers are used for satay and fingers are quite encouraged for a number of dishes like the roti and rice.
Milo Dinosaur Please
In the past year or so, the PappaRich chain has been popping up all over Sydney. There's one at the Macquarie Centre, one in Chatswood, another on Broadway, Bankstown and, our local in Parramatta. We absolutely love visiting this place as a family. There is so much variety on the menu and everyone is certain to find something to please them. It's not just the food that's a hit either. The drink menu is extremely exciting containing items like a 'milo dinosaur' (find me a toddler who wouldn't be excited by that!), lychee soda, longan milk honey and an 'open sesame'. For the adults, the teh tarek, a frothy 'pulled' tea made with strong black tea and condensed milk, is utterly delicious.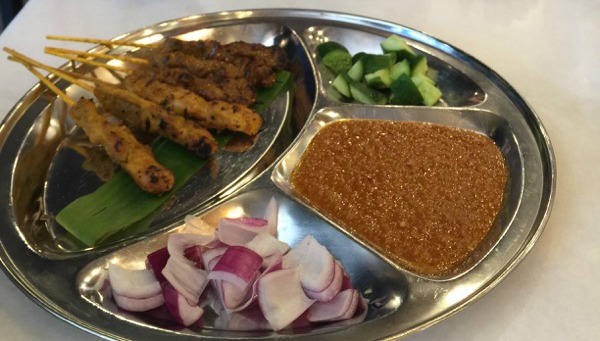 The Fun Starts At the Ordering Stage
What really makes this restaurant chain a hit for children though is the way you order your food. At each table is a tiny notepad and pencil and each menu item has a unique code. Once you've filled out the notepad with all of your wonderful choices and are salivating at the thought of what's soon to be delivered to your table, you press a little button on the cutlery caddy, your table number flashes up on a little screen, a bell sounds and a waiter comes to whisk away your menus and order. It's a simple novelty but my toddler thinks it's fab and I'm sure yours will too! Bigger kids will enjoy completing the order themselves.
The service is generally fast and efficient despite the place being packed out at peak lunch and dinner times, If you'd prefer a little more peace and quiet, try having a late lunch/early dinner between 2 and 5pm. Bookings cannot be taken and at busy times expect to queue outside. It's well worth the wait though! It's a fun dining experience the entire family will enjoy.
In a Nutshell
What makes the cafe kid-friendly - Fun ordering process, quick delicious food, located within shopping centre
Atmosphere – Relaxed but efficient
The Food – Really delicious, well priced and plentiful. There is no specific kids' menu but there are more than enough options that the kids will love
Value-for-Money – Excellent.
Special features and Fun bits – The kids will love pressing the 'ordering button'.
Who is the cafe best suited for? - All ages of kids
What did you love – The food, the flavours, the accessibility to baby change facilities, bathrooms etc
What You Need to Know
Open 7 Days – 11am – 9:30pm (Parramatta Branch)
Phone: (02) 9633 3387
Address: Shop 2185A – Zone G, Westfield Parramatta,
159-175 Church Street, Parramatta,
More Info: https://www.papparich.net.au/store/parramatta
Stephanie Boyle is currently a stay at home mother with two gorgeous children.
Prior to becoming a mum she trained as a lawyer and worked in various Government positions. She is currently completing a Masters of Teaching. Stephanie and her Algerian husband Kamel have two sons, Ayman (3 years old) and Younes (3 months) and they are doing their best to raise their sons as tri-lingual global citizens. When Ayman arrived three years ago, it became immediately apparent to Stephanie that neither of them were homebodies and so they set off on what would become three glorious years (and counting!) of adventure and excitement throughout Sydney and its surrounds. Stephanie believes that childhood should be pure magic and she is on a continual mission to make this the case for her sons. She loves discovering new places and activities, throwing amazing parties and running a bookclub for her boys and their little friends. In addition to her reports for ellaslist, you can also follow Stephanie and her boys on
Instagram @moukinina
.