ellaslist Loves The Pebblebee: a Bluetooth-Operated 'Finding' Device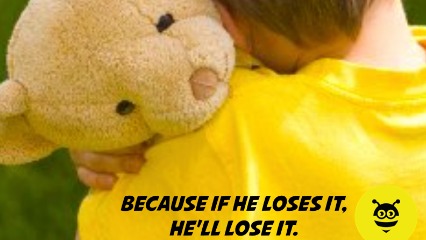 By Vicki Leibowitz, ellaslist explorer
"Honey, have you seen my keys?"
Do you find it hard to keep track of your keys and wallet while rushing after your children? Do you wish you could just whistle and they could appear? If you, like me, seem to spend too much time burrowing helplessly into the depths of your handbag only to come out empty handed, let me introduce you to a new gizmo that can take some of the heartache out of keeping track of all your bits and bobs.
Meet the new Pebblebee, a jazzy disk or 'honey' that you can clip to your keys, slip into your wallet (or tie onto your children) and easily locate through an app on your phone. The brainchild of two USA based dads, the Pebblebee is a bluetooth-operated 'finding device' that even the most techy-challenged mum can manage - it takes the pain out of finding critical items.
How It Works
The Pebblebee 'honey' is a slim, circular disk that comes in a slick little box. All you have to do is download the free Pebblebee app to your smartphone, click the button and voilà, your 'honey' is paired with your phone. Attach to it your most precious possessions and you are all set to go. At just 6grams it's a smart little tracker that won't weigh you down.
Anytime you can't see your keys just head to your phone and trigger the Pebblebee to beep. The app interface is pretty intuitive, (although a little clunky), and along with a map that locates your 'honey', and a colour coded signal to help you figure out how close you are getting to finding your lost item, it includes a thermometer to tell you the temperature, and a remote button for taking 'selfies' with your phone!
You can select if you would like your 'honey' to beep or light up (brilliant in the depths of a handbag) to signal its whereabouts. Unlike its competitor the Tile, the Pebblebee has a replaceable battery so that it can last longer than a year, as well as a battery-save setting to maximise its longevity.

Setting Up A Hive
Don't feel that you need to stop at one, you can pair multiple honeys within your 'hive' maintained by the app. Each 'honey' can be easily renamed so you can keep track of all the 'honeys' in your hive. If you like to accessorise, Pebblebee supply a range of fluoro-coloured rings to differentiate each 'honey' and a couple of chunky silicon wrist bands of differing lengths to attach the Pebblebee to bigger items like a bike or even a pet.
One of the cleverest features of the Pebblebee is its crowd-sourcing capability. This means that even when your Pebblebee is out of Bluetooth range, it can anonymously piggyback on other active Pebblebee users, to alert you of its location so that you can find your lost item. While crowd sourcing does rely on the Pebblebee being used by others, it means that if you drop your keys at a nearby park, you do have a chance of finding them again.
So next time you have three children stacked in the car and are frantically searching the house for your keys, breathe easy as the beeping of your 'Pebblebee honey' from down the back of the couch/Uggboot/cat's basket/pantry shelf will have you walking out the door within seconds. Worth it? Sure is!

The Techy Stuff 


Works with iPhone 4S or newer, iPad 3, iPad Mini, Android 4.4 phones or newer with Bluetooth 4.0


Water resistant for most environments


Buzz speaker to find in… well, hard to find places



LED

light for sensitive situations or quickly find your keys in a dark handbag


Multi-function button to snap pictures with your mobile phone


A replaceable lithium battery with up to 1 year of fuel (285mAh).
Find out more about Pebblebee and order yours now online.
https://www.youtube.com/watch?v=IPX6_AvPiJ0