Disney Avatar & Star Wars Lands Coming Soon: See The Awesome Pictures!
Family
Kids
Teens
Parents Only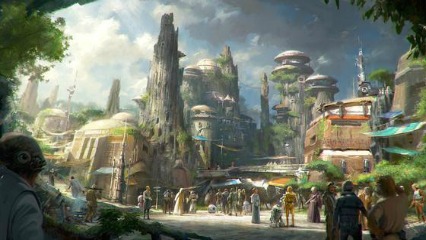 By: Phoebe Ackland, ellaslist
Prepare to enter two new out-of-this-world worlds: Pandora- The World of Avatar coming to Disney's Animal Kingdom in Florida, & Star Wars Land coming to both Disneyland California and Walt Disney World's Hollywood Studios in Florida!
At a recent financial meeting, Disneyland CEO Bob Iger revealed that Avatar world is set to open on 27 May 2017, and that the Star Wars worlds will crash land on planet Earth in 2019. From the sounds of it, fans of these films will feel like they have entered something straight out of a dream.
Pandora- The World of Avatar

The design of Avatar land was left to the trusted hands of Lightstorm Entertainment and filmmaker James Cameron (Avatar, Titanic & The Terminator). According to The Walt Disney Company, visitors can expect to be transported to the mythical Pandora, "a world of floating mountains, bioluminescent plants," complete with 2 journeys with the Na'vi to make it a real adventure. There will be a family-friendly boat ride called the "Na'vi River Journey" that will float you through a bioluminescent rainforest to a close encounter with a Na'vi Shaman, as well as a ride called "Avatar Flight of Passage" which will see you hopping on the back of a Banshee to score a birds-eye view of Pandora and take a flight through the skies. There will be some cool merch on sale, as well as dining options including food from Satu'li Canteen and drinks from Pongu Pongu.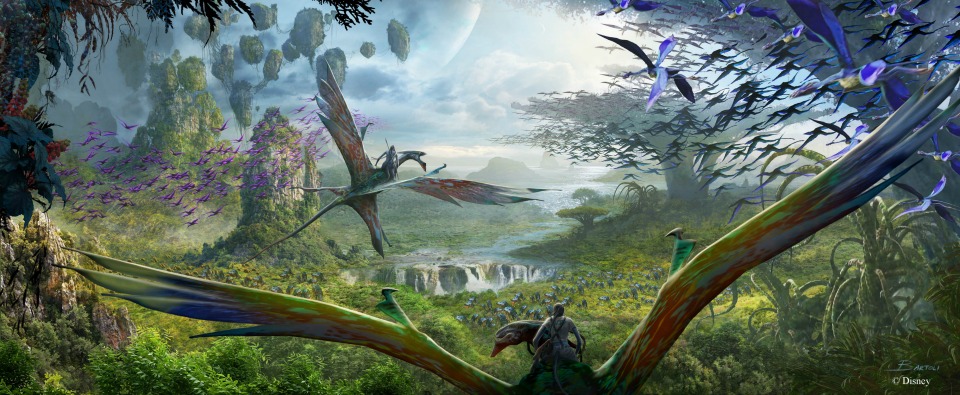 Concept art, Walt Disney Imagineering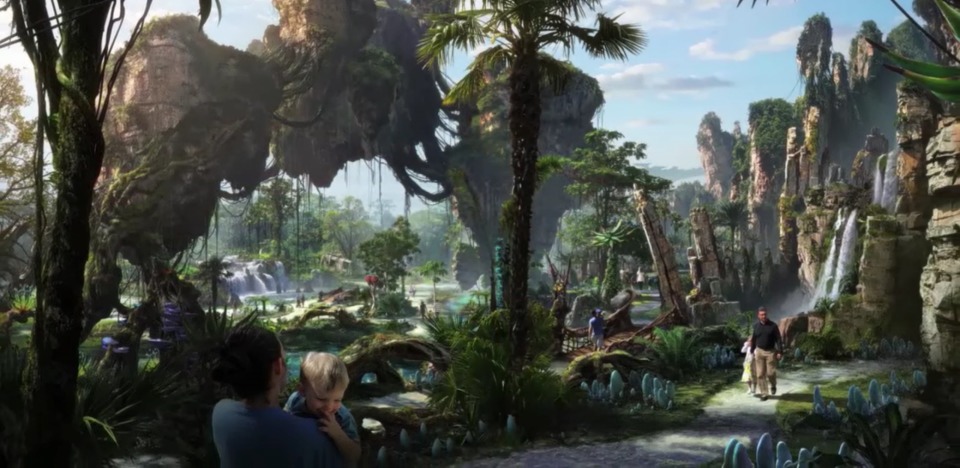 Disney/Lucasfilm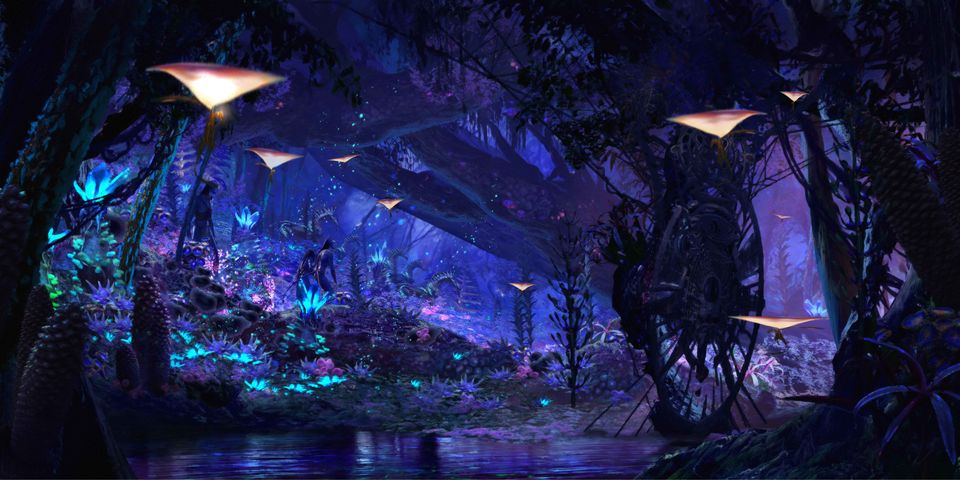 Disney/Lucasfilm
Star Wars Lands Coming In 2019

Although this one is still light years away, we are no less excited! These are Disneyland and Disneyworld's largest single-themed land expansions, according to The Walt Disney Company. Visitors will be immersed in a truly out-of-this-world experience, landing on a "never before seen planet", with a "remote trading port" and "one of the last stops before wild space". One ride supposedly allows you to pilot the Millenium Falcon, and though specific attractions of the park remain a mystery, Iger said we can expect to find ourselves in "the middle of a climactic battle between the First Order and the Resistance." Each land (one in California, one in Florida) will be 14 acres large, highly detailed, contain 3 rides, and will bring the characters and movie moments to life unlike any other experience on (or out of) the planet. The opening of the lands will conveniently coincide with Star Wars: Episode IX hitting theatres in 2019.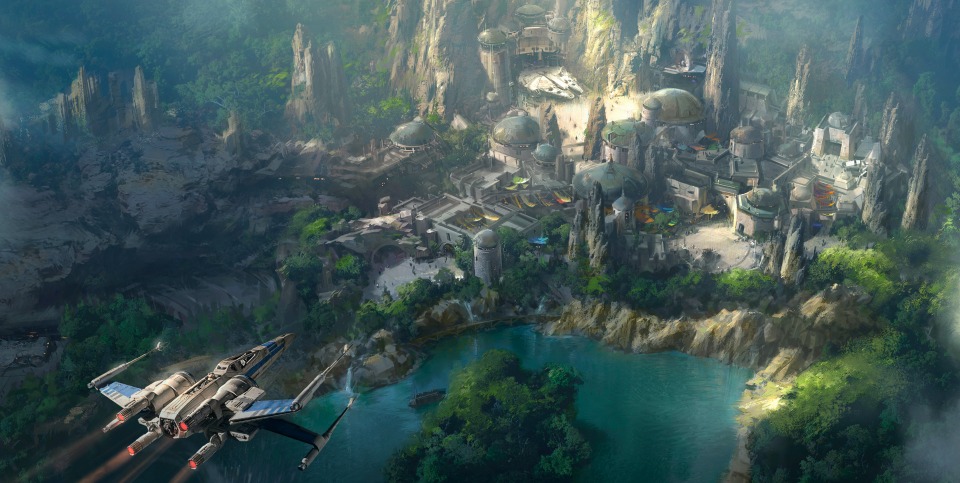 Concept art, Walt Disney Imagineering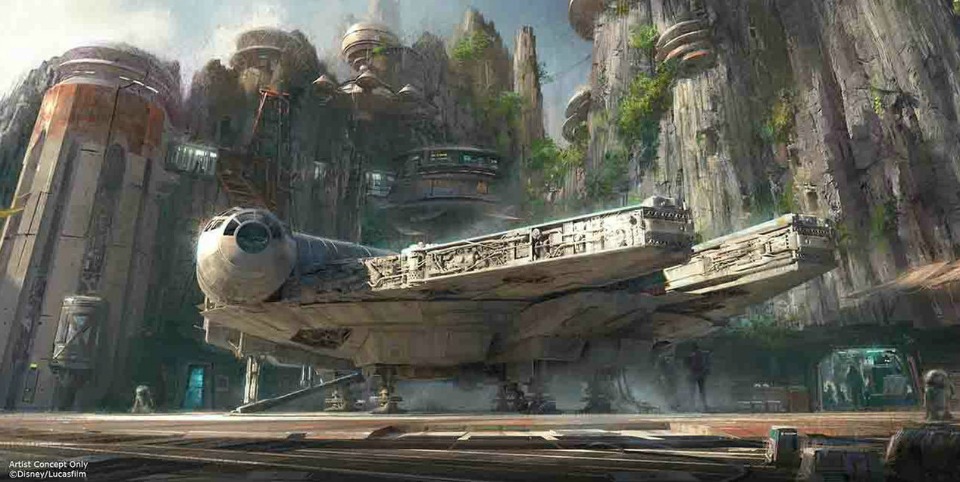 Disney/Lucasfilm[/caption]
[caption id="attachment_118512" align="alignnone" width="960"]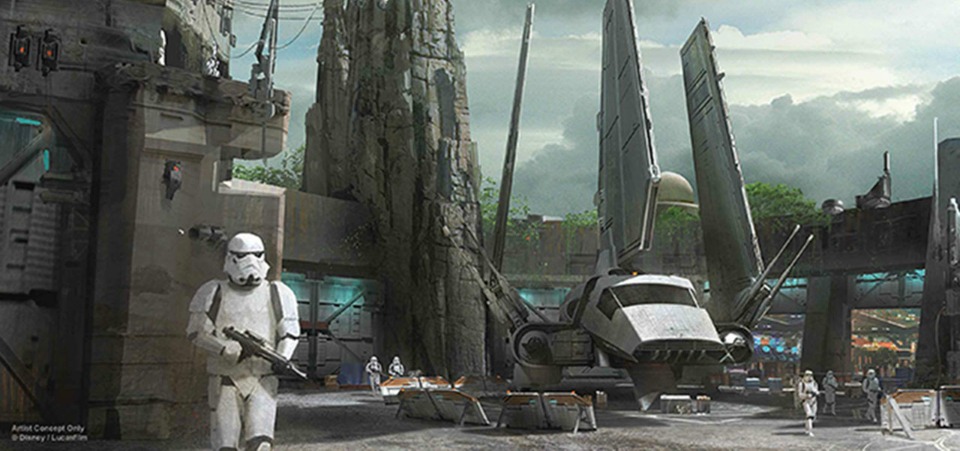 Disney/Lucasfilm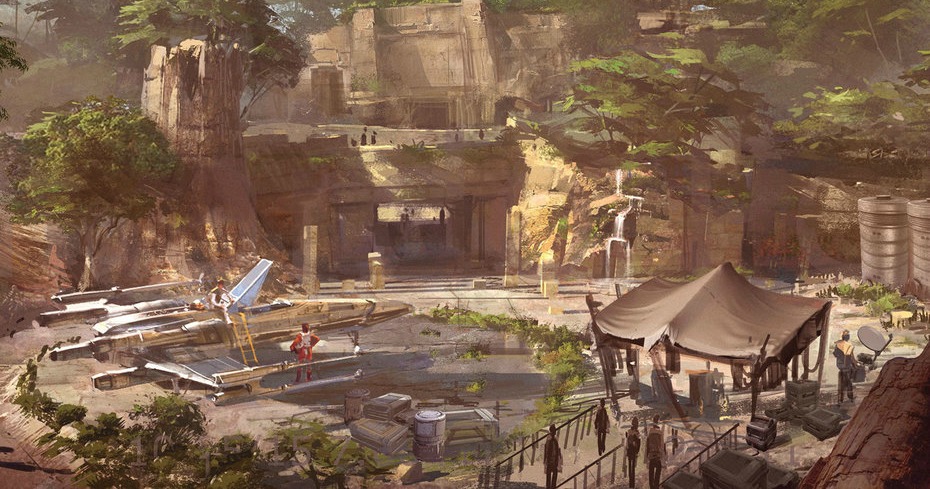 Disney/Lucasfilm[/caption]
Prices Set To Go Up

Not that it will stop us, but with the additions of these exciting new lands for visitors to explore come increases to ticket prices. Iger revealed that, similar to each financial year previously, prices will rise, and this will include ticket pricing increases. According to The Daily World, Disneyland California will see day passes raised by $2, and as much as $20 increases for annual and multi-day passes. They say that the biggest price increase is to the 3-day ticket to both the California and Florida parks, rising from $295 to $315.
If an extra few dollars gets us to Pandora, then we think it's an investment.