Dangerous Toys Banned in Christmas Blitz 2016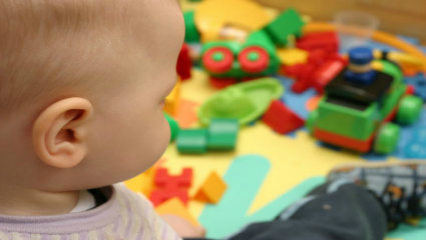 ellaslist COVID-19 update: Please note that all the information on the website is correct at the time of publication. Please check the relevant website before visiting a venue or destination for the latest COVID-19 information. ellaslist is not responsible for any cancellations or closures.
By: Phoebe Ackland, ellaslist
NSW Fair Trading has released its results for the annual pre-Christmas blitz on toys not complying to safety standards.
This year, 773 businesses were examined, including pop-up discount stores and kiosk traders. Of those, a whopping 83 toys were declared dangerous, not meeting toy standards for categories including children under 36 months, aquatic toys and projectile toys.
What's worse is that most of your child's favourites are amongst the offenders, including Dora the Explorer, Frozen's Elsa, Peppa Pig, Minions, and in particular, Thomas the Tank Engine. Any parent that sees one of their children's most loved characters on the shelves would surely buy it for such bargain prices, not knowing of the choking dangers and incorrect labelling that put kids at risk.
These toys are often flown here from overseas by these small discount stores, and lack the proper compliance to safety standards.
If you see any of the following during your Christmas shopping travels this year, be sure to put them back on the shelf!
1. Despicable Me Minion
2. Dora the explorer 3D light car
3. Thomas and Friends flashing train
4. Thomas and Friends easy comedy
5. Thomas and Friends Jayd Bubble
6. Thomas and Friends Train
7. Elsa & Anna musical horse
8. Ben 10 alien force super power 4WD
9. Lady Bug Rattle
10. Green Frog Rattle
11. Peppa Pig Family Holiday Car
12. Swim Ring
Have a look at the full list of this year's dangerous toys here
Common Sense Tips for Toy Buying:
It seems to be that more harmful and dangerous toys are coming from cheap, discount type stores ($2 shops etc), so always be mindful that you get what you pay for!
Size- the smaller the child, the bigger the toy needs to be, make sure it's bigger than can be swallowed
Shape- avoid toys with extra sharp edges
Make sure toys are not made or coated with toxic chemicals (should say so on packaging)
Remove strings longer than 30cm (strangulation hazard)
Always supervise your children during playtime!