Climb Through A Candy Rainbow At Sugar Republic❜s Museum Of Desserts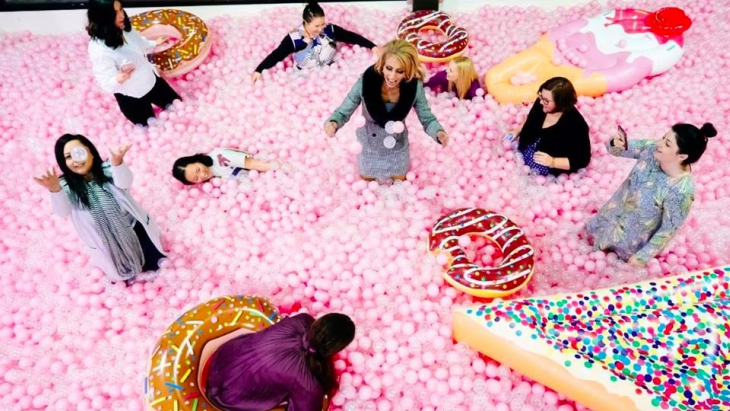 By: Alex Harmon, ellaslist
Sunshine, lollipops and rainbows everything that's wonderful is what I feel when we're together. Okay Melbourne might not have the sunshine, but do you know what's even sweeter this winter? A museum dedicated to candy! Now that is sure to make you feel wonderful.
Sugar Republic is a pop-up museum all about desserts, on for a limited time in Fitzroy. Located at the old MacRobertson's confectionary factory (the birthplace of Freddo and Cherry Ripe) it will make all your dreams come true.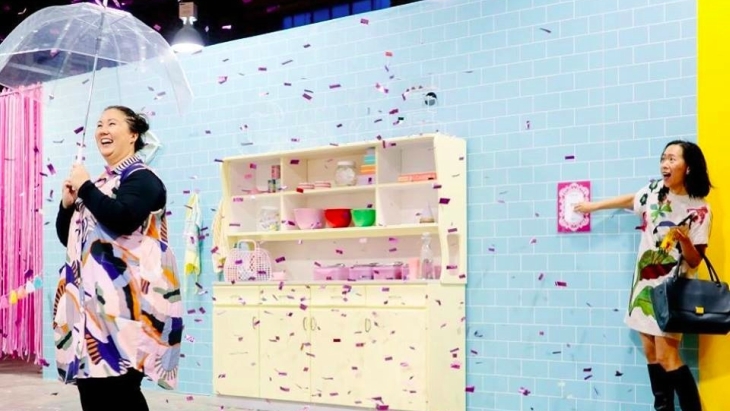 Play in a huge grown-up ball pit, swing in a fairy floss room, make yourself a soft serve ice cream with sprinkles, jump out of a giant birthday cake, climb inside a gum ball machine, watch sweet themed movies in the mini cinema, spin the Wheel O' Treats and more!
Sweet Art Installations
Cross a sherbet-filled rainbow bridge, a forest of giant bananas, a pink on pink installation, a larger-than life traditional lolly shop, an igloo of giant donuts, the interactive sprinkles wall, Australia's first neon art wall and other sweet themed art throughout.
Eat The Treats
Enjoy free lollies, ice cream and snacks and bring back those sweet memories as you play among the 14 fun-filled spaces. It's this winter's 'must see' exhibition for anyone who ever hit a sugar high, slammed a Tim Tam or jumped for joy at the sound of a Mr. Whippy van. Sugar Republic is a truly unique experience for adults and kids alike and it's only open in Melbourne for a very short time so don't miss out!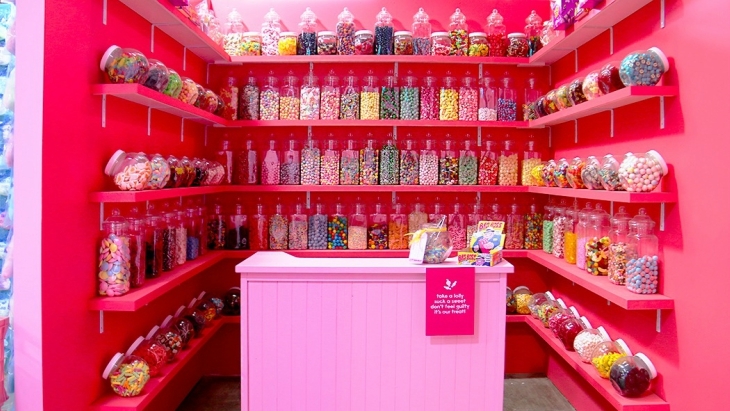 The Details
Price: Adults $35, kids 3-16, $25. Entry into Sugar Republic also gets you free lollies, ice cream and other treats! Children under 16 must be accompanied by an adult.
Where:MacRobertson's Factory 379 Smith Street, Fitzroy, Melbourne
When: On now for 8 weeks.
Tickets are on sale now. Book here.