Check Out These Portable Bunk Beds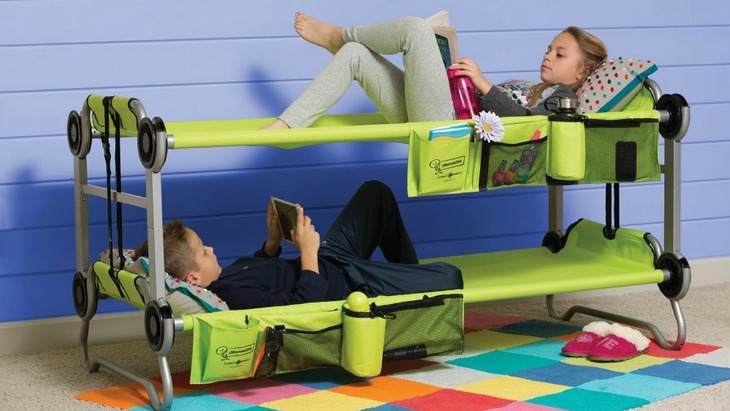 By: Phoebe Ackland, ellaslist
Check out this portable bunk bed-cot-seat hybrid that families on-the-go will adore. Whether you're going camping, to a last-minute sleepover, on a family holiday or even to daycare, we're sure you'll find a use for it.
Source: Fatherly
Your Kiddo Will Love It
It's called the Kid-O-Bunk and can sleep kids aged 7-12 years weighing up to 90kg, doesn't need any tools to put together, can be used indoors and outdoors, and packages up quickly and easily into a carry bag. It can transform in minutes into a bunk bed with top and bottom bunks, a double cot, and even a comfy bench. They're made of military grade materials and steel, so don't expect a flimsy or unsupported night's sleep.
Thrifty Nifty Mommy tests out all the latest family products, and she had an awesome experience when her Kid-O-Bunks arrived. She said that the bunks went from packaged away to upright and ready to go in about 10-minutes, and that the assembly was easy-peasy. Now her kids refuse to sleep anywhere else! They come with side attachments to hang things off their bunks, so kids can personalise their Kid-O-Bunk and really make it their own space.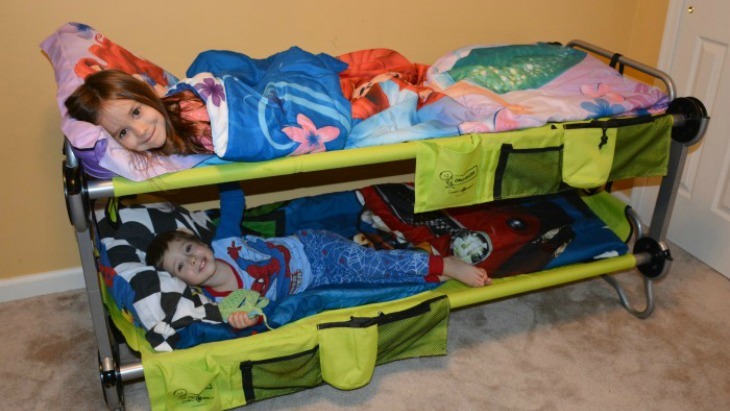 Where To Get One In Australia
Parents: you're not left out of the fun either! They even have Cam-O-Beds, which is the same idea as the Kid-O-Bunk, but larger and stronger to hold an adult's weight. Whilst the Kid-O-Bunk doesn't ship directly to Australia via its website, you can find it on many Aussie online retailers including Tentworld where it's retailing for $439.99, and Disc-o-bed where it's retailing for the same price.