Check Out The Deluxe Cubby Houses We Wish We Could Live In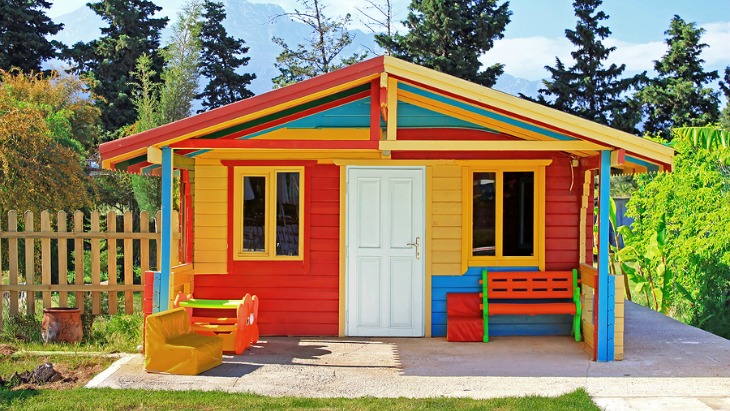 The Australian housing market is tough, but not for kids! Check out these luxurious kid's cubby houses that take playtime to a whole new level. If only they were adult-sized...
Plush Playtime
Long gone are the days of two chairs holding up a bed sheet. These days, Aussie parents sometimes splash out on deluxe cubby houses for their kids, the kind they only dreamed of having to play in when they were young. Taking a look at them, we don't know how any parent could resist...
Castle and Cubby, according to The Daily Telegraph, is a Melbourne-based cubby house manufacturer with a celebrity clientele that includes the likes of Natalie Bassingthwaighte, Zoe Foster-Blake, Carrie Bickmore and Kate Ritchie. At around $1,500 per playhouse, these timber cubbies have an open design and encourage children to role-play from the adult world, like their 'Farmers Market' model.
"Kids like mimicking the adult world so they tend to want to turn the cubby into a cafe or a milk bar, even if it doesn't look like one. If they have a sandpit nearby they're always making mud pies but then one person will take it into the cubby and sell it out the window — we really encourage that," according to Castle and Cubby's Kellie Macpherson.
Sorry to seriously tempt you, but they ship interstate...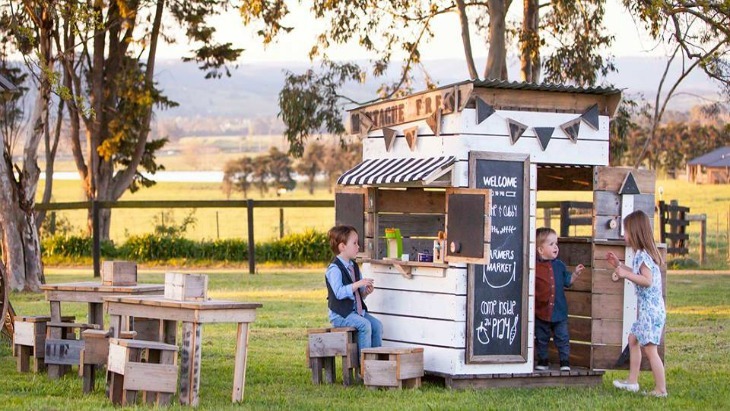 Little Hipster Kubby makes some more gorgeous ones, made in an open fashion with no doors so that parents can keep an eye on the little ones at all times. They have models including their popular Market Cubby, Post Office Kubby, Garage Kubby and Cafe Kubby. We just wish they had an adult-sized Kubby model! They are based in regional NSW but can deliver to Sydney. The Market Cubby could be at home in your garden for around $600, or you could opt for the Main Street Kubby for a sizeable $2700.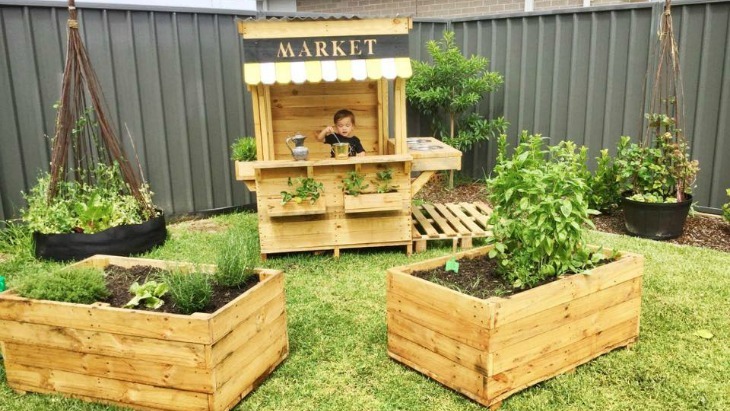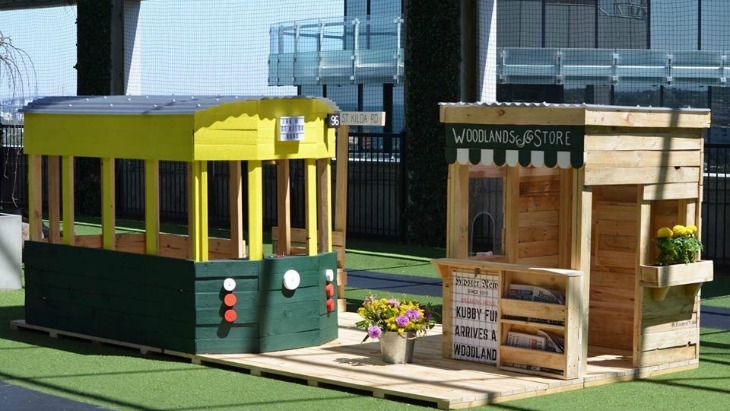 For some seriously unique designs, check out Kool Kubbies. Company carpenter Dion Carroll told The Daily Telegraph: "It gives them a sense of ownership as well. When I install the cubby, the children get really excited about having it and the fact that it's theirs." Kool Kubbies' four imaginative designs (Hocus Pocus, Wonky Cottage, Bunker and Hive) encourage children to play outside the square and get outside and into the outdoors. They could be gracing your garden from between $,1900 and $4,800.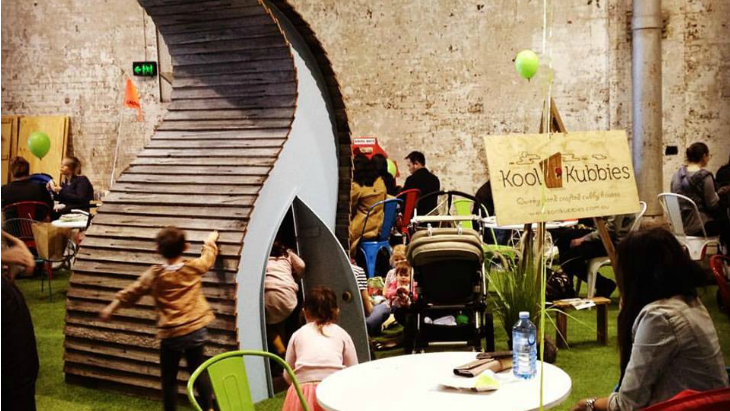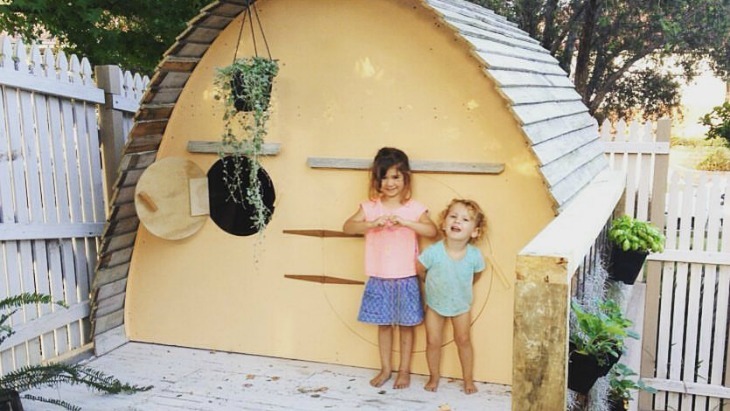 Still jealous?? Check out these awesome 'cubby houses' for Mums - they're called She-Sheds!