Calling All Dad Bods: The Search For Australia❜s Most Ordinary Rig Is On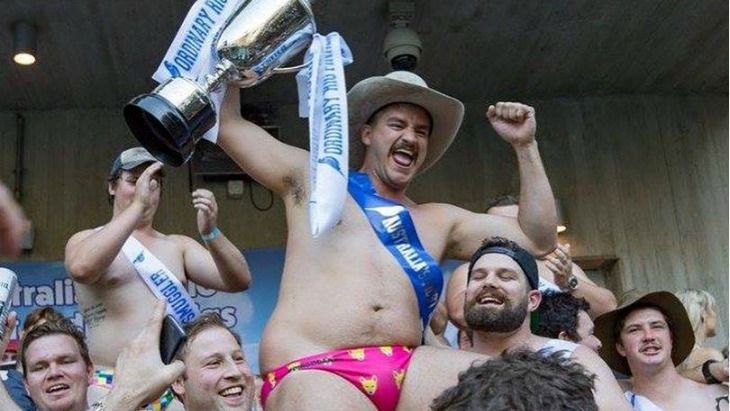 By: Phoebe Ackland, ellaslist
Budgy Smuggler, beloved Aussie cossie brand, has brought back their national search for "Australia's Most Ordinary Rig," so make sure you enter your hubby and his dad bod!
To enter, all men have to do is post a photo of them showing off their ordinary rig and use the hashtags #OrdinaryRigAU and #BudgySmuggler on social media. The top 10 most ordinary submissions will be flown to Sydney for the awards ceremony at the Ivy Pool next January, where the winner will be crowned with custom-made Budgy Smugglers with their photo across the crotch for them and 10 friends.
TODAY interviewed former Mount Isa plumber Dan Leyden, winner of the 2016 competition, and he has some gold advice for this year's contestants:
Source: TODAY Facebook
There Are Some Pretty Strict Criteria
According to Budgy Smuggler, contestants will be judged on the following:
Should look like they could have been good at sport at some point in their life, although were most likely prevented via injury or robbed by selectors early in their career.
Must be capable of launching a child from their shoulders several metres in a swimming pool.
Should look like they can still run for a taxi and swing an axe
A six-pack is an automatic disqualification.
So why is this event so important to the Australian dad bod community? According to Budgy Smuggler, "While this event seems like a complete piss take, we are aiming to send the message that it's ok not to be a completely shredded Instagram blogger." True that.