Black Star Pastry❜s Beloved Watermelon Cake Is Now In Soft-Serve Form!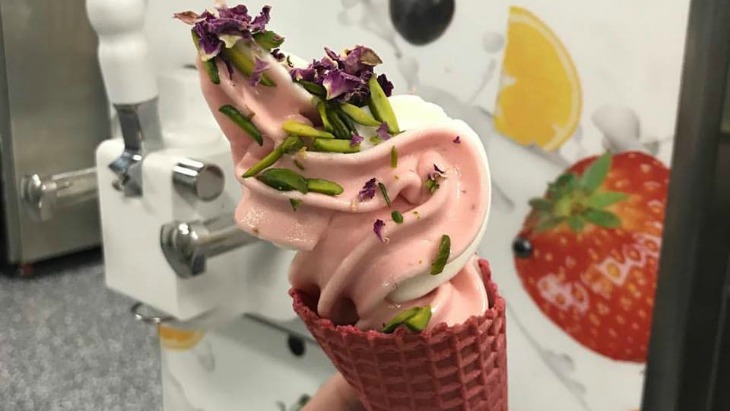 By: Phoebe Ackland, ellaslist
Black Star Pastry's Strawberry Watermelon layer cake is their most popular dessert creation, and has earnt the prestigious title of 'most Instagrammed cake in the world'. Now, you can get the SOFT SERVE ICE CREAM CONE version for a limited time only, and we are drooling.
The layer cake is made from "two layers of almond dacquoise (like a meringue), rose-scented cream, watermelon, strawberries and garnished with pistachios and dried rose petals", producing quite a light, fragrant flavour on your tongue. Oh, and it's gluten-free, so nobody has to miss out on this taste sensation. Black Star recently posted to Instagram a pre-festival taster, and it looks like it will have the signature pistachio and petal toppings, a red cone and the ice cream will be pinkish in colour.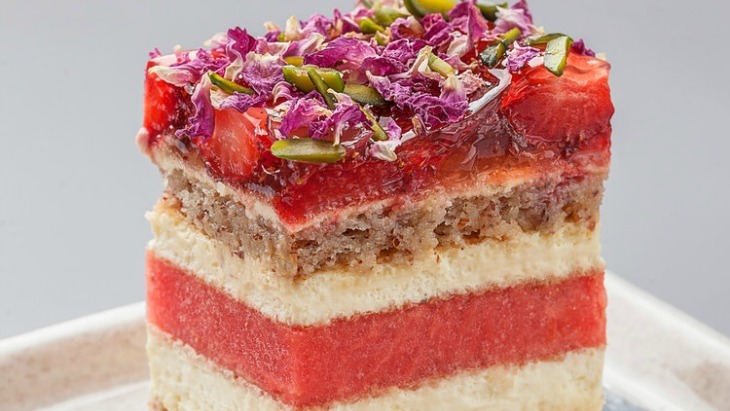 You can only get it at the Smooth Festival of Chocolate coming to The Rocks this 12-13 August 2017. It will be on sale for $7 per cone, or $10 for the white-chocolate version of the cake-turned-ice cream. We will most definitely see you there.