Beyoncé❜s Twins: One Mum Shows Us What It Really Looks Like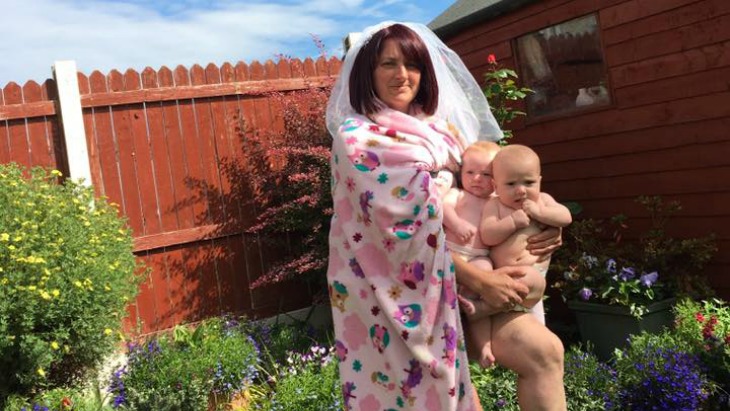 By: Phoebe Ackland, ellaslist
We can only assume that you've heard through the social media-verse that Beyonce released the first images of her 1-month old twins, Sir and Rumi, in a pretty extravagant Instagram post last week. How anyone could have just given birth to two babies whilst caring for a toddler and managed to pull off this photo completely astounds us. But, we suppose, they don't call her Queen B for nothing.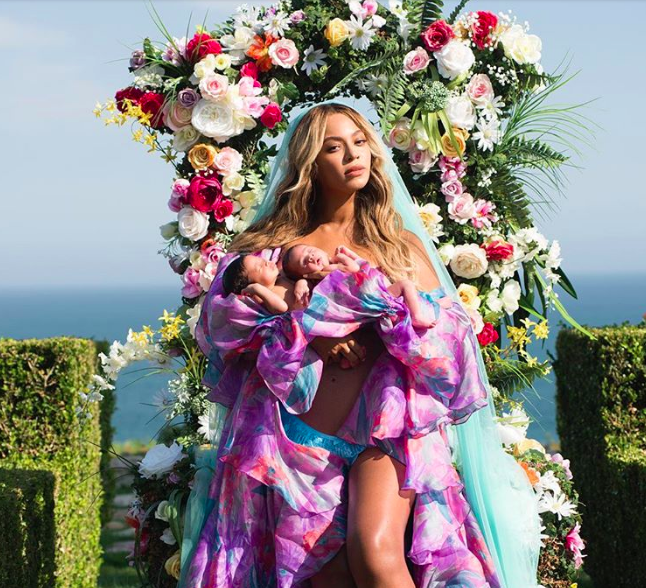 Apparently, This Is The Reality Of Twins
One Irish mother's hilarious mock photo shoot has gone pretty viral on Facebook. She recreated Beyonce's now famous shoot with her 5-month old twins, and it seems that parents are loving the reality check:
Sharon Kellaway told InsideEdition: "Beyoncés photos were just so unrealistic. Quite fond of her as a celeb but come on that's not reality! She will never know the reality of twins." We can only guess that the time and effort that went into Beyonce's latest viral post was enormous, unlike the somewhat modest attempts from Kellaway. According to FOX 29, it only took her 6-year old son's photographic ability, her twin's baby blanket, and a veil she found in her daughter's toy box.
Even though we still love Bey, it seems that many mums around the world are feeling a little peeved at the popstar's recent photoshoot. One mummy blogger two girls plus twins has shared some 'Expectation vs. Reality' photos submitted into her site, and we can't stop giggling. #reality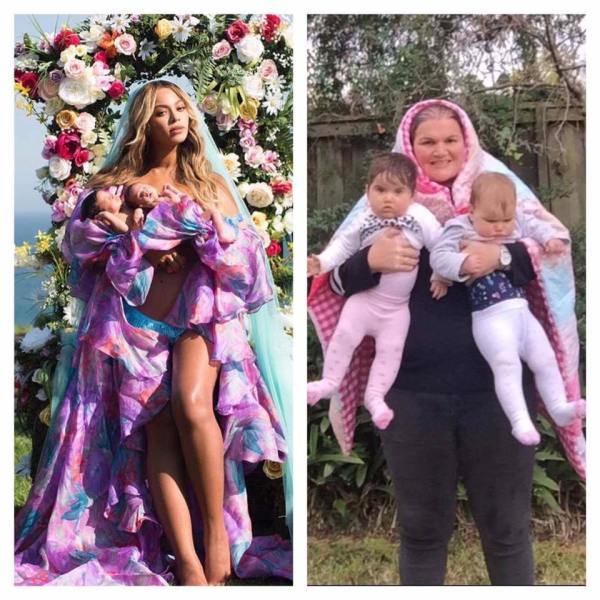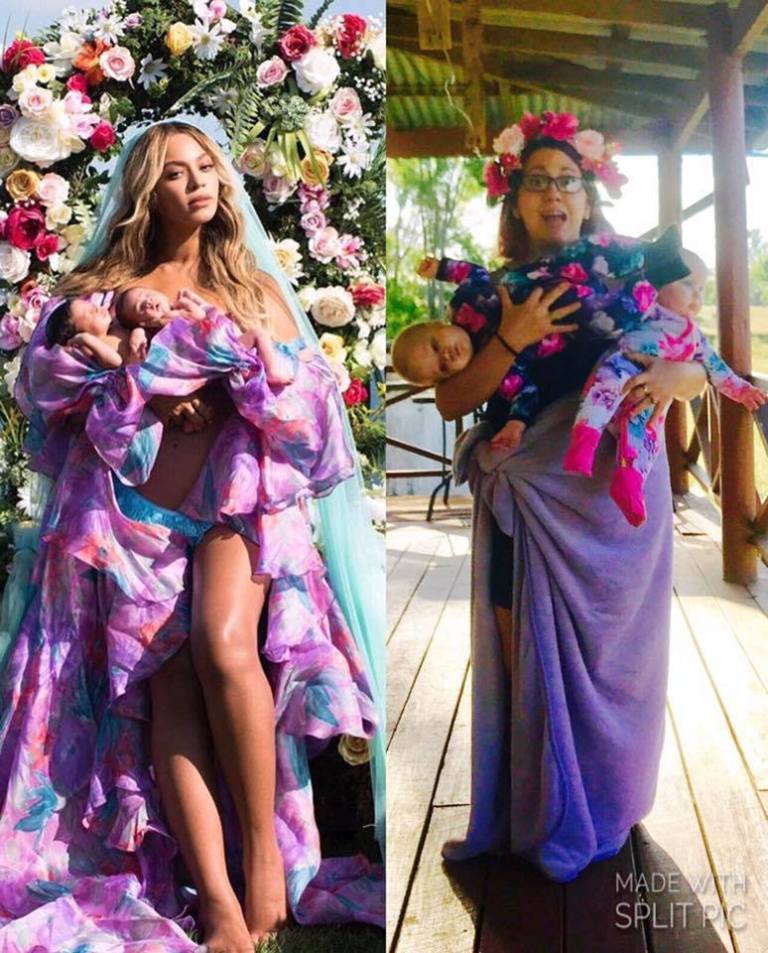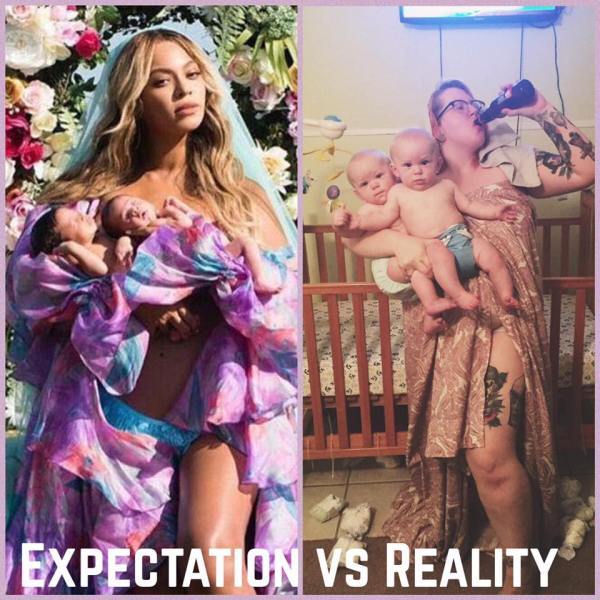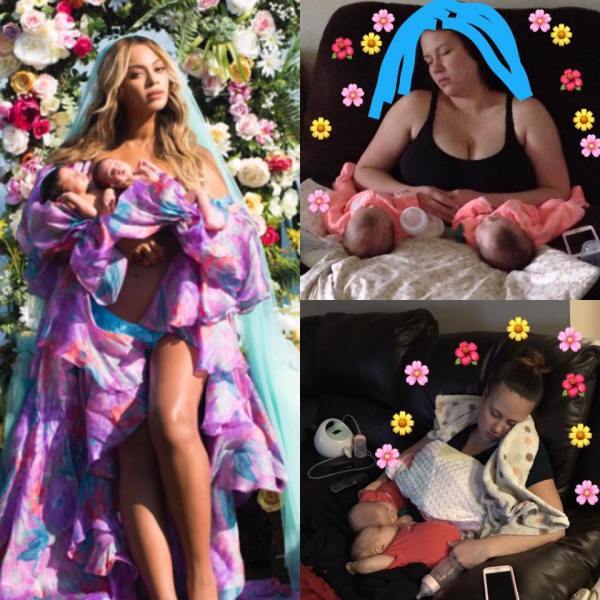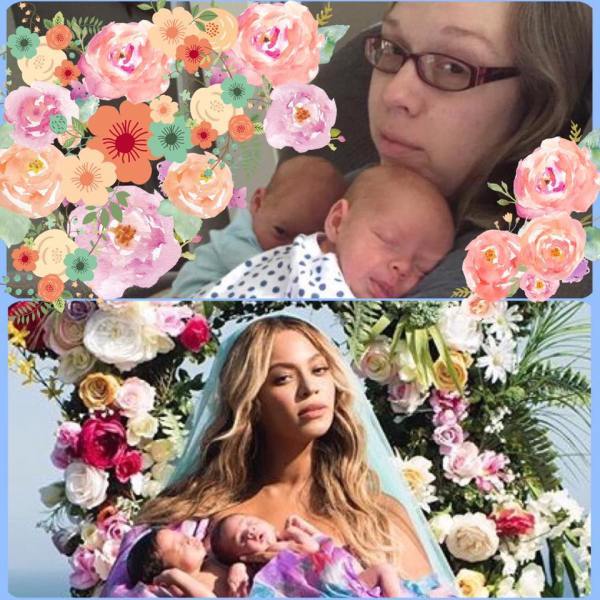 Images courtesy of two girls plus twins.