Best Winter Festivals For Families 2017
By: Phoebe Ackland, ellaslist
By no means does our wonderful city go into hibernation over Winter! Sydney has a great line-up of exciting, family-friendly festivals full of entertainment, yummy food and warm drinks to keep family members of all ages smiling over the next few months. Get into the spirit of Winter with live music, ice skating, snow play, and a heap more icy fun.
1. Parramatta Winterlight
Get your skates on and glide into a magical world of winter fun! At the 2017 festival, you'll find Sydney's biggest open-air ice rink, a dedicated kid's ice rink, a 28m long ice slide, a snow pit, an illuminated Ferris wheel, a Winter food village, ice skating performances, DJ sets on Thursday, Friday and Saturday nights, themed nights on Thursdays, and an incredible atmosphere. They are offering a special 2 for 1 deal on Tuesday nights for skaters. Festival runs from Friday 30 June to Sunday 16 July. Visit their website.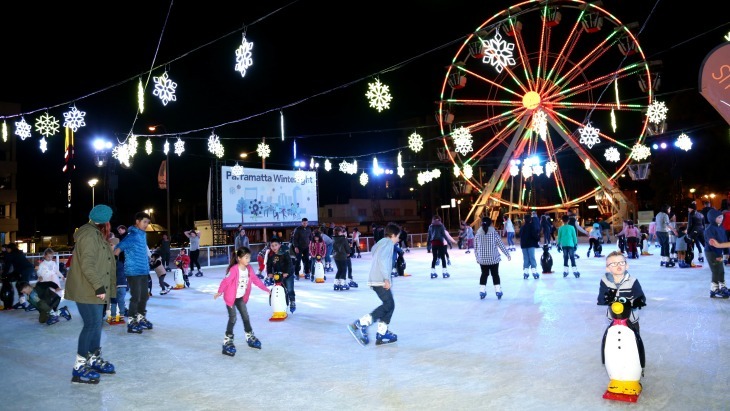 2. Bondi Winter Magic
Bondi Beach- it sizzles in Summer, and SPARKLES in Winter. In 2017, for the first year ever, you'll get a chance to hop aboard the Bondi Eye, a 32-metre high Ferris wheel. Bondi Feast will showcase comedy and musical acts, theatre, storytelling, visual arts, hot food, and mugs of mulled cider. The highlight of the festival, no doubt, is the ice rink, which is open for daytime and nighttime skating (10am-9pm). You can take a 45-minute pleasure glide, or a skating lesson with one of Australia's top coaches, as well as ice show performances on Saturday evenings and ice hockey performances on Sunday evenings. Festival runs from Friday 30 June to Sunday 30 July. More information here.
3. Bathurst Winter Festival
Celebrate all that is winter in Bathurst! Buildings will come alive through static and interactive illumination, and families will adore the Winter Playground complete with the McDonald's Bathurst Ice Rink, the giant Ferris wheel, and a magical two-storey carousel. Foodies will love Ignite the Night full of regionally sourced food and drinks, as well as Brew & Bite complete with twilight markets, local food, wine and craft beer, and a Mulled Wine Bar. This truly is the best of Bathurst meets the best of winter. Festival runs from Saturday 1 July-Sunday 16 July. Visit their website.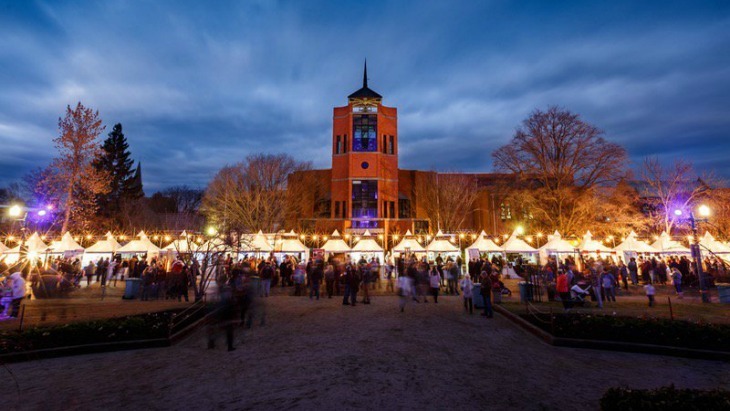 4. Snow Time in the Garden, Hunter Valley
In 2017, Snow Time in the Garden is set to be massive! Over three huge weeks, families are invited to enjoy an icy winter wonderland complete with a giant ice skating rink, a mega ice toboggan, and a Snow Play zone for some snowman building and snow angel making. There will be games, activities, entertainment, warm beverages, hearty food, and a sparkling atmosphere. Festival runs from Saturday 24 June to Sunday 16 July. Visit their website.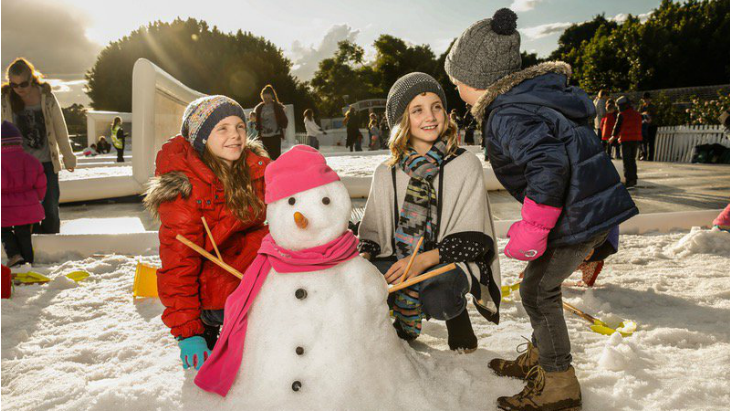 5. Winter Magic Festival, Blue Mountains
In scenic Katoomba, families are invited to a day of FREE fun and entertainment in celebration of the winter solstice. This is an exciting day where artists, musicians, dancers, drummers, choirs, stalls and the community take over one of Australia's most famous towns. During the event, the main street of Katoomba is closed to motor traffic and open to pedestrian traffic. This allows the whole town to become a performance space. The streets are lined with market stalls and everybody who attends is encouraged to dress in costume. Festival is on Saturday 24 June 2017. Visit their website.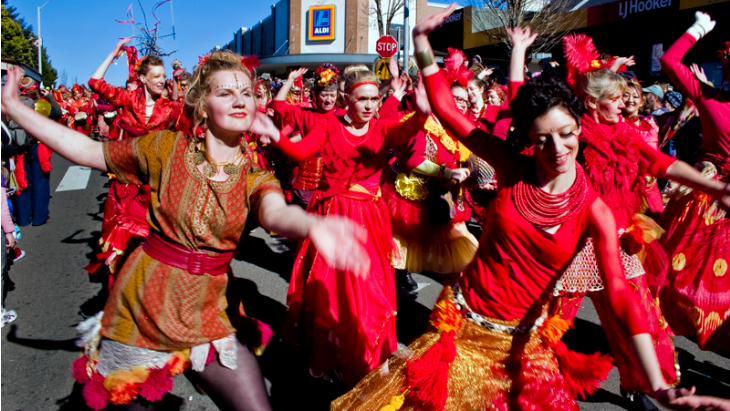 6. Skating At Cathedral Square
It's simply not winter without a glide around the ice at Sydney's stunning St Mary's Cathedral- so join in the Skating At Festival this June and July! The Festival perfectly coincides with the school holidays and is the ideal activity for the entire family. This year, there will be ice skating on a huge ice rink with magical lighting and killer tunes playing, world-class on-ice entertainment, an ice slide for icy races, delicious food and drink stalls, and an incredible atmosphere. This family-friendly event is ideal for people of all ages and skill levels. Whether you are new to the ice or a pro, Skating At has something for everybody. See you on the ice! Festival runs from Friday 23 June- Sunday 16 July 2017. Visit their website.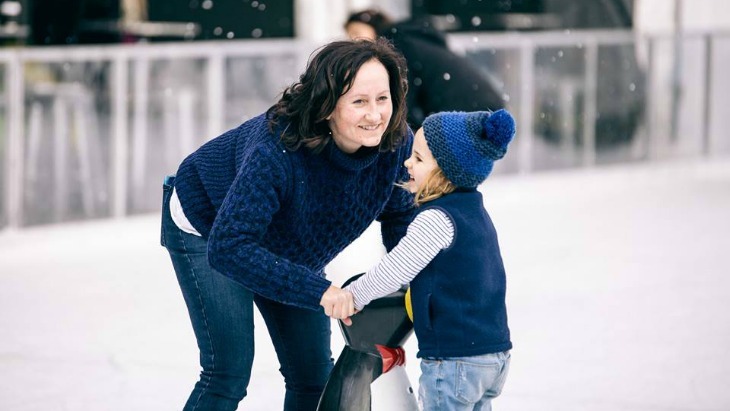 7. Winterfest Sydney Medieval Fair
This exciting annual event returns in 2017 to a new location- in the Hawkesbury region. With the bigger space comes plenty more for families to see and do, including more medieval displays, activities and merchants. From jousting, archery and combat to crafts, cooking and games, Winterfest offers entertainment to watch and activities to try. You can also browse the offerings of some carefully selected merchants. There's something for all ages! Festival runs from Saturday 1 July to Sunday 2 July. Visit their website.