Best Places To See Christmas Lights Around Sydney 2017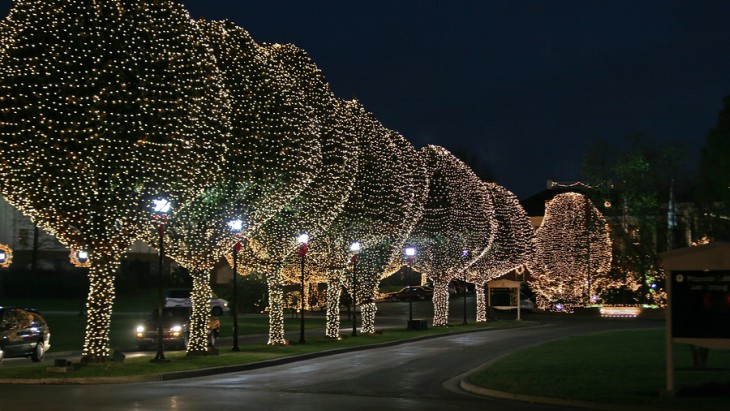 By: Serina Hajje & Phoebe Ackland, ellaslist
One of our favourite things about Christmas is the dazzling displays of lights! We've searched Sydney for the most sparkling and Christmas-y lights around, from glowing trees to shining elves. They are sure to light up your festive season, and make your little one's Christmas all the more awe-inspiring.
1. Christmas Lights Spectacular, Hunter Valley Gardens
Every year thousands of families come together to celebrate the magic of Christmas at the beautiful Hunter Valley Gardens. This annual event includes millions of lights, Santa's Workshop and new and exciting rides that all the family will enjoy. It's festive and fun – don't miss out! 3 November 2017 – 27 January 2018.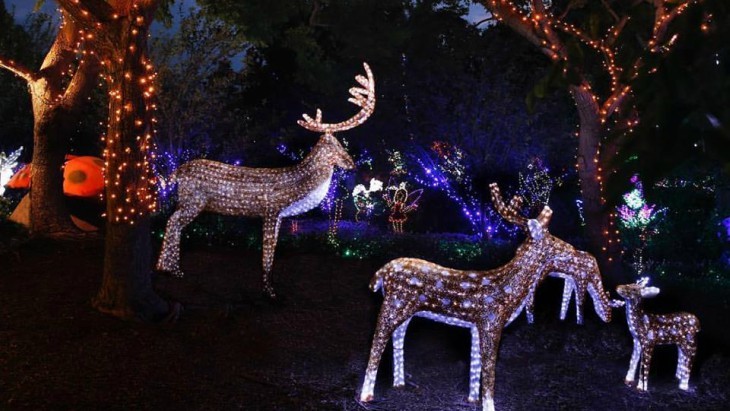 2. The Lights Of Christmas, St Mary's Cathedral
Celebrate the season! St Mary's Cathedral will again be the star of Sydney's public Christmas celebrations, with the Lights of Christmas returning to capture the imagination of audiences with a spectacular light and sound show. 6-25 December 2017 – including Christmas Night.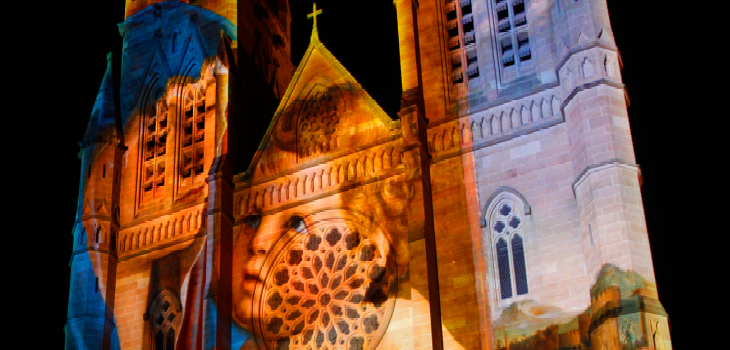 3. Boulevard of Light, Pitt Street
Transforming the walkway along Pitt Street Mall. Discover a Christmas wonderland right in the heart of Sydney as you stroll along Pitt Street Mall underneath a canopy of suspended Christmas trees. Featuring nearly 80,000 LEDs, this Christmas light forest installation will make your late night shopping sparkle. Saturday 25 November 2017 to Tuesday 2 January 2018, every day, 8.30pm to 1am.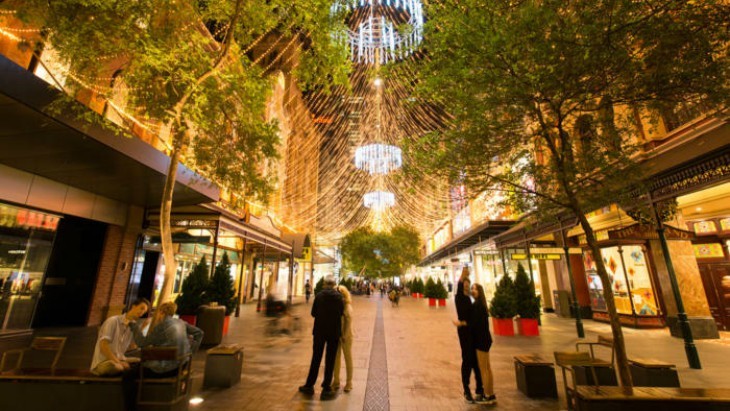 4. Christmas Tree, Martin Place
The interactive and magical Martin Place Christmas Tree will be lit at an awesome and FREE children's concert on 25 November 2017- the perfect way to kick off Christmas! See the interactive Christmas tree lit by Santa and the Lord Mayor, who will arrive on a cycle-drawn sleigh. Saturday 25 November 2017 from 6.30pm to 8.30pm. Tree will stay lit throughout the Christmas period.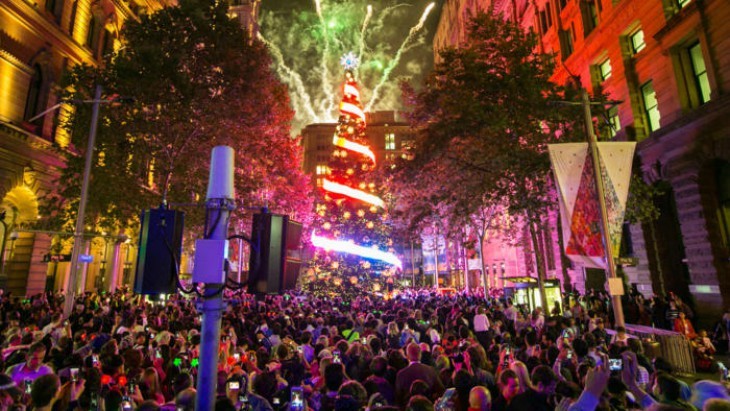 BONUS: Now For Some Famous Street Lights!
Did you know, we compiled a list of the BEST houses and streets that deck themselves out in Christmas lights in suburbs across Sydney. Check it out! Here are a couple of awesome houses to look out for:
Source: 5 Waratah Street via Christmas Lights in Sydney Facebook
Source: Frederick Street via Randwick City Council
Source: Mallee Street via Christmas Lights In Sydney Facebook
Reviews
At 5 Merley Road, Strathfield we have our Christmas videos from my YouTube channel "Lavectech" projected in front of our house that's covered with lights, reindeer, slay and Santa! Merry Christmas.
Karinya place Kellyville has a house with over 20000 lights all set to music. 3 songs with 2 minutes between them.
136 Excelsior Avenue, Castle Hill has some great lights.