Best Of The Spring School Holidays In Sydney 2017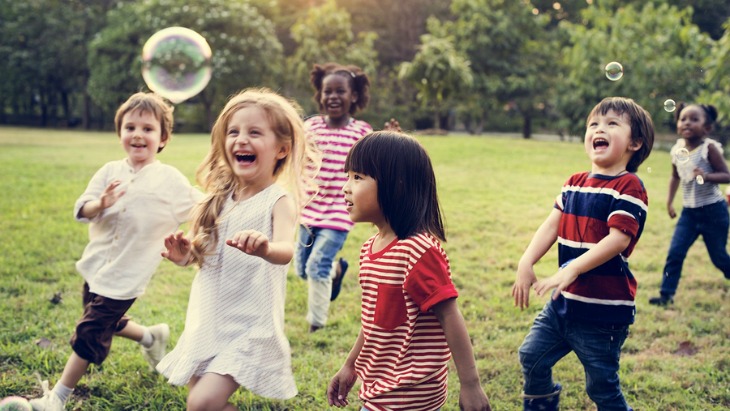 By: Seriina Haaje & Phoebe Ackland, ellaslist
The sunshine is upon us to finally warm us to the bone! We've compiled a list of the best activities for kids and families in Sydney this Spring, from awesome animal experiences to cool holiday camps. You'll never hear a chorus of "I'm booooooored" from the kiddies if you stick to this spectacular list.
Get Back To Nature
SEA LIFE Sydney Aquarium: Go on an undersea adventure these Spring holidays! Go on a Penguin Expedition boat ride, step back in time with Jurassic Seas, hear a fascinating dugong talk at Dugong Island, and of course, walk straight under and over sharks and rays at the all-glass Shark Valley.
YMCA Camp Yarramundi: Campers experience a range of activities including ropes courses, climbing, giant swing, archery, craft, cooking and more. Camps and activities teach the YMCA values of honesty, caring, respect and responsibility. Campers will also learn valuable skills including team work, independence, resilience, and self-confidence. They'll never want to come home! More information here.
Featherdale Wildlife Park: There are so many animal experiences on offer: get up close and personal with koalas, wallabies, kangaroos, quokkas, ringtail possums, sugar gliders, birds and reptiles! You can even have Breakfast With The Koalas starting from just $20, with expert photographers on hand to capture the exciting meetings.
Royal Botanic Garden Sydney: The Royal Botanic Garden is bursting with school holiday activities this Spring! The chock-a-block calendar is filled with such fabulous events and activities as Bush Food Hunt, Butterfly Gardens, Sammy and Shellie, Botanic Beats, Garden Grubs, Wild Weather Adventure and Hunters and Collectors. Get out and about in the fresh air, learning and exploring at the Royal Botanic Gardens Sydney this September school holidays.
Centennial Parklands: These gorgeous parklands are once again offering a huge array of kid's activities including Exploring Science, Bush School Bird Race, Kids vs Wild, CP Bush Rangers, Kids Big Fish, multi-sports camps, LEGO Robotics and oh so much more. More information here.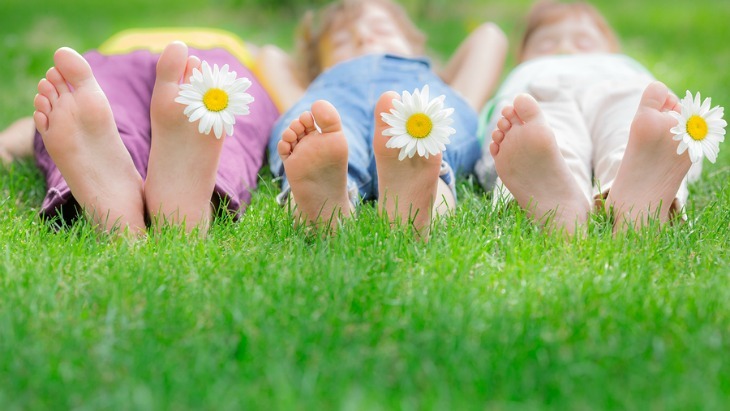 Perfect Holiday Programs
Code Camp: Are your kids ready for 3 days of fun, excitement, creativity, logic, problem-solving and coding? Watch your kids become coding superheroes as they design and code their very own app that they can take home to share with family and friends! They offer camps all across Sydney. More information here.
Macquarie University: Make your child's holidays totally sporty! Their action-packed full day programs will have kids rock climbing, skateboarding, playing tennis and soccer and much more. More information here.
Sydney Speaking School: In a fun, welcoming environment, children in years 1-9 have the opportunity to let their confidence soar in the public speaking and debating domainlearninging skills that will follow them throughout their entire lives. Workshops available in North Sydney and Parramatta. More information here.
Bricks4Kids: Little LEGO lovers can have a brick-filled holidays with workshops inspired by such themes as Star Wars™, the LEGO® Batman Movie, Minecraft™, Pokemon and MORE! Their Robotics programs are a BRILLIANT way to interest your child in programming and coding. More information here.
Pretty Little Ballerinas: Whether you're a PLB student or not, children aged 3-10 years old will LOVE their fairy-themed holiday workshops. More information here.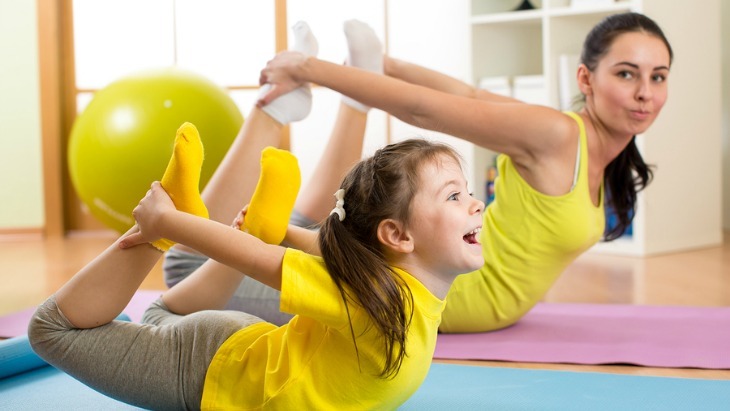 Kid's Shows
The Bockety World of Henry & Bucket: Visit Monkey Baa Theatre Company in Darling Harbour in the September school holidays for another entertaining kid's show. What is friendship? What happens when it goes wrong? What do you have to do to make it work? Through Henry and Bucket's relationship, we can examine what friendship is, what happens if it goes wrong and how you fix it. Poetic, humorous and rich in visual antics, this play explores friendship through a day in the life of two friends who have been likened to a modern-day Laurel and Hardy. More information here.
Puppeteria: The JERAL PUPPETS present three fun shows for kids these holidays at their Castle Cove Theatre- 'The Three Little Pigs' for 2-5-year-olds, 'Old McDonald Had A Farm' for 2-5-year-olds, and 'Doctor Dolittle's African Safari' + 'The Princess and the Pea' 4-9-year-olds. Expect giggles, songs, skits, songs...and puppets! More information here.
Shows For Young People: Entertaining, relevant and fun shows for young people in the Eastern Suburbs this Spring. Organised by Randwick Council, don't miss these great shows: 'Sticks and Stones' for 11-16-year-olds, 'Cardistry Cubed', and 'Dreamer in the Deep' which is suitable for all ages. More information here.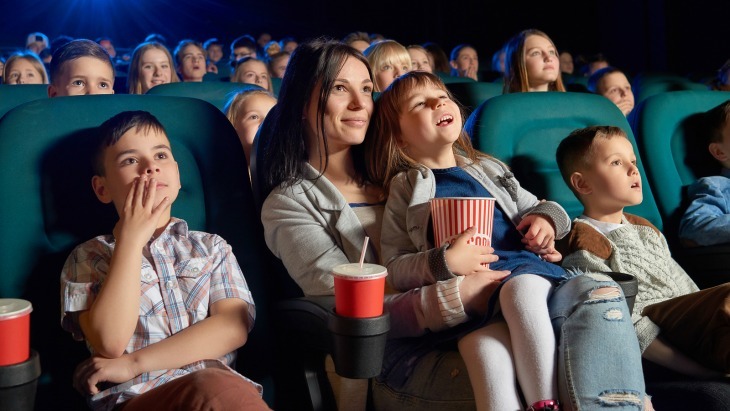 Educational Activities
Museum of Contemporary Art: The MCA's Contemporary Kids 'Fact and Fantasy' program will let you unpack your imagination and enter a world of fantasy and memories in a week-long art-making extravaganza inspired by the art of Jenny Watson.
Powerhouse Museum: Entry is free! Kids will love the permanent Wiggles Exhibition where you can take a ride in the interactive big red car and check out memoraiblia from the new cast including Lachie's teddy bear and Emma's ballet slippers.
The Rocks Discovery Museum: You can get free entry to this family-friendly museum packed with thousands of years of history. Housed in a restored 1850s sandstone warehouse, the museum is home to a unique collection of images and archaeological artefacts found in The Rocks – some of which you can even hold. The exhibits are filled with interactive fun, using touch screens, audio and visual elements to bring the history of the area alive.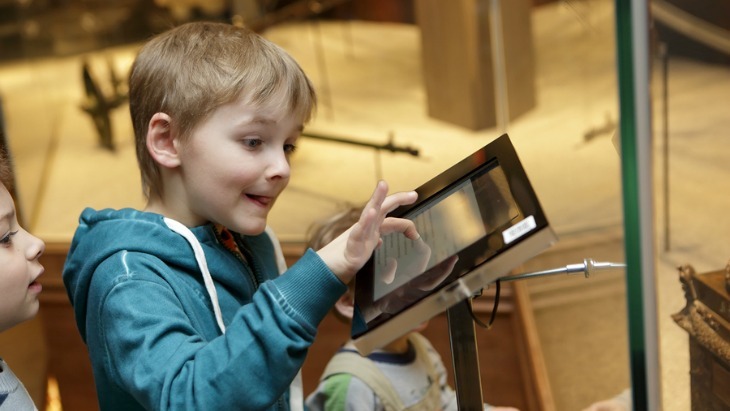 Sydney's Best Botanic Gardens
We just LOVE exploring Sydney's many beautiful gardens with our little ones. There is something so very magical about our lush landscapes that make them the perfect setting for imaginative play and a bit of nature loving! Whether the drawcard is a fabulous onsite cafe, playground, bird watching, duck feeding, bike trails or a scenic view, these are Sydney's Best Botanic Gardens.
Our Favourite Playgrounds
Spring is the PERFECT time for some outdoor play! We have a HEAP of playgrounds for you to try: the train and plane-themed Clarendon playground where you can watch trains go by, Carrs Bush park and playground where you can play, paddle in the water and hit up the onsite cafe, the Mount Annan Botanic Gardens playground where you can explore nature, feed ducks and whizz through the air on flying foxes, as well as our favourite fenced playgrounds, the most creative playgrounds in Sydney and Sydney's most old-fashioned playgrounds.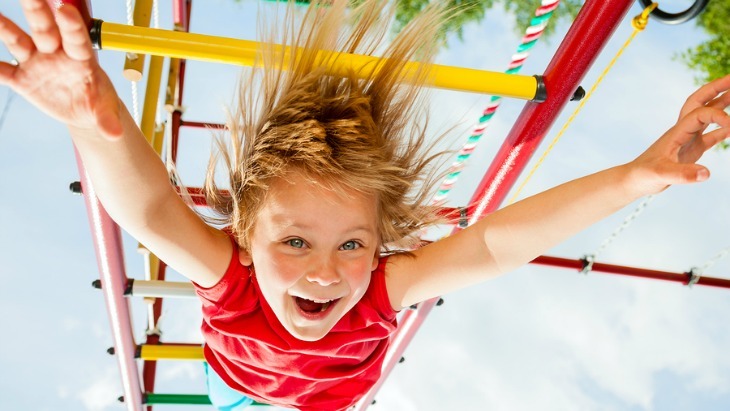 Sydney's Best Bike Parks and Trails For Kids
Kids love to ride: it's fun and super exciting for them to explore new landscapes independently. It gives them freedom and builds their confidence. What's more, it gets them outdoors into the fresh air, gets them active and, once you've invested in the bikes or scooters and helmets, it's totally free. But knowing where to go with your little learners or bigger riders looking to explore further afield is key. We've put together some of Sydney's best bike parks and bike trails for kids according to their ability.
Waterparks
Speaking of warm weather, we've also found the most awesome FREE waterparks in Sydney. The kids can splash around in a safe, cool environment and you can watch from the shade.