Best Kids Shows To Catch In Spring 2017 In Melbourne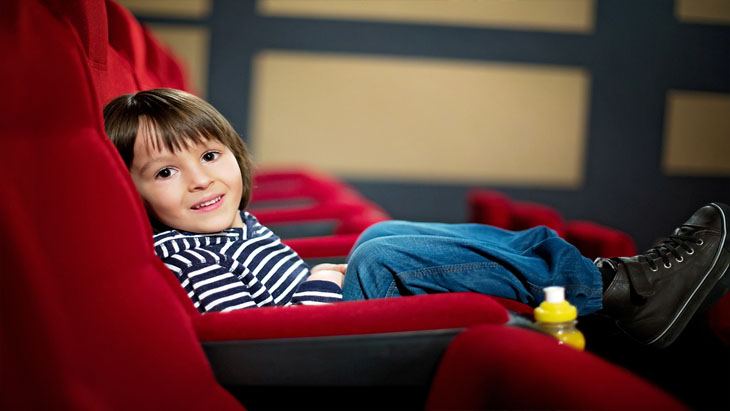 By: Ayesha Khan, ellaslist
Spring is around the corner! Welcome the warmer days with fun and entertainment for the little ones. There's a great line up of amazing kids shows this Spring.
1. Junk
An entertaining and fun kids show - Junk - make sure you see it this September at Arts Centre Melbourne.
Meet the play-loving kids who live behind a junkyard in this exhilarating new show from Australia's world-famous national youth circus.
You're invited to journey back in time to 1940's rural Australia, before children had access to televisions, computers and expensive toys.
Using only their imagination, the Flying Fruit Flies will transform household trash into a magical landscape of thrilling circus adventures.
Where: Arts Centre, 100 St Kilda Rd, Melbourne
When: 22 September 6pm; 23 September 2pm (relaxed performance) & 6pm
Cost: Between $26 and $39
For more information: see website
2. Horrible Harriet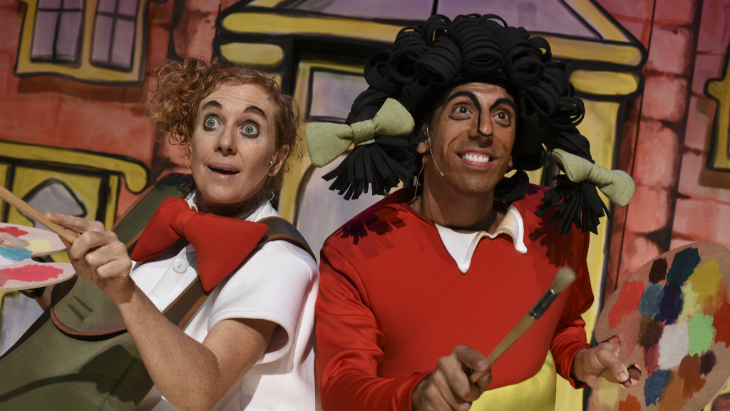 Look out! Here comes Horrible Harriet. She's wicked, wild and wonderful! See this classic live show at the Arts Centre in Melbourne from 27 - 30 September 2017.
Horrible Harriet lives in the roof of her school and keeps teachers chained in the cellar to do her homework. Harriet and the other children don't see eye to eye – but all Harriet really wants is a friend.
Join Harriet's search for identity and friendship, with songs, laughs, mischievous fun - and Mr Chicken himself!
Where: Playhouse, Arts Centre, Melbourne, Arts Centre Melbourne (100 St Kilda Road)
When: Wednesday 27 September (11am & 2pm); Thursday 28 & Friday 29 September (10am, 12pm and 3pm); Thursday 28 September - relaxed performance (12pm); Friday 29 September - Auslan interpreted performance (3pm); Saturday 30 September - 10am & 12pm. Duration: 1 hr, no interval
Cost: Premium: $39, A Reserve: $32, B Reserve: $26
For more information: see website
3. The Gruffalo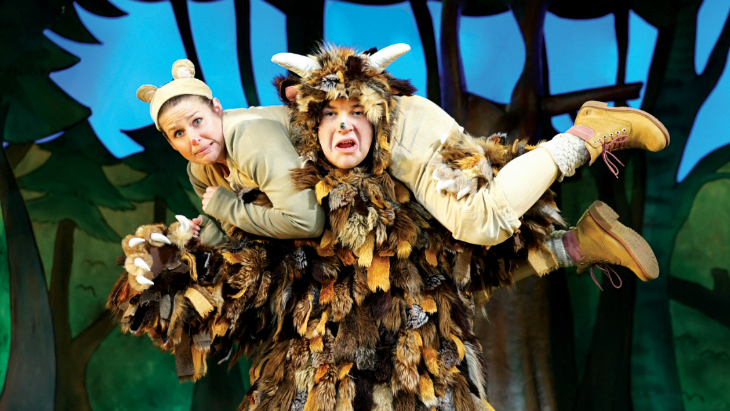 Kids will be delighted as one of their favourite story books, The Gruffalo, comes to life this November at Arts Centre Melbourne.
A mouse took a stroll through the deep, dark wood ... Searching for hazelnuts, Mouse meets the cunning Fox, the eccentric old Owl and the party mad Snake. Will the story of the terrifying Gruffalo save Mouse from ending up as dinner for these hungry woodland creatures? After all, there's no such thing as a Gruffalo – is there?
Join Mouse on a daring adventure through the deep, dark wood in this magical, musical adaptation of the classic picture book by Julia Donaldson and Axel Scheffler, when it returns to Australia this November after sell-out seasons across the world.
Filled with songs and laughter and scary fun!
Where: The Playhouse, Arts Centre, 100 St Kilda Rd, Melbourne
When: 15-26 November 2017; 10am & 12pm. 17 November - extra show - 6pm; 23 November - 12pm Relaxed performance
Cost: $26 - $41
For more information, visit the website.
4. Dinosaur Time Machine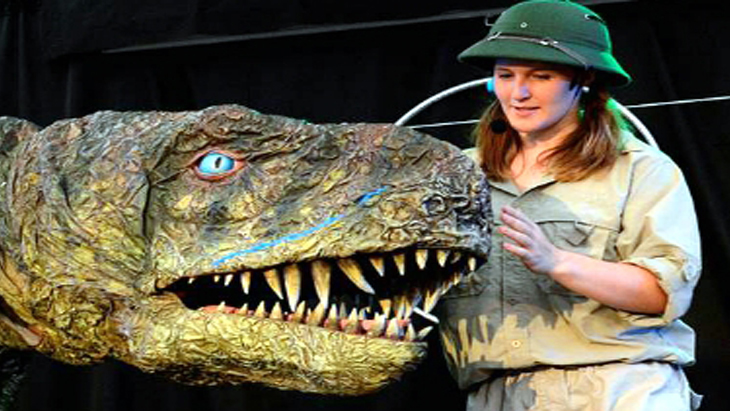 Who's up for a 'RAWRin' good time! Buckle up and take a trip in a giant time machine to get up close and personal with a life sized T-Rex.
Dinosaur Time Machine incorporates up-to-date science and discoveries made about dinosaurs and the world that they lived in and presents it in a fun and highly visual way. Incorporating circus, puppetry, simple narrative and imaginative play in this unique educational theatre production aimed at children aged three to nine years.
Presented as part of Melbourne Fringe
Where: Wonderland Spiegeltent, 699 La Trobe Street , Docklands VIC 3008
When: 23 September - 1 October (1pm - 1:55pm)
Cost: $18 - $24
For more information: see website
5. Alice In Wonderland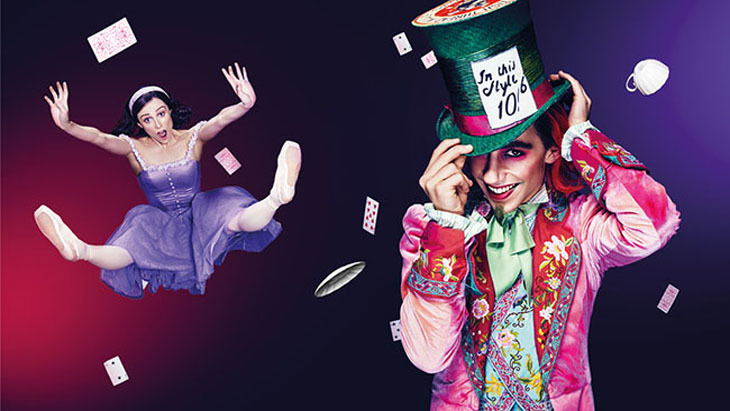 Fall down the rabbit hole.
Follow Alice through the looking glass into a world of colour, fun and fantasy in this dazzling international extravaganza.
See how the wit and charm of Lewis Carroll's story is translated into dance, with extravagant sets and costumes and an extraordinary score. Wonderland is brought to life with puppetry, eye-bending illusions and playful costumes.
Blending thrills, a twitchy White Rabbit, a tap dancing Mad Hatter and a hilarious Red Queen along with the spectacle of Broadway, this ballet will transport you to Wonderland and into the depths of your imagination
Where: State Theatre, Arts Centre, 100 St Kilda Rd, Melbourne
When: 13 - 30 September 2017
Cost: $43 – $186
For more information and show times : see website