Best Family-Friendly Kids Movies for Christmas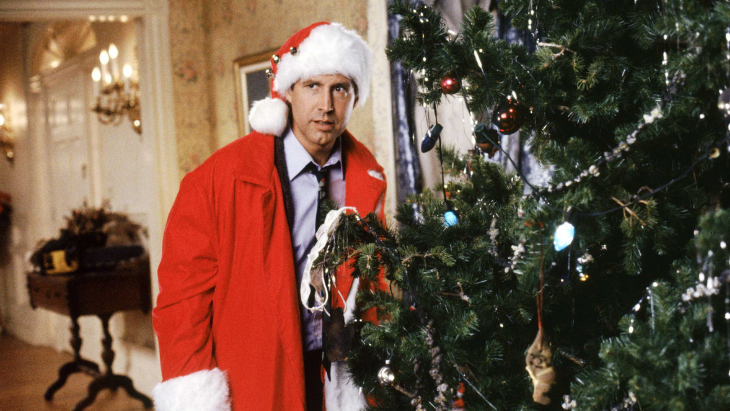 ellaslist COVID-19 update: Please note that all the information on the website is correct at the time of publication. Please check the relevant website before visiting a venue or destination for the latest COVID-19 information. ellaslist is not responsible for any cancellations or closures.
By Stacey Roberts, ellaslist
November 20, 2018
You know Christmas is near when festive films start showing up at theatres and on TV, and you start dragging out all the old favourites to share with the kids. A bit of popcorn, maybe some decorated gingerbread... it can be the stuff of which memories are made.
Every year new Christmas movies are trotted out for the public to enjoy, but part of the fun is returning to the classics of our youth, so we've rounded up a healthy mix of old and new holiday-themed gems to really get the party started at your place!
1. National Lampoon's Christmas Vacation
One for the older kids (and for those who TRULY love spectacular Christmas house lights), this cult classic Christmas tale is a favourite, particularly for those for whom the whole organisation-of-christmas-putting-up-with-the-relos doesn't exactly leave them feeling full of holiday joy.
The Griswolds are hosting Christmas again this year, comprising: a too-big Christmas tree, bickering in-laws, enough twinkle lights to set off a city-wide power shortage, and a visit from the local SWAT team... so your average basic Christmas, I guess!
All's well that ends well, though, and what do they say about schadenfreude? We feel better about our own Christmases when other people's are so disastrous? Something like that. There's plenty to laugh at in this John Hughes brilliance.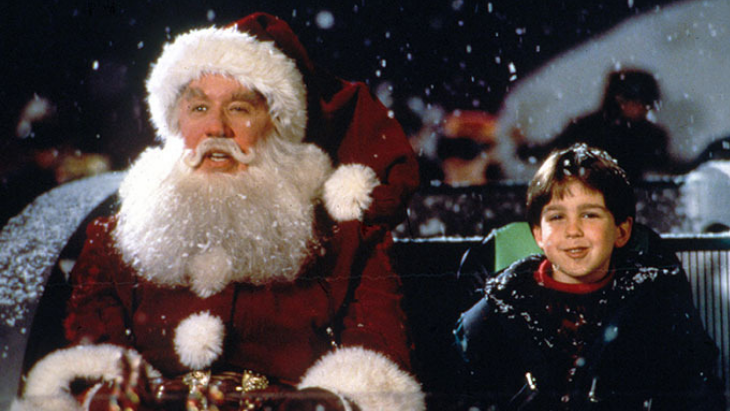 2. The Santa Clause
So here's the thing: a tragedy befalls Santa at Scott Calvin's house, and, being the fellow who finds the unfortunate giant jolly gentleman, it's now up to Scott to get the presents to all the children on time.
After being taken on an incredible night of festive hilarity as he attempts to do the impossible (including drinking soy milk left out for the previous Santa who informed the family he was lactose intolerant), Scott returns Santa's sleigh to the North Pole, only to find out that because he had donned Santa's red suit, he had unknowingly enacted a clause that stipulates he must now accept all of Santa's duties and responsibilities full time.
Thinking it's all a load of rubbish, he heads back home to his son, his ex-wife and her crazy new husband, and his job as a toy company executive, before realising that whether he likes it or not, he is slowly morphing into the new Santa complete with beer gut and white beard. Will he fulfil his destiny as the new Saint Nick? Will his ex-wife serve papers to keep him from their son, believing him to be an unfit father? Will the elves break him out of jail in time? (wait, what?)
3. The Grinch
2018 has brought us a departure from the Jim Carrey favourite in favour of an animated version of the green man with a heart two sizes too small. The Grinch hates Christmas and everyone who loves it (thanks to some sad orphanage-related lack of love and festive cheer), but of course the kindness from a small girl turns him around.
Full marks go to: screaming goats, one reindeer the size of eight, The Grinch's mate Mr Bricklebaum, and Max, the Grinch's ever-loving dog.
While The Grinch attempts to steal every last decoration, present, and candy cane trinket from the town of Whoville in order to finally be rid of his most-hated holiday, the town will celebrate no matter what.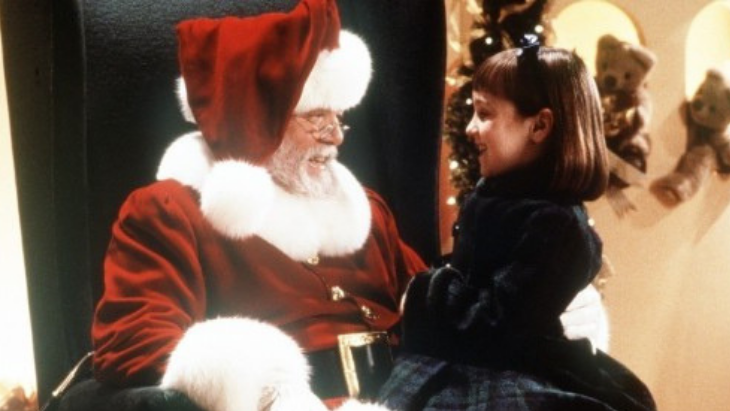 4. Miracle on 34th Street
Before she was ever Matilda, Mara Wilson was Susan Walker, the six-year-old daughter of a department store's special events director who has found herself without the ubiquitous Mall Santa after firing her current one for being drunk.
Grabbing a guy off the street to take his place in the parade (known only as Kris Kringle), Susan's mum realises he is a spectacular Santa and hires him for the Christmas period, noting that he has brought in more money for the department store than in any year previously.
Cue drama: Kris is arrested for assaulting a man on the street (sweet Santa? really?) and the case is taken all the way to court. While drumming up public support for Kris and his plight, Susan's mum realises that everyone believes Kris is actually the real Santa, and she finds out the man he is accused of insulting is the original drunk Santa she fired months ago.
Susan isn't buying it, however, and is skeptical that Santa is even real, let alone believeing that Kris is he. Can he convince her of the true Christmas sprirt and help a little girl's dreams come true?
It's a very 90s remake of a fifties Christmas classic, and while a little dated, still brings the kid-friendly entertainment we could definitely be happy sitting down to with the family.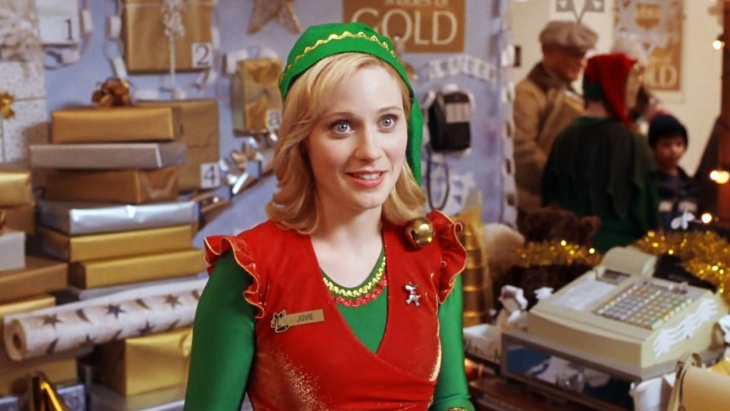 5. Elf
Ask anybody what their favourite Christmas movie is, and plenty of them will answer Elf before shouting "I KNOW HIM!". it's Ok, we've all done it!
Will Ferrel is a bumblingly large North Pole elf and happy with his lot until realising he's actually human and he doesn't belong there. He goes to New York City to hunt down his real dad (who is less than pleased), and brings his infectious brand of earnest cheer to a city of cynics.
It's cute and sweet, full of funny bits, and of course Will Ferrell (aka Buddy the Elf) saves Christmas just in time from a sleigh that won't work due to a shortage of Christmas spirit. You'll not have the same shortage at your place, I promise.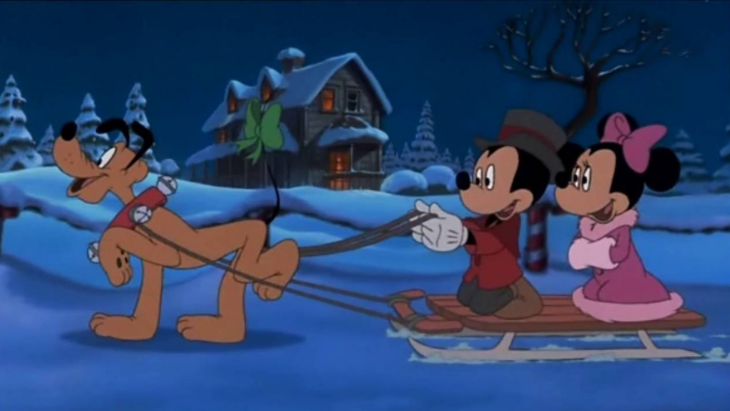 6. Mickey's Once Upon a Christmas
A sweet group of Disney Christmas stories (Goofy pretends to be santa, Donald Duck has a terrible day, Mickey and Minnie realise it's the thought that really counts when it comes to Christmas presents), which was backed up with Mickey's Twice Upon a Christmas a few years later. It's morally everything you've come to expect from a Disney film where everyone learns the true spirit of the season. Best for real little kids and traditionalists.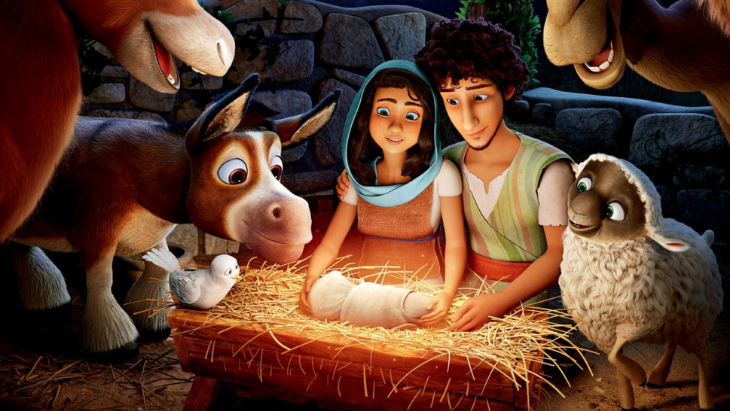 7. The Star
The Star tells the story of how the first Christian Christmas came about, with Mary and Joseph needing a place to stay and have their baby only to find all the local inns are full. Away in a manger, baby Jesus is born, and the three wise men (and their camels) all make the pilgrimage to bring gifts to the "new-born king".
The real stars of this show, however, are the donkeys used to carry Mary and Joseph to and from their maternity barn. Bo and Dave are always trying to escape their lot to go and be donkeys in far more important circumstances, before realising they had the most important job of all.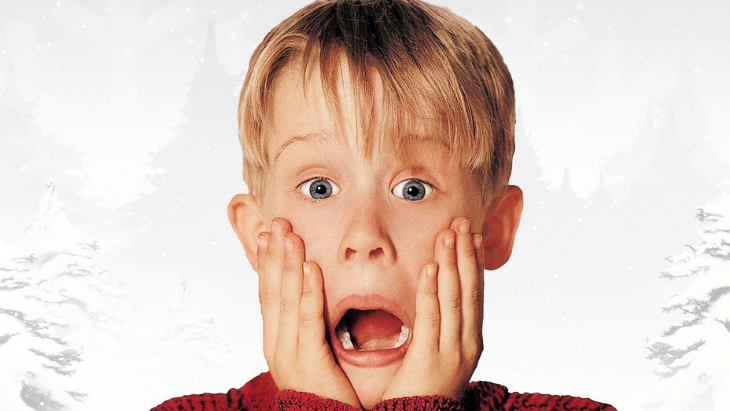 8. Home Alone
Eight-year-old Kevin McAllister accidentally gets left home alone on Christmas as his family flies to Paris for the holiday. Kevin is forced to contend with a neighbour who is possibly a serial killer, a couple of bungling burglars set on raiding the house in the adults' absence, toothbrushes that are possibly not approved by the American Dental Association, and cologne.
While Kevin's mother desperately tries to get back to her son, entertaining chaos ensues. Nothing quite beats this film, especially the cosily-decorated (giant) house that brings all the Christmas feels. Possibly only topped by Home Alone 2: Lost in New York thanks to a stellar performance by Tim Curry, and a room impossibly full of brightly-wrapped toys to which no Christmas tree bounty in real life will ever measure up.
Want more family-friendly Christmas fun? Why not try: