Become an ellaslist explorer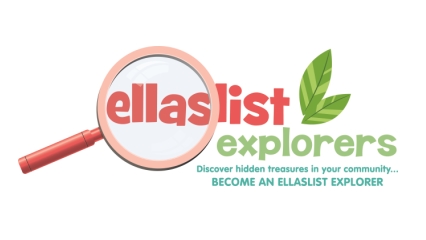 Reviews
Such a fantastic site to find out what is happening in this beautiful city, and finding activities for my family and I to enjoy. This site is bookmarked on my computer so I never run out of ideas to entertain my children with. I would absolutely love to become an ellalist explorer.
Love the site! A lot of helpful ideas and tips.
I would like to be an ellalist explorer :)
What a great site to gain new ideas of different places and activities to try.
Hi Jean, thanks for your application. I have forwarded it to our editor who will be in touch with you in the coming weeks to follow up. Regards, Arielle @ellaslist
What an awesome site! Very informative and great for those weekends/days where you are lost for family outing ideas. I have three children. We have explored countless activities, many of which we only discovered through ellaslist. On top of the excellent description provided on each activity, you also have the ability to scroll through the endorsements (reviews) which is great for getting a feel of whether the activity is right for you and your children. There's something that suit every age group, interests and ability. We would love to become an ellaslist explorer to spread the word and share our thoughts with the rest of Sydney. It would be an honour to contribute to a great site!
Thanks Maya, I have forwarded your details to our editor for her consideration. Have a great weekend! [email protected]
My husband and I recently moved back to Australia from the US and live in Sydney (Pyrmont) with our adventurous 3 year old. Because we live in an apartment (which always feels too small), we are constantly out and about exploring new things Sydney has to offer. We would love to put our energy into helping share our thoughts with our peers. We are spontaneous and always love a fun surprise. Thanks, Maya
Ellaslist has opened my eyes to a whole new world. They advertise so many DIFFERENT activities for children, I have won a few competitions in the past from Ellaslist and am grateful for this opportunity as I got to take my boys the events/shows that I didn't even know about!!
Through this website I've had the opportunity to explore other options out there for kids that I wouldn't have known otherwise. First one being Action kids Alexandria - the kids had an absolute ball! It brought a mixture of fun and games physically & mentally! Its awesome - I'm looking fwd to hopefully one day being part of this team!!!