Australia's Best Beaches Named
Salty air and sunkissed hair. Sky above, sand below, peace within. Yup, nothing compares to a day at the beach, and us Aussies certainly have our fair share of stunning coastal bays to lap up every day of the year. If you've been searching for that coveted best beach in Australia to visit, we're thrilled to announce that the list of Top 20 Australian Beaches is finally here!
Veteran Australian coastal advocate and author, Brad Farmer, has been reviewing beaches all over the world for over 35 years including the 11,761 coastal beaches that we're blessed with here in Australia. This year, Brad's Top 20 Australian beaches features not 1 not 2 but 6 NSW beaches – the most beaches of any state in the country included in the list, thank you very much!
1. Cabarita (NSW)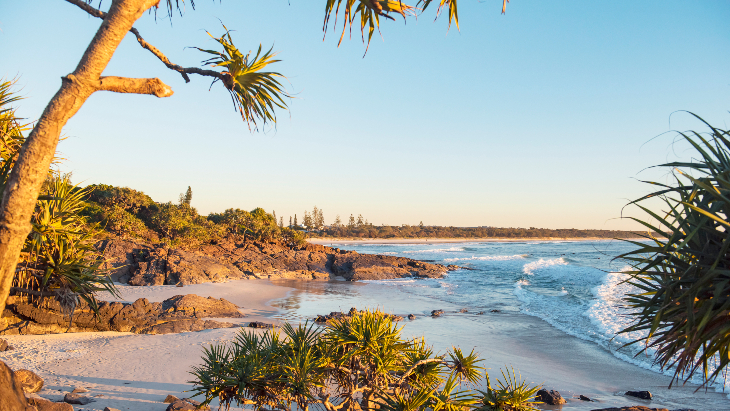 Image Source: Destination NSW
Limited commercial development and a year-round-relaxed ambience put Cabarita Beach in north-east NSW at the top of the list this year. Surfing, swimming, fishing, coastal walks, relaxing and plenty of sunshine are on the agenda at Australia's number 1 beach.
2. Currumbin (Qld)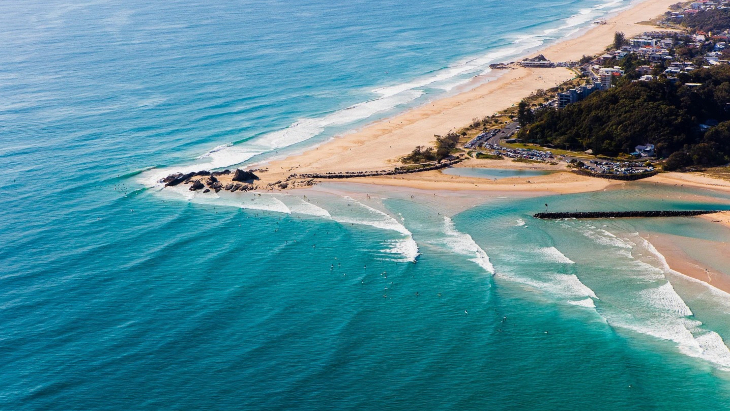 Image Source: Jon Wright
Head further north and you'll feel as though you're nestled on a tropical island paradise at Currumbin Beach on the Gold Coast. Gorgeous white sand, year-round warm water, nearby shops and happy-go-lucky vibes make Currumbin a top contender for the best beach for families.
3. Minnamurra (NSW)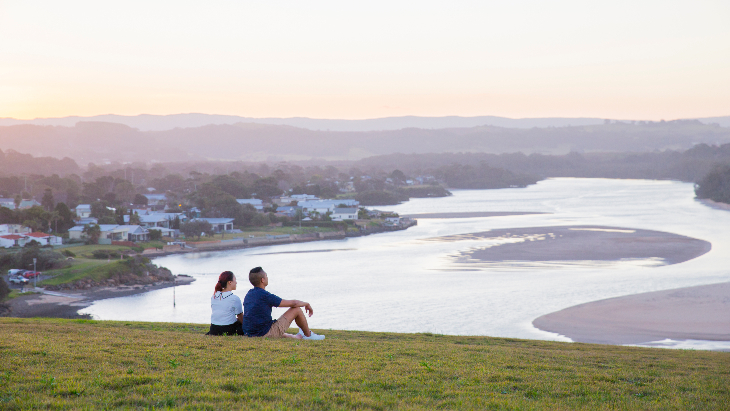 Image Source: Destination NSW
Another win for NSW beaches, Minnamurra is just 2 hours from Sydney on the scenic South Coast. Referred to as 'Mystics' by the locals, Minnamurra is a surfing hotspot and forms part of the National Surfing Reserve at Killalea State Park.
4. Maria Island (Tas)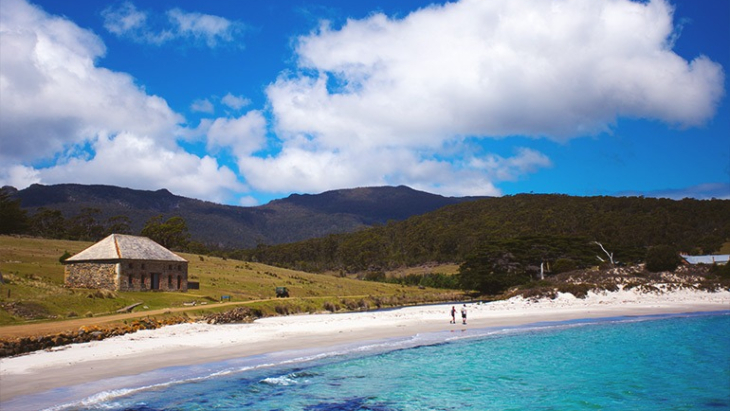 Head way, way further south and you'll find a gorgeous gem off the east coast of Tasmania. Maria Island is a natural wildlife sanctuary and accessible only by ferry, however, the postcard-perfect white sand and turquoise waters are absolutely worth the trip.
5. Cape Tribulation (Qld)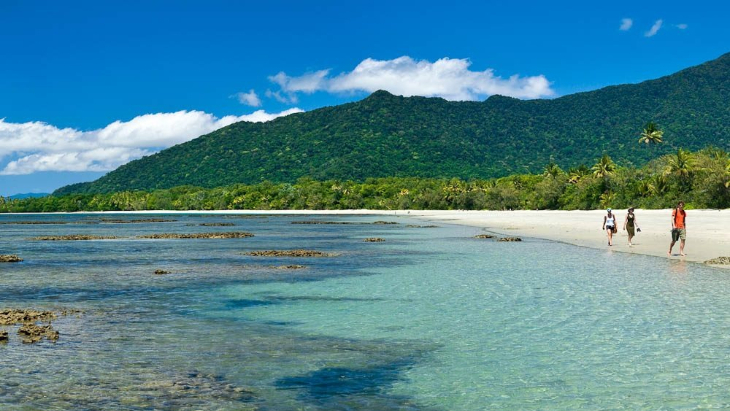 Another winner from Queensland, Cape Tribulation Beach in Tropical North Queensland is a destination unlike any other. Located 35 kilometres north of the Daintree River Ferry, the majestic marriage of beach and tropical rainforest you get at Cape Tribulation Beach is the only setting of its kind in the world.
6. Brighton Beach (Vic)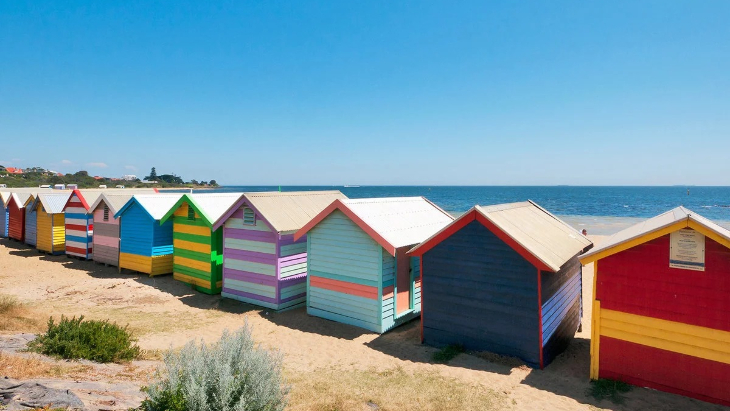 Home of the famous multi-coloured Brighton Beach houses, Brighton Beach in Victoria is number 6 on the list and for good reason. The calm waters, scenic views, and year-round holiday vibes make Brighton Beach a popular destination for families and one of the best beaches in Melbourne.
7. Bettys Beach (WA)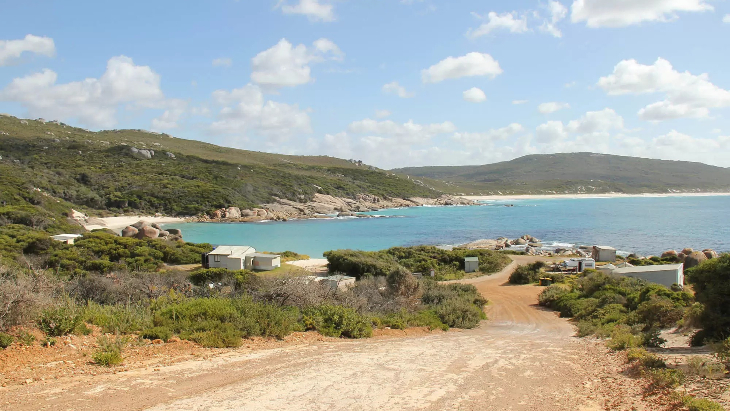 The first entrant from Australia's west coast, Bettys Beach is roughly 50 kilometres east of Albany in WA and is a popular spot for campers thanks to its free coastal campground. A periodic base for salmon fishermen, Bettys Beach is picturesque, quiet, secluded, and definitely one to add to your beach bucket list.
8. South Port Beach (SA)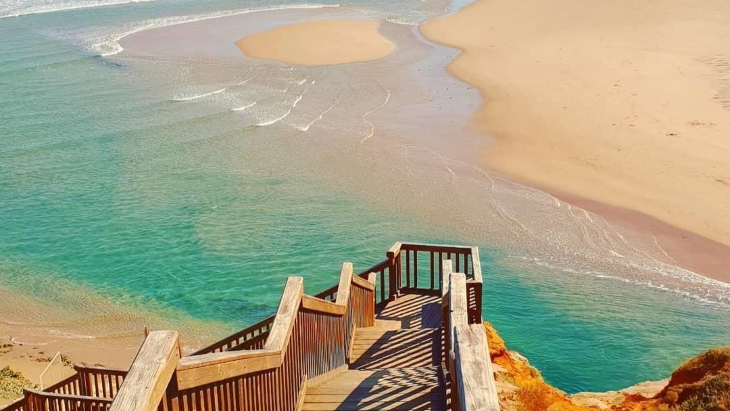 Number 8 on the list is South Port Beach in South Australia. South Port Beach is in Port Noarlunga and is part of the stunning Fleurieu Peninsula. Its proximity to Adelaide makes South Port Beach a great weekend spree for families keen to soak up the incredible views, go for a splash and take a few snaps on the famous South Port Beach stairs.
9. Wagga Wagga Beach (NSW)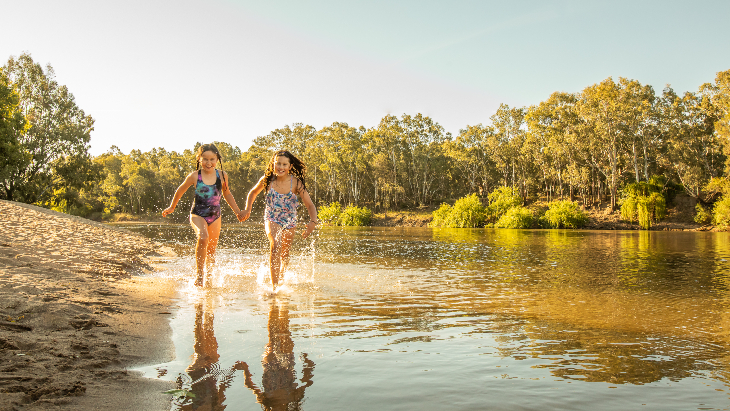 Image Source: Visit Wagga Wagga
The only inland body of freshwater on the list, Wagga Beach is the summer attraction in Wagga Wagga. Located in the beautiful Riverina on the sandy banks of Murrumbidgee River, Wagga Beach is just 5 minutes from the CBD and a great spot for picnics, kayaking, swimming or just lazing the afternoon away.
10. Lake McKenzie (Qld)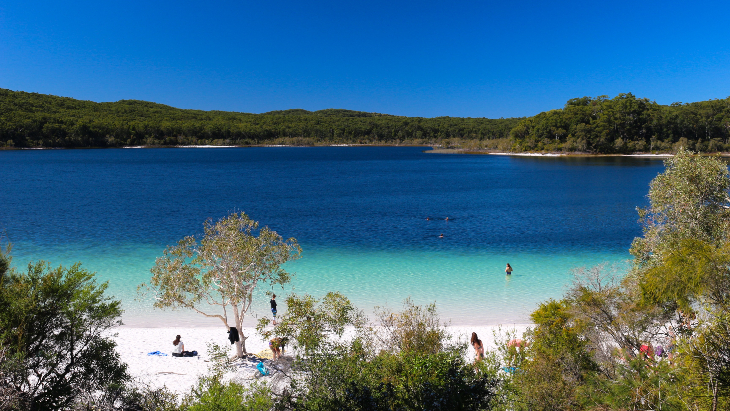 If you haven't added Lake McKenzie on Fraser Island to your family travel bucket list, what are you waiting for? Set in the historic heartland of World-Heritage-Listed Fraser Island, Lake McKenzie with its pure-white sand and endless blue water is an absolute sight to behold.
11. The Basin, Rottnest Island (WA)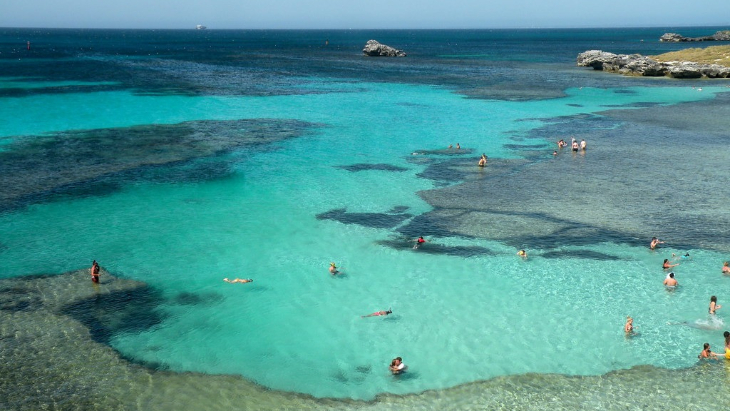 With its secluded bays, shallow waters and underwater snorkelling playground, it's easy to rate Rottnest Island in Western Australia one of the best beach locations in Australia (if not the world!). Located just 10 minutes from the main Rottnest Island settlement, The Basin is a great base for exploring families, and don't forget to look out for the native quokkas!
12. Fingal Bay (NSW)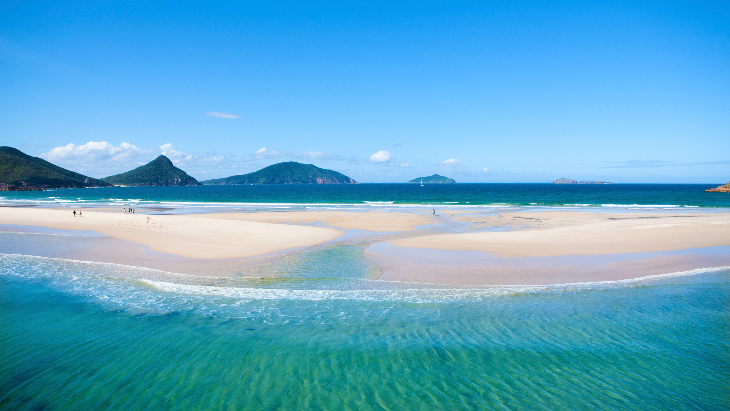 Image Source: Destination Port Stephens
Nestled 3 hours north of Sydney in the Port Stephens region, Fingal Bay is home to resident bottlenose dolphins and plenty of clean white sand and clear-blue waters. Water sports, sand dune exploration and waterfront dining are also on the agenda in Fingal Bay.
13. Smiths Beach (WA)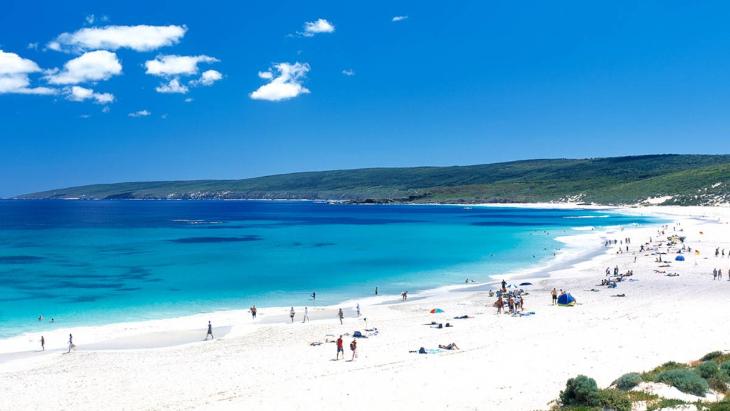 Offering surfing, relaxed swimming, beachcombing, and abundance of scenery, Smiths Beach has it all. Located near Yallingup on the south west coast of WA, Smiths Creek is a holiday hotspot for Perth families looking for sun, sand and relaxation.
14. Neds Beach, Lord Howe Island (NSW)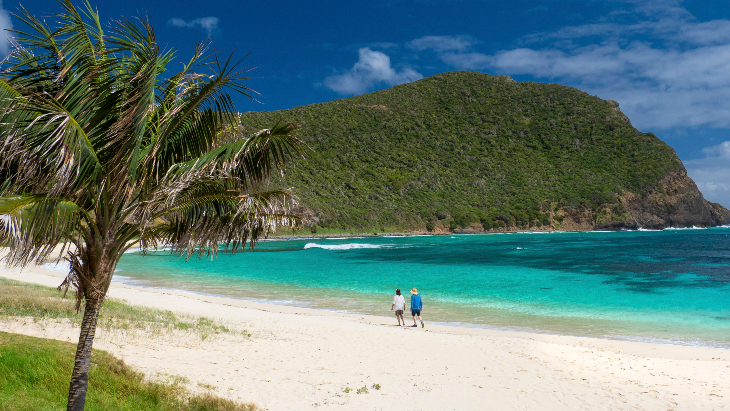 Image Source: Mark Fitzpatrick
A 5th win for NSW, Neds Beach is part of exclusive Lord Howe Island. The island paradise was recently named as one of the top 10 places in the world to visit, and Neds Beach should definitely make your itinerary when you do. The calm waters and colourful fish life make for great family holiday memories.
15. Quobba Station Red Bluff (WA)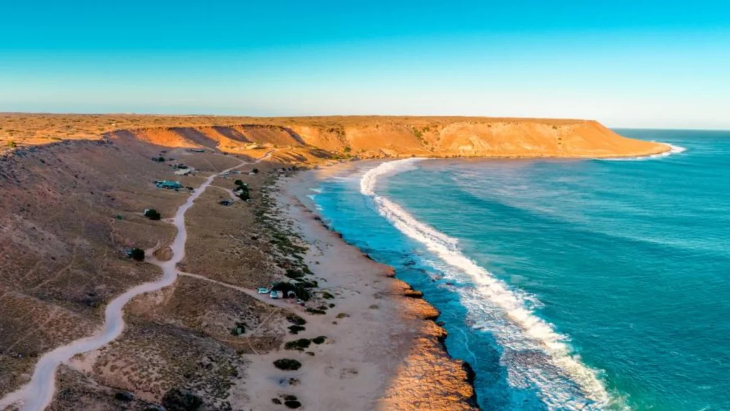 The Quobba Coast's idyllic water mingled with rugged scenery is a view you're not likely to forget anytime soon. Located just north of Carnarvon, the Quobba Coast stretches for 160 kilometres and is roughly 12 hours from Perth and worth every hour driving. Red Bluff is renowned for surfing and camping is permitted in the area for a true outback experience.
16. Cossies Beach (IOT)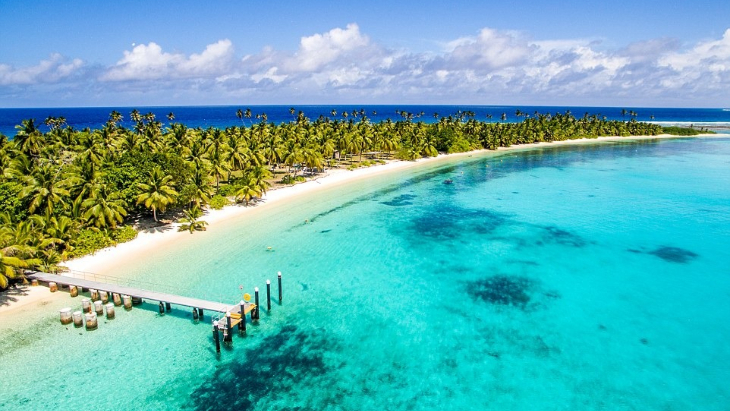 If you haven't heard of Cocos (Keeling) Islands, you're not the only one. Australia's remotest island is actually closer to Jakarta than Perth but is still classified as an Australian Territory. Located on Direction Island, one of 27 coral islands, Cossies Beach was named the Best Beach In Australia in 2017 and is still ranking on the best beaches in Australia list thanks to its incredible waters and natural wonders.
17. Lake Tyers Beach (Vic)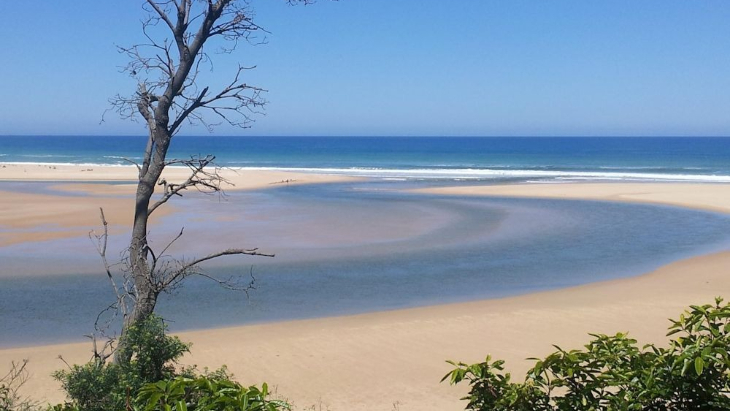 Just a short drive from Lakes Entrance in East Gippsland, Lake Tyers is a glorious stretch of beach that offers plenty of outdoor exploration for families including swimming, snorkelling, surfing, fishing, boating and plenty more.
18. Diamond Head (NSW)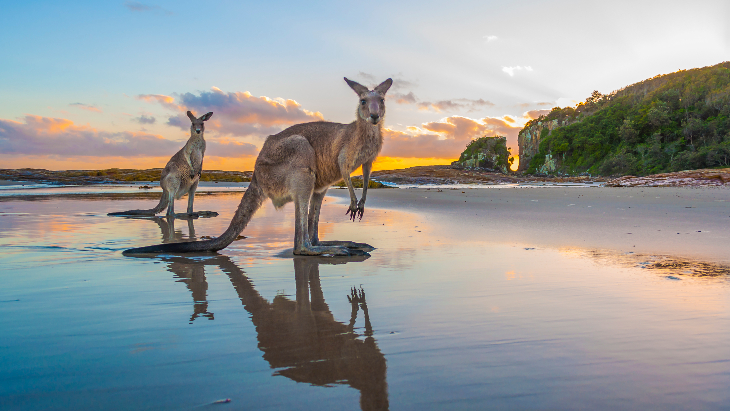 Image Source: Matt Cramer
The last entrant from our top NSW beaches, Diamond Head is 4 hours north of Sydney and is a family camping mecca. Diamond Head Campground is nestled right by the water and is frequented by countless families looking for a relaxing holiday by the beautiful shores of Diamond Head Beach.
19. Pondalowie Bay (SA)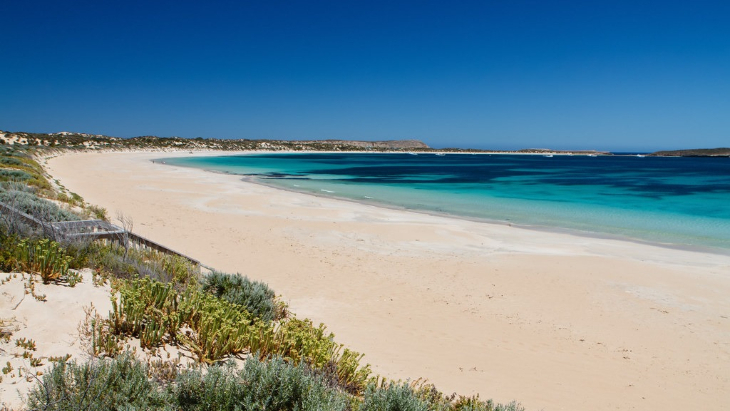 Wow, wow and wow! Pondalowie Bay is an incredible bay on the southwest tip of the Yorke Peninsula in the Spencer Gulf about 12 kilometres west of Marion Bay. A drawcard for many surfers, the waters of Pondalowie Bay are just incredible to look at and surf. Pondalowie Campground also draws in plenty of holidaying families year after year.
20. Killiecrankie Beach, Flinders Island (Tas)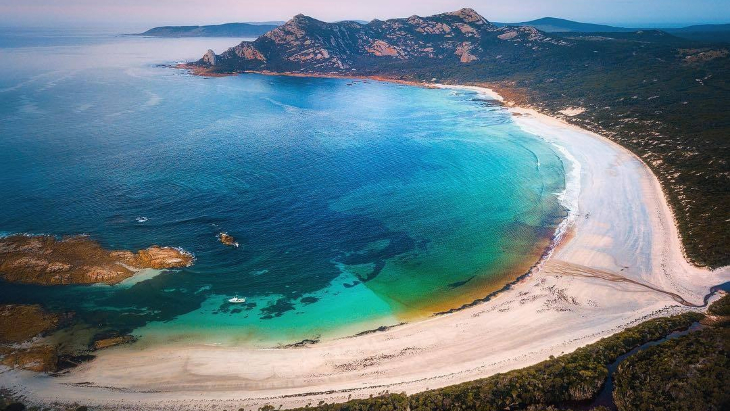 Last up on the list is Killiecrankie Beach on Tasmania's Flinders Island. Aside from offering stunning beaches and secluded inlets, Killiecrankie Bay is famous for producing an abundance of dazzling stones including topaz and diamonds. An outdoor adventurers paradise, Killiecrankie Beach is remote, rugged and a must-visit destination.
Other Must-Visit Destinations
Top 10 Best-Value Travel Destinations 2020
Australian Islands That Are Great For Kids
The Best Resort Kids Clubs In Australia
Have you signed up to our newsletter? Join ellaslist to get the best family and kid-friendly events, venues, classes and things to do NEAR YOU!