Attention Australia: We Have Coffee In A Cone!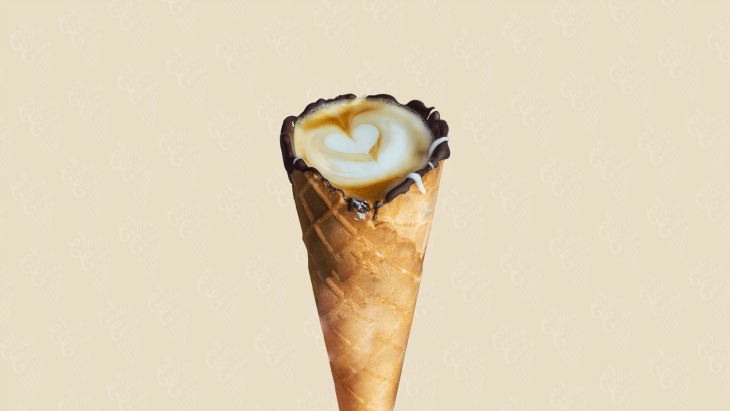 By: Phoebe Ackland, ellaslist
The world's most Instagrammable coffee (we're not exaggerating- #coffeeinacone has been 'grammed more than a million times) is now in Australia! You've probably heard that there's coffee in avocado shells going 'round, but here's a picture-worthy fad that won't turn your stomach.
There's More Science To It Than You'd Think
You can now get your piccolo in an ice cream cone, which has been strategically lined with "a special chocolate compound made from various types of cacao" in order to make it leak proof. Drinkers have about 10 minutes to enjoy their brew before the coating starts to melt, making this the first ever self-destructing coffee cup. If you can get past the extra calories, you might have noticed that this coffee creation minimises waste- never again will you have to throw away your paper coffee cup...you can eat it instead!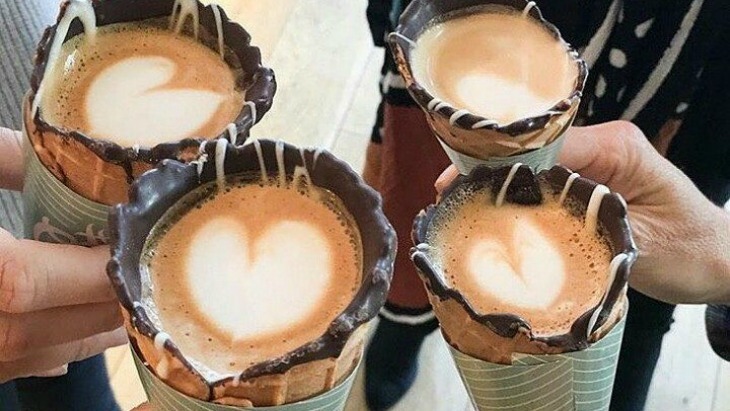 Patent-Pending
It's a craze that was started by mastermind, barista and entrepreneur Dayne Levinrad, which then caused a flurry of excitement throughout South Africa before getting the seal of approval from social media globally. Coffee In A Cone now has global partners in Hong Kong and Canada, as well as in Australia, and if you're from Sydney or Melbourne, you can get your hands on one NOW. Levinrad has patented the concept, so we think he might just have stumbled upon a goldmine.
Whilst there isn't a whole lot of room for frothed milk (the cone fits a piccolo sized coffee rather than a large latte), the hard lump of chocolate that sits at the bottom of the cone makes this a true taste sensation. It is said to be smooth and creamy as you sip away, followed by a chocolatey, crunchy sensation at the end. Divine. And don't let your imagination limit you- the cone is suitable for hot chocolates, turmeric lattes, chai teas...just about anything!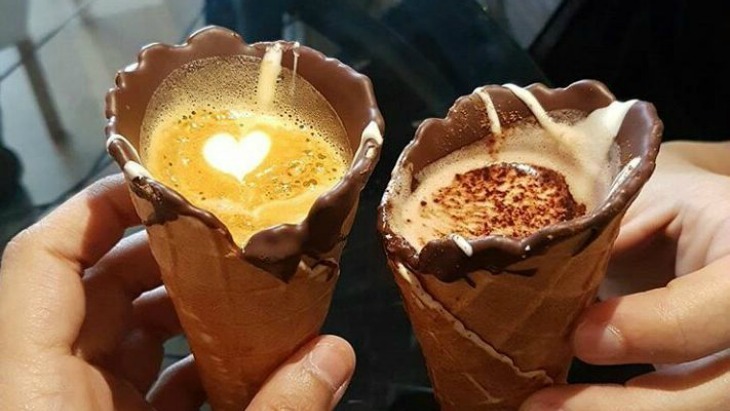 Good News For Melburnians & Sydney-siders
This coffee concept, which is unlike anything we've seen before is set to hit select Melbourne coffee shops later this month (May 2017), and can currently be found in Sydney's Bacino Bar in Balgowlah and Whale Beach Deli for just $6-$6.50. If successful, it will continue to roll out nationwide.