Are You One Of The Lucky Few? Raging Waters Sydney Is Giving Out Free Admission In March 2020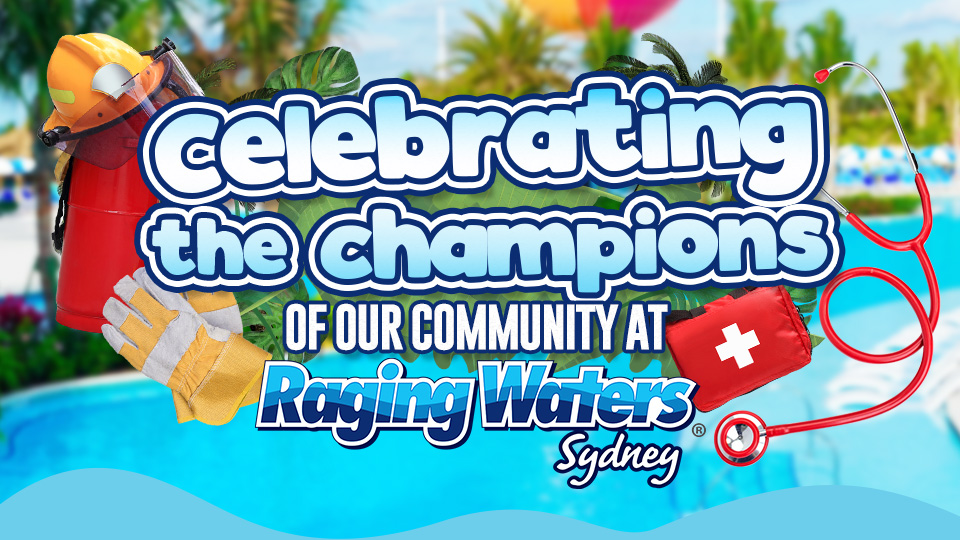 Please note: If you have been asked to self-isolate due to potential exposure to COVID-19 please do not enter Raging Waters Sydney.
Raging Waters Sydney is celebrating the heroes of our community by giving them FREE admission into their water park during March 2020!
Heroes can also bring friends and family members (up to 5) to the park along with them, and they will be eligible to receive entry at the discounted price of $40 per person (saving them $35 each).
Get out your diaries because this offer is valid on the 7, 8, 14, 15, 21, 22, 28 & 29 March 2020.
Here are the community members eligible to go wild and enjoy a well deserved day off!
1. Defence Force Personnel
Includes Royal Australian Navy, Australian Army and the Royal Australian Air Force.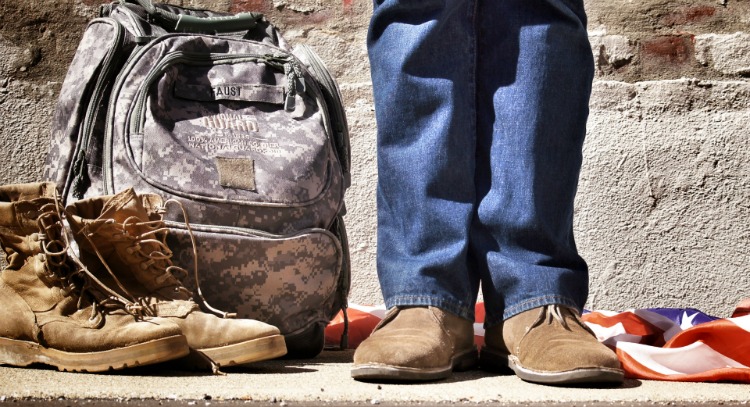 2. Medical Professionals
Enrolled Doctors, Nurses, Nurse Practitioners, Midwives, Social Workers, Dentists, Aged Care and Direct Carers (Care Workers, Foster Carers).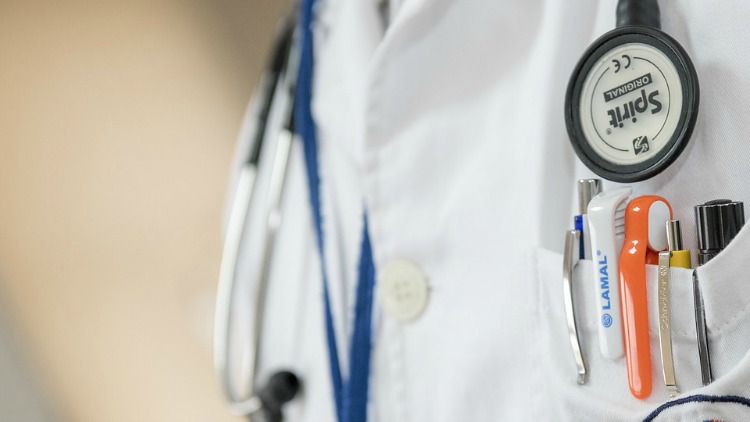 3. Teachers and Educational Staff
Includes Kindergarten, Prep, Primary and Secondary School Teachers, Tertiary Teachers, Lecturers and Professors.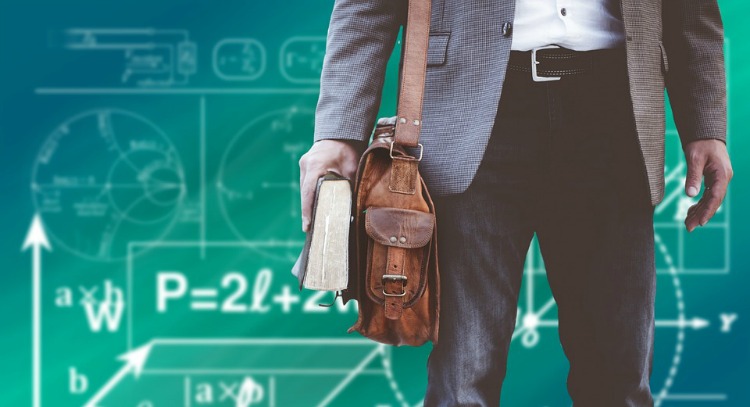 4. Emergency Services
Includes Police, Fire Brigade, Ambulance, Surf Lifesavers, Paramedics and SES Assistance. After all we've been through lately, these guys deserve it more than EVER!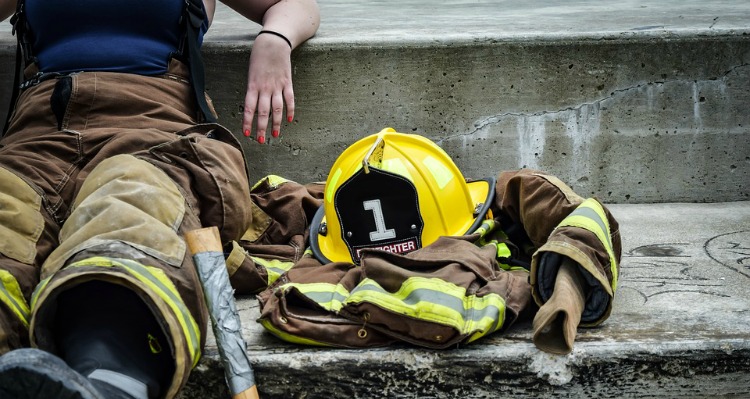 Must present proof of eligibility at the gate, including:
Photo staff ID with organisation name; or
Recent payslip AND drivers licence or passport; or
Uniform name badge with organisation name/logo AND drivers licence or passport
Full eligibility list can be found here
Find out more about the Raging Waters Community Heroes offer here.
Want to know More Scoops Like This?
Reviews
I believe disability workers who take clients to the water parks should be included in this list.
As a foster carer I was thrilled to see we had been included on the list. However, I'd only be going as a day out for the 5 kids and that would still cost me $175 for their entry, so definitely out of our price range even with free entry for myself. The thought was there though, so thanks :)
Thank you so much Wet N Wild, My partner and i are both registered nurses! Much appreciated.
This is all well and good but as I am deployed atm in the middle east how would my family be able to utilise this....
I am a minority language teacher, fostering after school activities for the children in our growing community, whose language needs are unfortunately not being catered by any of our religious organisations. In our lessons we teach the heritage language, but also strengthen our identity and help the children maintain connection with their extended family in our homeland.
I am working in childcare centre as an educator. I help children to develop physically,emotionally and socially by providing various oppurtunities in a fun way. This is very thoughtful to celebrate community heroes contribution to community. Would love to get chillex day out with family and friends. Cheers?
Hi i am a child care assistant,thanks!
Hi, I am a child care assistant at a crèche, looking after children 6 weeks to 12 years.
Hi..!!! I am a Registered Nurse and would love for free ticket to enjoy the fun with my gals at ' Wet n Wild'. And thank you for the appreciation..!!!! What a great thought...!!! Cheers.
Hi I am a Early Childhood Teacher and would love the opportunity to go to Wet and Wild.
Hi! I am a teacher at St George Girls High School and would love some free tickets!!!
Sports teacher here! Thanks
Hi, I'm a Laboratory Assistent st Oxford Falls Grammar School.
Hi My name is Anna, I'm almost 12 and i have Autism i wish i could get some tickets to go to Wet'n' Wild with my mom and my brothers and sister, It will be good for us to have fun since our father pass away I wish my wish will come true Thank you very much for your kindness offer Thank you Anna
Thank you so much! So very thoughtful :-)
This is a great idea. And id love to come up in march Im a registered paediatric nurse
Nurse & Midwife Thank you
I am a registered nurse ?
What about correctional officers. Most of our job is like emergency services
You forgot Animal Rescuers and Rescue Vets.. All our money goes to our rescues - especially self funded rescues on enclosures food vet fees and medication flea and worm treatments kitten formula. And time. Animal rescuers - the forgotten heroes
Thank you so much be a good day out nice change for the hospital scene.
I am a registered nurse who is a patient right now. This would make me feel better
Hii, I'm a registered nurse working at the Wesley hospital in Brisbane. Just wondering how I can access these free tickets? Kind regards, Jodie Shephard
I may not be in your clarification of 'teacher' i am however an Early Childhood Educator and i teach children aged 0-6yrs.
I'm a registered nurse and I'd love a day at Wet & Wild-Thank you for thinking of us!
I am an occupational therapist working in aged care and would love to take my kids to wetnwild for the day.
I am a Guidance Officer at a High School. My kids will love me forever if I take them to wet and wild!
I am a nurse and work in the area of Dementia in a hospital setting.
Its so lovely to see wet n wild giving back to the community and those who work for and thru out our community.well done.
I work with the police and this is awesome ?
I am a nurse working in a GP practice. Like most nurses work hard for little pay..... Would love a day off please cx
I am an emergency nurse with a 7 yr old son who would love a day with his mum at W&W
I'm an aged care worker and would love to take my two boys
I am a 71yr old registered nurse who is still working and enjoying it. Love to take my grandkids to wet and wild!
I am a 71yr old registered nurse who still enjoys working! !!
I am a registered nurse and I would love to take my granddaughter who has never been before thank you
hi i am a nurse with bluecare looking after the elderly love my job a bit r and r at wet and wild would be wonderful thank you
Im a registered nurse. And o would love tontakey grand daughter who jas never been before thank you
me. I'm a carer. in ages care and disability
You mention SES what about RFS members??
I am a private special education teacher as well as a carer I would love to know more so I can spend a day with my kiddies rather than working where do I find out about this?? it would be greatly appreciated
It is a terrific idea, working in aged care is very rewarding job but some days you just need to have a break and know that it's ok. So thank you for giving back to the community you should all be so proud
Wow thank you, I teach at TAFE and would love to take my family.
I would love to take my grandchildren please, it would be very rewarding. I am a registered nurse ?
How amazing. I am a nurse in an aged care facility :)
Thank you so much from this registered nurse!
Hi im a community home care worker cert 3 in aged care would love to come spend the day with my family
Yes please , what a fantastic opportunity.I am a healthcare worker.Thanks
Wonderful would love a family day.
Fantastic! Would be a fabulous day out. Special Education Teacher.
Hi, my fulltime job is in Aged Care and my part time / casual job is working with people with disabilities, specialising in challenging behaviours. I would love to take my kids there for a day :)
I am high school teacher and would like to go to wet and wild with my two teenage boys.
What a fabulous idea, much appreciated. I am a registered nurse... love my job
I am a teacher and we all know teachers are children on the inside who couldn't think of anything better than a trip to wet and wild! !
Yes please! Every little bit helps!
What a fantastic idea to reward the heroes of our community. I am a mother of 7 who works for the dept of education assisting special needs teachers. I am also a carer to 2 of my children. One whom has multiple neurological disorders that leave him incapacitated daily and the other whom has autism. We do not get to go out as a family very often, if at all. A day at wet n wild would bring much joy and an opportunity for our family to connect. Many thanks
I am a registered nurse and would like to go with my husband
Yes I am a registered nurse and would like to go
Hi . I am a registered nurse . My husband is a biomedical engineer that fixes all the equipment to becready to use in emergencies. He works for the nsw ambulance service with I.D . Is qualified to? We both woul love to go thanks
My partner is a 19 year RAAF veteran. Would love to take the kids.
Hi I'm a registered nurse and would love to take my kids!
Yes I'm a Registered Nurse and would love to go with my family!
Tertiary teacher and karate instructor
Hi, I am a primary school teacher of 13 years and would love to bring my children to Wet and Wild.
Hi, This is an awesome scheme! Thank you
I a daycare Kindy educator. My daughter has just finished her 2half years of chemo, so this would be fun!
I think this is a great ideqa! I am a primary teacher and would love to come to wet and wild. When do I need to visit busy?
Hi what a wonderful opportunity. Our family of 3, one being Martha nearly 7, my husband Darren who suffered a catastrophic injury which has left him disabled. That leaves myself who I am hoping to qualify for a pass ? I am my husbands carer but due to other support we have through rehab I now work 2 days a week at various kindergartens teaching them tennis. I hope this doesn't sound like a plea I just thought it's the best way to explain our situation and hope we qualify through my teaching and being a carer. Kind regards Jo
Hi. I'm a theatre nurse at a public hospital in the south of Sydney and have been dreaming of taking my son to wet and wild. He has been bugging me for ages but I am always at work helping others
I am a nurse so if I bring husband and 2 kids? How much .
Hi All, I am a service leader for a disability service does this make me eligible at all? I would love to bring my children Thank you
So wonderful! Thanks Wet n Wild