Aldi Special Buys Are About To See a $99 Super-Sized Air Fryer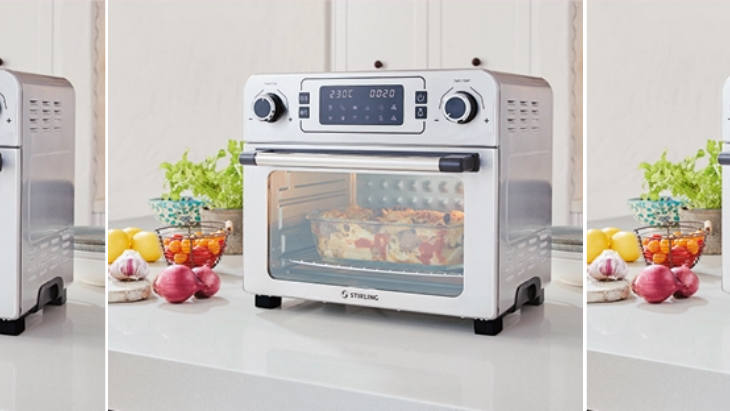 If you've been unsure about joining the incredibly popular Air Fryer trend,then the latest Aldi Specail Buys might sway you.
The German supermarket will be selling super-sized version of the appliance this week, launching on Wednesday July 7.
For $99, you can get your mitts on an 23-litre basket air fryer which even comes with an LED screen and seven cooking functions.
That's a fraction of the price of most air fryers on the market and even beats the Kmart seven litre air fryer that's currently $119.
All hail the Aldi Special Buys, right?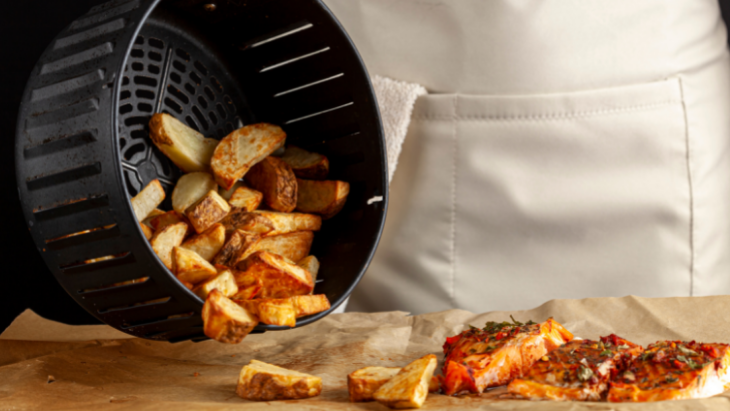 The Rise of The Air fyer
Air fryers have become the cult kitchen appliance of 2020. It's rise in popularity can be credited to endless TikTok cooking hacks using the fryer.
But also because unlike a conventional oven, the air fryer is actually a healthier option.
You only need to use one teaspoon of oil to make fries in an air fryer. And they actually taste just as good.
They're also great for time saving as they take far less time to cook.
For more information, check out the Aldi Special Buys online.
Go On, Keep Reading...
Simple Cooking Ideas for Beginners While You're Stuck At Home
Where To Get Groceries Delivered In Sydney
Which Shops Are Open Doing Lockdown?
Get Creative with Playdough
Cosy Cabins We're Booking Into Once Out of Iso