Ways To Celebrate Talk Like A Pirate Day 2017 in Sydney!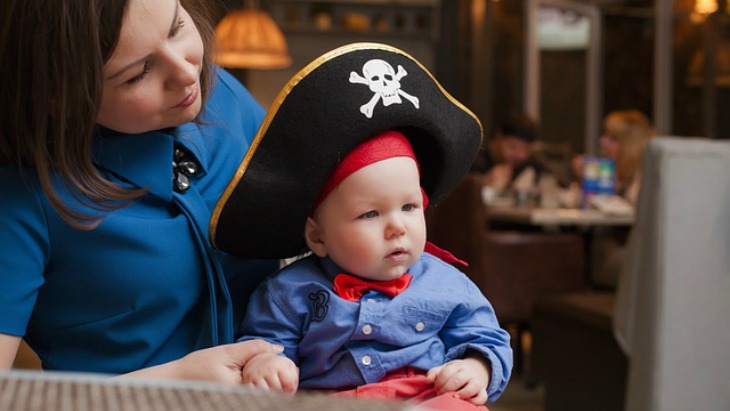 By: Sarah Stores, ellaslist explorer & Serina Hajje, ellaslist
Is your little one going through a swashbuckling pirate phase? Have you always dreamed of living a wild and carefree life on the sea? Well, International Talk Like A Pirate Day is on Tuesday 19 September 2017 and there are tons of activities and ways to celebrate the day in Sydney.
Hire A Kayak
Discover what it's like to live on the sea! Take your little pirates on a double kayak around Sydney Harbour. Take some food and stop for a picnic and go jellyfish spotting in the clear water. Sydney Harbour Kayaks has a great selection of kayaks in the beautiful Middle Harbour location. Afterwards, you can visit the pirate themed playground at the Spit West Reserve to really live out all those pirate fantasies.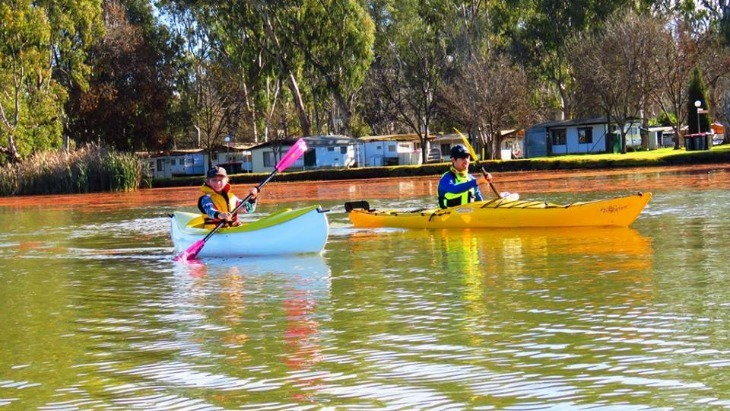 Watch Some Real Pirates
This is the real deal for all pirate enthusiasts- just be careful not to walk the plank! You'll see Mesmerising actors, music, cannons, sword fights
and amazing stunts will enthrall and delight the whole family! Dress up encouraged! There are shows at Campbell's Cove, The Rocks during the school holidays and on selected Saturdays and Sundays throughout the year.
Visit A Fantasy Pirate Ship
Lookout me mateys! Is that a pirate ship docked at the museum's wharf or is it James Cook's HMB Endeavour? This magnificent replica of James Cook's Royal Navy ship is the perfect place for adventure and fantasy play for under 10s. Bring along some imagination and climb aboard and explore the galley below. See where pirates might sleep and cook and speculate about a pirate's life during the period of great maritime adventure at the Maritime Museum. More information here.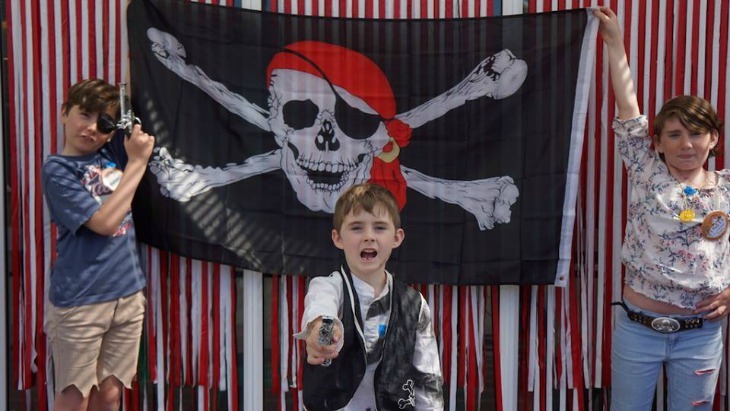 Catch a Ferry To Cockatoo Island
Explore the mysterious tunnels and secret hideaway spots on the island. Be sure to visit the Shipyard Stories exhibit to learn more about what it was like to be a pirate in early Australian history. A great land and sea adventure day! Try something new and go glamping too! It's very easy and a perfect adventure for you and your little pirate. We went on a glamping adventure with our kids, read all about our adventure here!
Pirate Playgrounds
Go on an adventure at these pirate playgrounds:
Auburn Megamall: Kids can play at the pirate ship themed kids space, located on level 1, outside My Baby Warehouse and Smart Choice Furniture.
Wentworth Falls Lake: If you're hanging around the Blue Mountains be sure to head to the impressively large pirate ship play area.
Ruddock Park, Westleigh: This pirate playground equals the size of the Wentworth Falls one, but be sure to grab your bikes and tennis rackets to take advantage of the bike path and tennis courts!
Como Pleasure Grounds: This is our TOP PICK! Found right by the water, this playground has an awesome boat-shaped play structure that little pirates will love.