8 of the Best Melbourne School Holiday Outing Ideas this Winter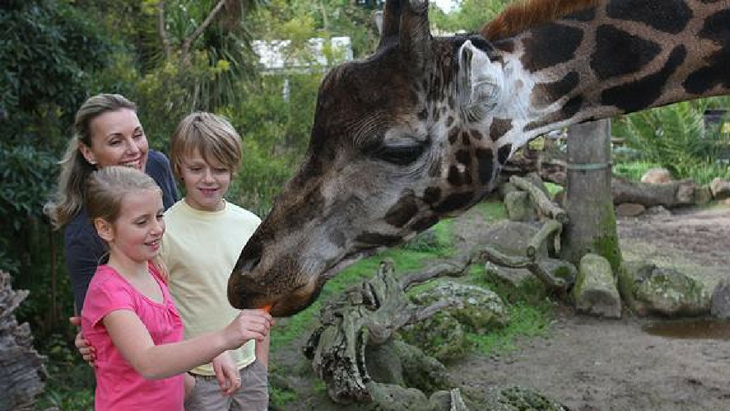 Yes folks, it's that time of year again where the kids have two weeks off school, and it's time to balance the "let children be bored" with the 'let's get everyone out of the house and entertained, so help us", But where to go? What to do? This city is big (and sometimes it can feel like you've seen it all). Try these on for size:
1. A day out at one of Melbourne's three zoos
These holidays,in addition to the regular line-up of animal goodness, the zoos have fantastic events running that include Wild About Cats, Cirque Africa, Teddy Vet Checks (too cute!), and Wild Nights, where you get a nocturnal view of the zoo for something different.
As usual, you can check out the "Meet the Keeper" segments, featuring koalas, giant tortoises, elephants, baboons, kangaroos, seals, orang-utans, squirrel monkeys, gorillas, meerkats, lions, tigers, penguins and more.
Pack a picnic, or grab a bite at one of the great onsite cafes, watch the kids learn the zoo ropes in the Keeper Kids indoor play space, and check out the Growing Wild interactive exhibit. So much to see!
General Admission is free for kids under 15 for kids throughout the holidays, although the 365-day Zuper Kids Club membership for $3 a month is a recommended budget-friendly choice - it comes with perks like complimentary carousel passes, and a 10% discount on Zoo Twilights tickets and animal experiences. Perfect for those times you find yourself heading to one (or all!) of the three zoos multiple times over the school break.
What you need to know
Where: Werribee, Parkville, and Healesville
Opening Hours: 9am - 5pm daily
Price: $9 a month unlimited entry to all 3 zoos ($108 per year) with Zoo Membership, Adult: $36, Child ages 4 - 15: $18 (free weekends and holidays), Conc: $27.50
For more info: www.zoo.org.au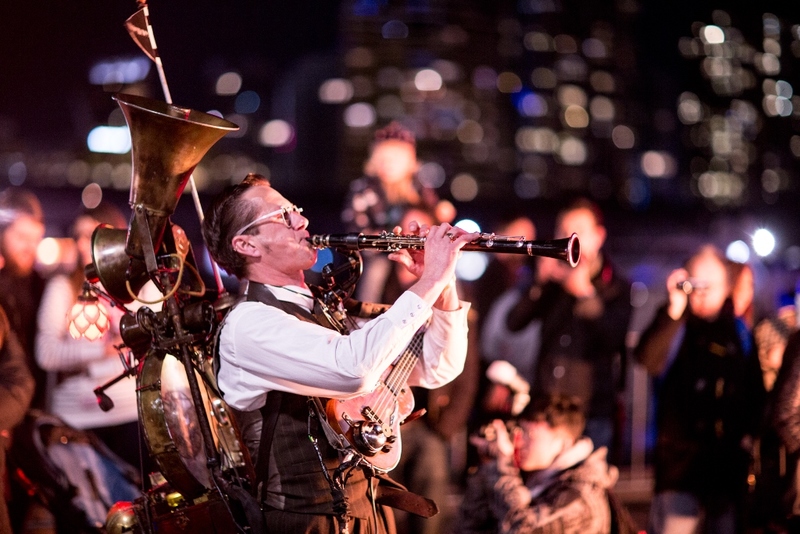 2. Docklands Firelight Festival
Watch Docklands explode in a vivid display of fire and light, before a month-long series of fiery feasts and entertainment.
From the solstice-inspired opening night, check out the pyrotechnics, flame jets and fire drums, roving performers and eclectic music. Sit fireside at Buluk Park as you listen to stories told by special guest Jo Stanley from her literary series, Play like a Girl, dine at a Long Table dinner, or grab a snack from the pop-up eateries featuring blazing BBQ, sizzling paellas, soups, sweets, mulled wine and toasty hot chocolate.
What you need to know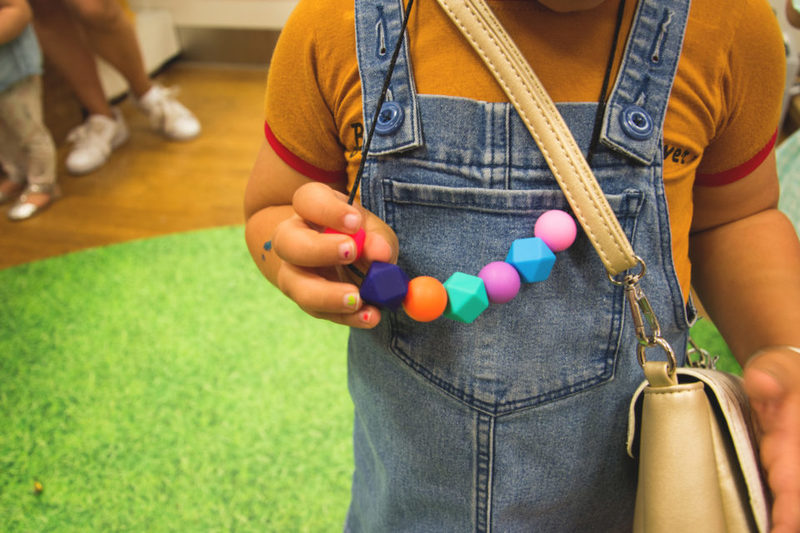 3. Little Designer Club
If you have a budding fashion designer at home, the Little Designer Club is running pop-up studios across Melbourne, a fun and creative experience designed especially for kiddies aged 3 to 12.
Little designers (and big designers) can design their unique handbag and/or necklace on ipads before getting hands on to create their own product swing tag while their unique designes are brought to life on the spot. Of course a new item isn't anywhere near done without a photo shoot, which the designers can have fun with along the photo wall with the provided props. Super fun!
What you need to know
Where/When:

Melbourne CBD Store, VIC: Saturday June 30th to Tuesday July 3rd
Chadstone Store, VIC: Wednesday July 4th to Saturday July 7th
Highpoint Store, VIC: Sunday July 8th to Tuesday July 10th

Price:

Design a handbag and necklace - $49.95 - MYER SPECIAL (SAVE $10)
Design a handbag -$39.95
Design a necklace - $19.95

To book: Tickets are available online.
For more info: littledesignerclub.com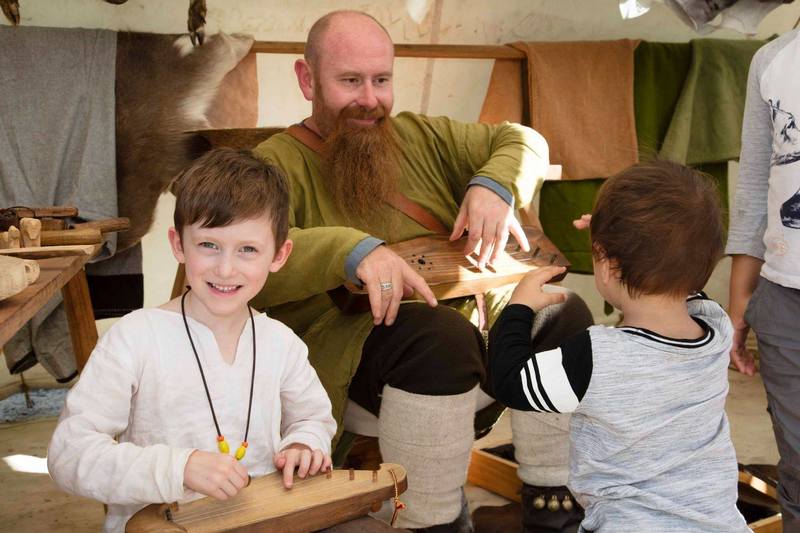 4. Museums Victoria's Winter School Holidays Activity Program
Discover the wonders of flight, learn about Australia's First Peoples, and have a dance these school holidays at the Melbourne Museum, Scienceworks and Immigration Museum.
Scienceworks will captivate kids young and old with powerful flight simulations and interactive engineering exhibits with Above & Beyond: The Ultimate Interactive Flight Exhibition, in collaboration with NASA and Boeing. The daily 'Winging It' live shows will then take kids on a thrilling journey through the past and future of aeronautics. Bigger kids can also explore the invisible forces of science in the brand new, $3.7 million gallery redevelopment 'Beyond Perception: Seeing the Unseen'.
At Melbourne Museum, kids can discover the amazing bark canoes that the First Peoples of Southeastern Australia used to move over water, and even make their own mini canoe to take home. In celebration of NAIDOC Week, kids can join the new First Peoples tour guides in the Milarri Gardens, to explore how Victorian First Peoples lived sustainably on the land. Kids of all ages can explore the world of Vikings at Vikings: Beyond the Legend and join workshops on making Scandinavian bread making, pickling and curing.
The Immigration Museum will engage children with an inspirational human journey this winter, in line with its beautiful Mao's Last Dancer exhibition, which tells the incredible story of Li Cunxin, one of the world's most famous ballet dancers. The 'Dream Dancer' program involves craft, storytelling and dance workshops. The Barangaroo Ngangamay exhibition, which celebrates the strength and creativity of Aboriginal women, will host kid's dance workshops and a special afternoon film screening and talk. Plus - Chinese square dancing lessons! Not something you see every day!
What you need to know
Where: Melbourne Museum, Scienceworks and Immigration Museum
Opening Hours: Melbourne and Immigration Museum 10am- 5pm daily, Scienceworks 10am - 4.30pm
Price: Adult: $15, child under 16 free, extra exhibits like IMAX and the Planetarium incur a fee.
For more info: museumsvictoria.com.au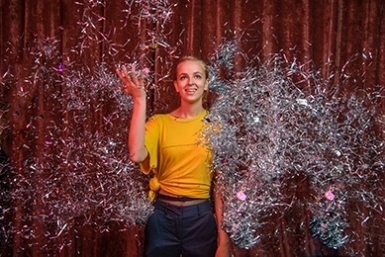 5. Film Fest Holiday Workshops
No longer passive consumers on iPads and iPhones, now your youngsters can get out there and embrace the real thing!

They will njoy getting to know and finding the beauty in digital cameras in this three-day filmmaking intensive. Work with Cobie Orger, an experienced filmmaker to tease out genre and story, then storyboard, rehearse, perform in, shoot and edit short films made collaboratively in small groups. Explore filming styles, equipment, and editing techniques.

Then, on the final afternoon, their final masterpiece will be screened in the theatre's makeshift cinema for an audience of family and friends. The opportunity of a lifetime!
What you need to know
Where: St Martins Youth Arts Centre, 28 St Martins Lane, South Yarra
Opening Hours: July 11 - 13, 10am - 4pm daily
Price: $210-$280
To book: Book online
For more info: stmartinsyouth.com.au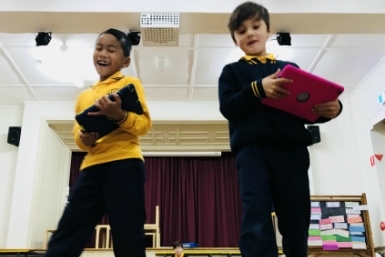 6. School Holiday Robotics Workshops for Kids
Let your young ones build and create at Robokids school holiday robotics and coding workshops.

In these half-day workshops, children will have the opportunity to build multiple robots and program them to complete a range of tasks. Perfect for kids who like to build, be creative and enjoy figuring out how things work.

No experience necessary.
What you need to know
Where: Carlton Gardens Primary School, 215 Rathdowne Street, Carlton VIC
Opening Hours: July 6, 9am – noon, 1pm – 4pm
Price: $50+ GST
To Book: Book online
For more info: robokids.com.au

7: Swing Through The Tress
Visit Trees Adventure's exhilerating tree ropes course in Melbourne's Otway Park this July 2018 school holidays. Trees Adventure also runs 'KidZip' School Holiday Programs on Tuesdays and Wednesdays. Book your 8-12yr old into a KidZip Session and let a Trees Adventure instructor take your little explorer up into the treetops so you can keep your feet on the ground! The sessions run for 2 hours. Click here to get 10% off!
What you need to know
Where: 70 Possum Ridge Road, Yeodene, Victoria - 15min from Colac.
When: 30 June - 15 July. Monday – Sunday, 9am -5pm.
Price: $25 (4-7yrs); $38 (8-17yrs); $48 (adults)
To Book, please click HERE.
For more info: visit the website

8: Get Some Culture
Have you thought about taking the kids to the theatre? Our pick for school holiday theatre fun is The Hunting of The Snark, family musical direct from London's West End. The Hunting of the Snark will be magically brought to life on stage at Arts Centre Melbourne. All children, animals and silly people are welcome in the wonderful world of Lewis Carroll.
What you need to know
Where: Arts Centre Melbourne, 100 St Kilda Rd, Melbourne
When: 11-15 July 2018
Price: From $30
To Book, please click HERE.
For more info: visit the website
Main image credit: Zoos Victoria