5 Reasons Why You Should Take Your Kids On The Color Run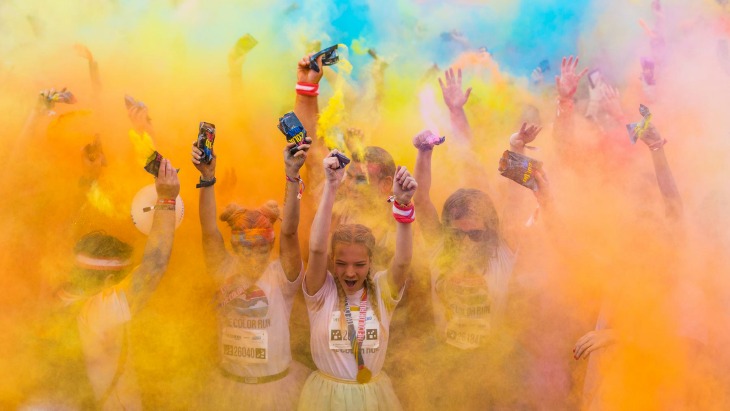 By: Alex Harmon, ellaslist
The Color Run Sydney is back and ready to make your wildest most colourful dreams come true! This year the event promises to be bigger and brighter than ever, and before you dismiss it as something for tweens, teens and 20-somethings who want to make their Snapchat stories pop, you must know that the Color Run really is the perfect day out for young families! The event aims to celebrate, encourage and inspire happiness, healthiness and individuality in a fun, friendly running (or strolling/skipping/dancing) environment. Here's why you need to put it on your family calendar...
1. Kids Love Getting Messy
Imagine your kids faces when you tell them they can run through a rainbow and be coated in a kaleidoscope of amazing colours! Volunteers will shower you in colour which is completely safe, 100 per cent natural and non-toxic - the powder is made from food grade cornstarch so it won't hurt your skin or the environment, and it will even wash out of your clothes! So the kids can get messy without worrying about what Mum and Dad will say! It's the one day of the year when parents are actually encouraging their kids to get as messy as possible. This year there's even a dreamy new fairy-floss cloud coloured foam zone so not only are they running through rainbows, they're also dancing in clouds!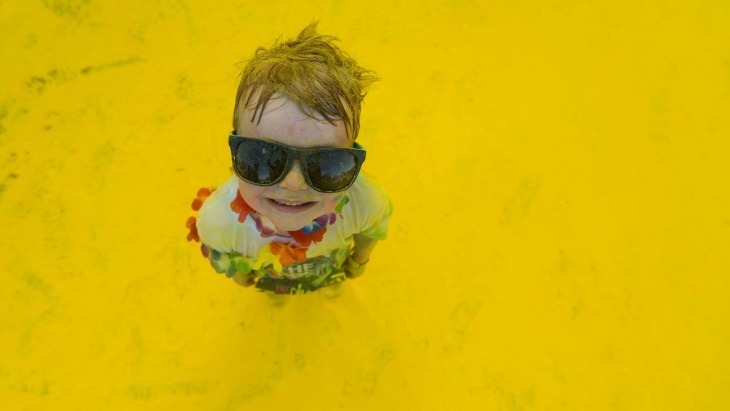 2. The Color Run Is Free For Under-5's
A fun day out with the kids usually costs a bomb but if you've got young kids, pop them in a stroller, carrier or put on their best (and whitest) running shoes because it's FREE entry for those under 5! For those families will older kids, purchasing a family ticket still means you can save big - and you'll also get free superhero capes for the kids! Winning!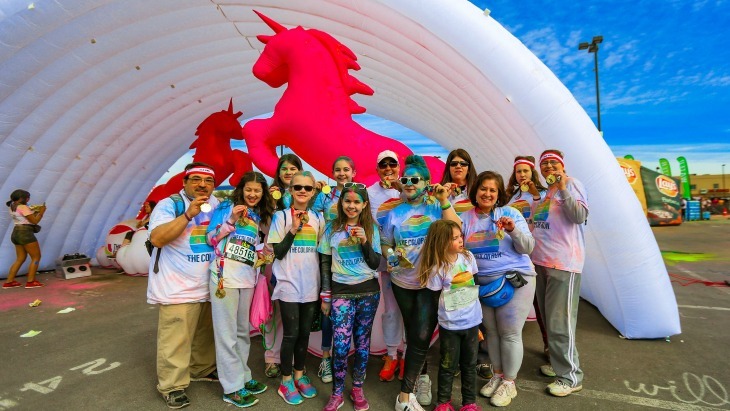 3. You Can See A Unicorn In The Wild
What child isn't mesmorised by unicorns? Most even believe they exist (okay, so do some of us adults) and at The Color Run, a unicorn (known as the Runicorn) is the official mascot of the event! With giant inflatable unicorns all over the course this year, unicorns really are EVERYWHERE at The Color Run, so make sure you keep your eyes peeled for these magical mythical creatures as you make your way through the happiest 5k on the planet!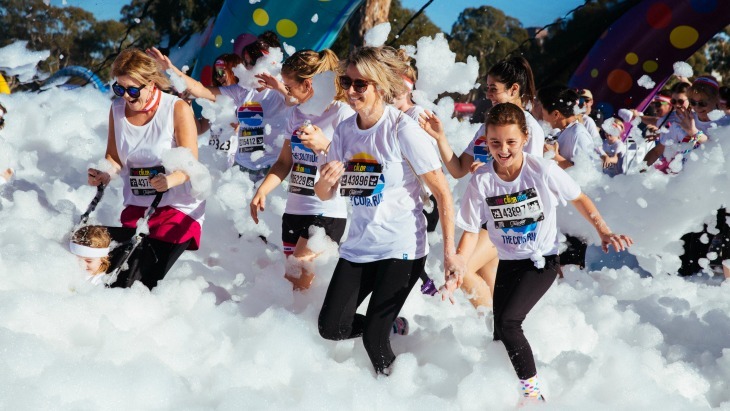 4. It's A Big Adventure, But Safety Comes First
You might be thinking that letting your kids be subject to colour lashings could be hazardous but the volunteers who throw the powder are very courteous. We've been assured that when they are in the line of fire, volunteers aim the powder low to avoid contact with eyes and mouth. There have been no reported injuries out of the Color Run, and when you're there you can see and feel that you and your family are in good hands. That means that you can relax while your kids are off on the most colourful (and safest) adventure of their lives!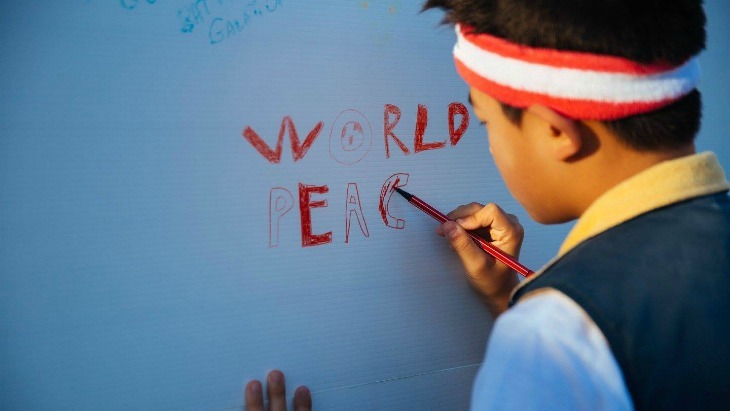 5. The Color Run Inspires Kids To Dream Big
This year has a new Dream World Tour theme and focuses on the idea that all kids (and kids at heart) have big dreams. After all, they're in the stage of their life when anything is possible, whether they want to be a superhero, a vet or Prime Minister of Australia. The Color Run celebrates dreamers little and large and gives kids a day of fun where they can truly believe that their wildest dreams are within reach.
More Details
Where: Centennial Park
When: Sunday 20 August 2017; 9am start
Cost: Kids under 5yrs FREE, Kids (6-15yrs) $53, Adults $63, Family (2 adults, 2 kids) $188

*Get your family moving with 20% off Family Tickets for The Color Run Sydney on August 20! Enter the code ELLA at checkout.
For more information, visit the website.